Bob Price, Gracie Creek Ranch Named 2012 Stocker
Bob Price, Gracie Creek Ranch Named 2012 Stocker
From the time cattle arrive at Gracie Creek, to the time they leave, Bob Price will have sorted them at least five times, swapping cattle among groups to achieve pea-in-a-pod consistency.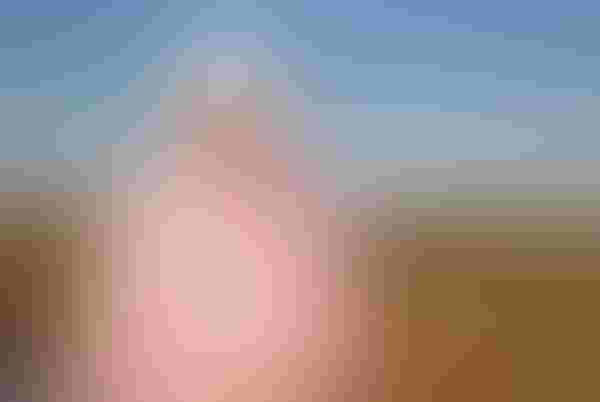 Bob Price and his family's Gracie Creek Ranch at Burwell, NE, have been named this year's BEEF magazine National Stocker Award winner. Price is the third generation of his family to carve a living from growing cattle on grass. His daughter Lindsey Smith and her husband, Clayton, will be the fourth.
Though Gracie Creek has included a cowherd at various points in its history, Price says, "It just seems like we always got along better with growing cattle than anything else… With a cow-calf herd, if the market gives you an opportunity, you don't have a chance to react to it." These days Gracie is exclusively a yearling operation.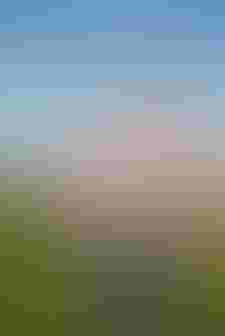 They start with the end in mind: a 9-weight steer to market at Bassett Livestock Auction in mid-summer starting in July and ending in August. Typically, they start buying 5-weight calves in October, finishing up with 6-weight calves in later November or early December. That gives them a heavy stocker of 750 lbs. or so to begin the summer grass season.
It's a meticulously planned grazing system that enables them to graze most of the year, in effect double-stocking the ranch.
"We were on the right track, we just needed to refine the grazing system," Price says. When the family arrived almost four decades ago, the system was basically rotating among 2-3 pastures. Next came intensive grazing and a more holistic approach to ranch management. Ultimately, they arrived at their current carefully planned and disciplined scheme in which they rotate four groups of cattle through 100 pastures or so.
Rather than eyeballing the grass and deciding when to rotate cattle, Price and his family rotate based on a plan generated with software called The Grazing Manager. Instead of using animal units (AU) as the measuring stick, the software is based on grazing demand days, which adjusts for maintenance requirements of the animals based on body weight as well as the forage demand for desired gain.
Before the Gracie Creek Ranch grazing year begins – May 1 to April 30 – the software allows them to estimate forage production in each pasture based on historic growing conditions, and plot a rotation schedule and stocking rate based on the cattle to be grazed. Once the year starts, the plan is updated and adjusted based on current growing conditions and actual cattle weights. When the schedule says to move cattle, you do.
"You make small adjustments early so you don't have to make big changes later on," explains Terry DeGroff, whose firm, Management Information Systems, consults with the ranch.
This summer's drought may offer the strongest testament to the power of the system.
"It's been a very testy summer but the system is made to deal with situations like this," Price emphasizes. "If you take care of the land, it will take care of you. We've worked hard on conservation practices and a planned grazing system. We've been able to stockpile adequate forage to operate as we normally do and we're also in a position to market hay. The landscape is more drought-tolerant. We have a lot of flexibility built into the system."
"What sets them apart is that they are willing to admit they don't have all of the answers," DeGroff says.
"Sometimes, you have to give up control in order to gain control," Price says of the decision to enlist outside experts like DeGroff.
Take a hard look at the loads of solid black and solid red 9-weight steers prowling the pastures at Gracie Creek Ranch this August and you'd be forgiven for assuming such uniformity is the result of a single breeding program. Instead, these yearlings came to the ranch as calves, most of them preconditioned, procured by a single order buyer, Jeremy Olson at Randolph, NE. They're all Angus and Red Angus, bought in sale barns at places like Bassett and Valentine, direct and via video.
From the time cattle arrive at Gracie Creek, to the time they leave, Price will have sorted them at least five times, swapping cattle among groups to achieve pea-in-a-pod consistency.
"Bob doesn't just build uniform load lots," DeGroff says. "He builds uniform pen lots of 200-300 head. That's the single biggest thing he does to add value to the calves."
"If you're patient, it seems like somewhere along the way you'll have a chance to make them work," Price says. "About two years out of 10 you can hit a lick. You just have to stay with it so that you can be there when it gets good again."
You can read more about Gracie Creek Ranch in the October issue of BEEF magazine.
Subscribe to Our Newsletters
BEEF Magazine is the source for beef production, management and market news.
You May Also Like
---