Retail Beef Prices Likely To Rise
Retail Beef Prices Likely To Rise
Try not to pull a muscle as you celebrate Mike Miller's price outlook.For ranchers to fully realize the expected price increases over the next several years, retail beef prices will have to join the party.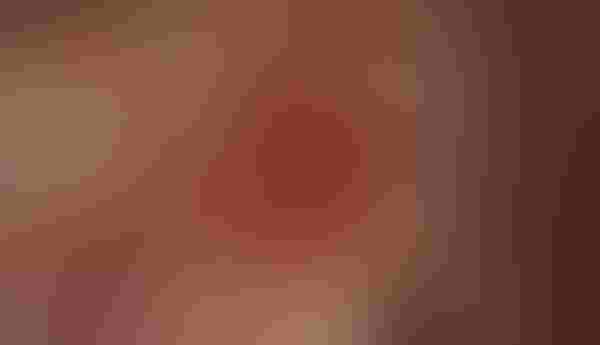 If you take Mike Miller's outlook for the return on a 550-lb. steer this year, you might be tempted to bust a move that, if not a backward summersault, is at least a small jig of joy.

His prediction? How does $170 to $175/cwt. sound?

Try not to pull a muscle.

However, he adds a few caveats to that outlook. Miller, recently named senior vice president of global marketing and research at the National Cattlemen's Beef Association following a career as CattleFax chief operating officer, says input costs, particularly feed, will remain high and volatility, particularly in fed cattle, will remain a concern.

And he says for cattlemen to fully realize the heady price outlook for the next several years, consumers will have to join the party.

Consumers overseas don't seem to show any reluctance in helping cattlemen celebrate. Exports in 2011 were up 23% over 2010 and the outlook for 2012 is for exports to gain another 10-15%. In fact, strong export demand has largely been the strength that underpinned prices in 2011.

Domestic demand, on the other hand, remains a concern, particularly for restaurant traffic. "We just haven't got the U.S. consumer employed to the degree that we would like and dining out as much as they used to," Miller says. "Retail demand is pretty good, and we've got fast-food demand that's pretty good, but that middle-scale restaurant that has typically been our base of demand for middle meats is still struggling a little bit."

Given the outlook for continued decreases in cattle numbers, and continued pull from overseas markets, Miller thinks it's inevitable that U.S. retailers will have to raise beef prices. "We've got some of those signals out there now and it's gone long enough where they're not going to be able to absorb these higher prices and not pass them along to the consumer."

While he says that may impact domestic demand a little, he thinks it's necessary. "Keep in mind, long term, we need the retailer to pass the whole additional cost on to the consumer, get that consume used to paying a little more, so that we can keep all of our prices as high as they've been."
Subscribe to Our Newsletters
BEEF Magazine is the source for beef production, management and market news.
You May Also Like
---