10 vaccination tips as ranchers prepare to work calves
10 vaccination tips as ranchers prepare to work calves
Best practices for safely using, mixing, storing and administering vaccinations and injectables when working cattle.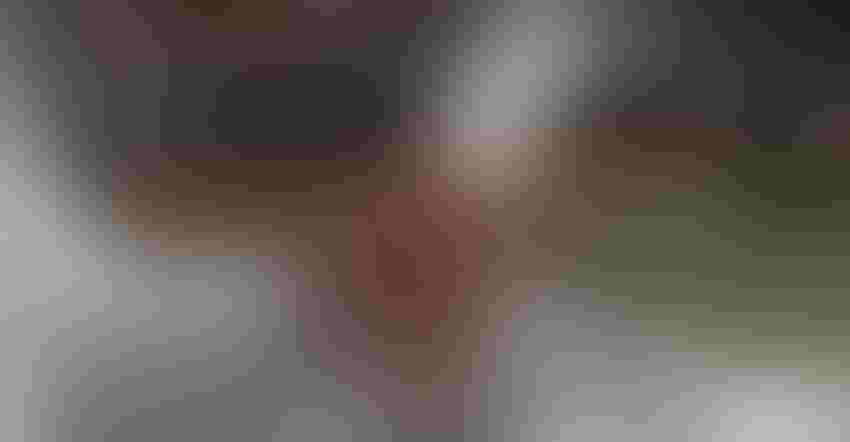 The summer grazing season is upon us, and I'm sure most of you have already worked and moved your cow-calf pairs to summer pastures.
For many, this time of year brings families and friends together for backgrounding and branding before the official turnout date.
And whether you work calves now or in the fall, it's always good to have a refresher on how to handle, store and administer vaccinations for safety and efficacy.
Here are ten simple tips to keep in mind:
1. Order vaccinations and supplies well in advance of the day you'll need them.
2. Consult with your veterinarian and nutritionist if considering updating protocols or changing products.
3. Select a high-quality product considering both price and value.
4. Carefully read labels and follow as directed, checking both dosage and route of administration.
5. Store vaccines according to label instructions.
6. Always use a clean, sterile needle, and have spares on hand when administering to cattle.
7. Mix only one bottle at a time.
8. Heavy-duty coolers with ice are critical to have on site as you administer vaccines.
9. Always properly clean equipment and syringes after vaccinating.
10. Keep accurate records of vaccination and treatment status of animals.
For a more in-depth look at these tips, you can reference the following articles:
1. "Management tips for vaccines and injectables" by Heidi Carroll for South Dakota State University
Carroll writes, "A good herd health plan involves both a vaccination program and treatment plan developed with your veterinarian. Approximately 70% of beef operations administer vaccines to cows and calves at least one time every 12 months (NAHMS, 2007–2008). Additionally, 68% of operations used oral or injectable antibiotics to treat disease in any cattle or calves. This annual financial investment in herd health products is important for animal well-being and production success. The ultimate success of these products is dependent on how we handle and administer them to the animal."
2. "Cattle vaccine handling and management guidelines" from the University of Idaho
Here is an excerpt, "Studies from the University of Arkansas, the University of Nevada, and the University of Idaho have indicated that veterinary vaccine product efficacy is at risk due to improper handling and storage by vaccine retailers and livestock producers. Most animal vaccines require maintenance at refrigeration temperatures of 35–45F. Yet these studies showed that anywhere from 25% to 76% of refrigerators used for vaccine storage in the livestock industry failed to maintain these temperatures."
3. "10 tips to better handling vaccines" by Rick Rasby for University of Nebraska-Lincoln
Rasby writes, "Vaccinations are an important key to proper animal health and herd health management. And, to ensure that vaccination is as effective as possible, proper vaccine handling and administration is very important. The following tips, provided by Dr. Dale Groteluseschen, DVM and veterinarian, will help the breeder get on the right path to better herd management."
4. "Cow herd vaccination guidelines" by John Wenzel for New Mexico State University
Wenzel writes, Vaccination is a tool that can be used very effectively to help reduce the incidence of disease in a cow herd. As with all tools, vaccinations must be administered correctly to get the full benefit. Proper timing, route of administration, dosage, and type of vaccine are paramount to preventing disease. Beef quality assurance guidelines should be followed whenever vaccines or medications are administered. Your veterinarian can help you develop a vaccination program specifically for your operation and geographic area. The following protocols are suggested for a fall vaccination program."
Based on your experiences, chute-side, I would love to hear what you would add to this list. Drop your advice in the comments section below or email me at [email protected].
The opinions of Amanda Radke are not necessarily those of beefmagazine.com or Farm Progress.
Subscribe to Our Newsletters
BEEF Magazine is the source for beef production, management and market news.
You May Also Like
---