3 tools needed to help both calf, cow
3 tools needed to help both calf, cow
Difficult births for calf and cow require extra work and supplies.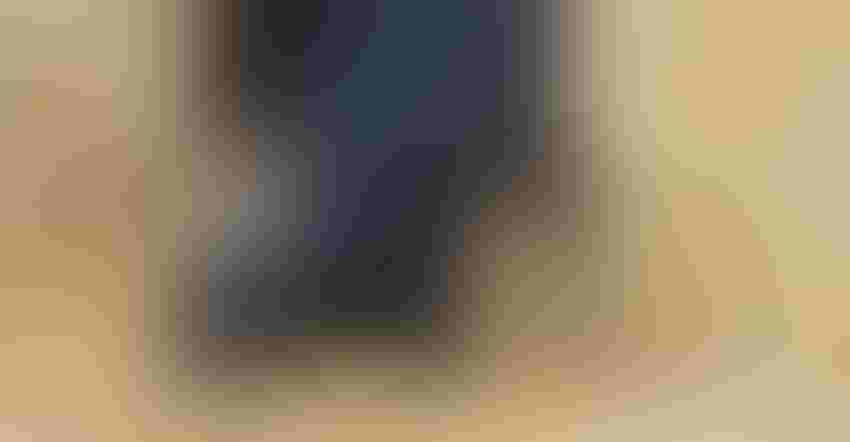 HELP FOR CALVES: Getting calves up on their feet sometimes requires a little extra nourishment. Be sure to have colostrum stored on the farm.
K Neville/ Getty Images
To help newborn calves get off to a good start, you need to add a few items to your calving toolbox, according to Lindsay Waechter-Mead, a clinical practice veterinarian at the University of Nebraska Great Plains Veterinary Educational Center.
She offers three tools cattle producers should have nearby after a calf is born.
1. Colostrum replacer and whisk. Ranchers should know what type of colostrum replacer they have because everyone is different, mainly the number of grams of Immunoglobulin G, the antibody the calf receives from the cow. "Remember those babies are born completely like a blank slate, they need to get everything from mom to be able to fight off infection, and research has shown that you should have greater than 100 grams of IgG for those babies, but more recent research has actually shown 150 to 200 grams," she says.
While it's important to be prepared with colostrum replacer and whisk, Waechter-Mead reminds ranchers that Mother Cow has what's best for her calf. "I know sometimes you're tired and you don't want to milk her out. But if she's right there in the chute, it only makes sense to milk her out," she says.
Related: What's in your beef calving toolbox?
As a rule of thumb, Waechter-Mead says the calf needs about 5% of its bodyweight in colostrum in the first six hours of life. Thus, an 80-pound calf would need about 4 quarts. Those 4 quarts do not have to be administered all at once, but she says the first four hours of life are crucial, as that's when peak absorption occurs.
2. Feeding tube. It's best to feed the colostrum to a standing calf, but rarely will one stand immediately after being born, so getting them into a sternal position is the next best option. While it can be intimidating to get the feeder tube into the calf's throat, with a little practice and knowing what to feel for, farmers can get the calf off to a good start.
3. Calf claimer powder. Waechter-Mead recommends having this product in your toolbox for those cows that need a little assistance in identifying and claiming their calf. She says the product is like dehydrated placenta and needs to be applied when the calf is still wet.
"My trick is I actually take a little bit of milk from mom and trickle it from the nose all the way down the head, down the back and just kind of sprinkle that on," she says. "Obviously, don't do this with every calf — but if I have somebody that's not pairing very well or if we had a prolonged dystocia, or I just need that mom to kick it in and be a little bit smarter about what she's doing."
Subscribe to Our Newsletters
BEEF Magazine is the source for beef production, management and market news.
You May Also Like
---