Castrate young bull calves early
Castrate young bull calves early
Cattle producers may be losing profits when waiting to castrate bull calves.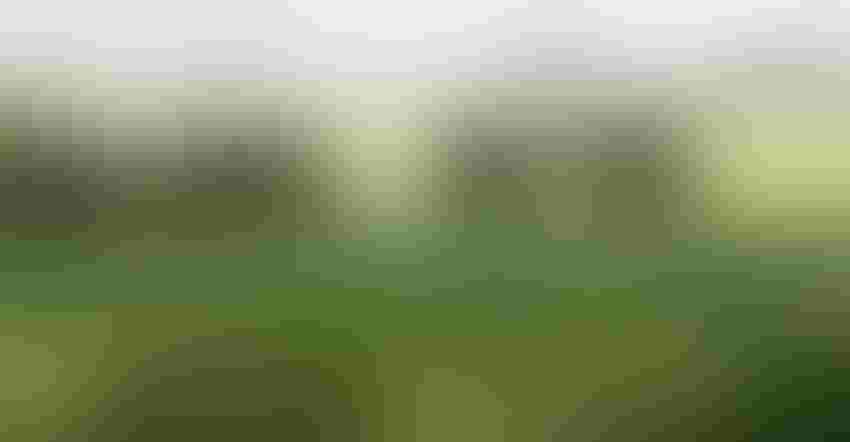 STAGES AND PHASES: This group of bull calves ranges in age. Some are intact, but others are not. Producers should work to castrate bulls before 3 months.
Mindy Ward
Waiting to castrate those bull calves? You may be putting both their performance and profitability at risk.
Bull calves should be castrated as young as possible to reduce stress-related weight loss or illness, says Patrick Davis, University of Missouri Extension livestock field specialist. He points to research studies that show bull calves castrated at weaning have reduced performance compared to early-castrated bull calves while they heal from the castration stress.
Early castration is better
In an article by Michelle Arnold, University of Kentucky Extension large ruminant veterinarian for the Ohio Beef Newsletter, she points out that castration is well known for being "painful and causes a period of slowed growth rate and poorer feed efficiency, especially if the procedure is delayed until the calves get older and heavier."
Arnold notes that if castration is performed at the feedlot or backgrounding operation, calves have a marked reduction in weight gain and are twice as likely to get sick as steers.
In a 2011 study by Oklahoma State University, researchers found there was no advantage in the growth rate of bulls before weaning compared with bulls that were castrated at 2-3 months of age and given an implant to replace the hormone influence lost by removing the testicles.
Arnold shares a few positives of castrating bull calves before the feeding phase:
reduced aggressiveness and sexual activity by lowering testosterone levels

decreased number of "dark cutters" due to high muscle pH

higher-quality grade, more consistent, marbled and tender beef

higher prices at market for steer carcasses
Davis echoes the last point. "Bull calves marketed at weaning through livestock marketing facilities will see $5 to $10 per cwt discounts or more compared to steer calves," he says. These discounts result from the high likelihood of calf performance loss and morbidity once bulls are castrated.
Castration is common
Cattle producers should castrate bull calves at less than 3 months of age, Davis says. Castration involves removing the testicles, done commonly with a rubber band placed above the testicles or surgically. It is a practice performed by many in the cattle industry.
The USDA Animal and Plant Health Inspection Service surveyed cattle producers for its Beef Cow-calf Management Practices in the United States report. The last survey conducted in 2017 found that of the overall commercial cattle operations, 62% castrated bull calves before a sale.
Larger operations tend to castrate calves at a higher rate than smaller herds. And those cattle producers in the Central region were more likely to castrate, at 86%, versus those operations in the West and East, where only about half said they castrate before a sale.
Cattle producers should consult their veterinarian to develop a bull castration protocol, Davis says. "Veterinarians can provide education on proper bull castration protocol and management to reduce stress leading to optimum health and performance post castration," he says.
Subscribe to Our Newsletters
BEEF Magazine is the source for beef production, management and market news.
You May Also Like
---