Feeder Prices Up; Buyers More Particular On Calves
Feeder Prices Up; Buyers More Particular On Calves
USDA estimates lower the season-average corn price by 30 on both ends of the range, but steep feed costs are keeping cattle buyers on the defensive.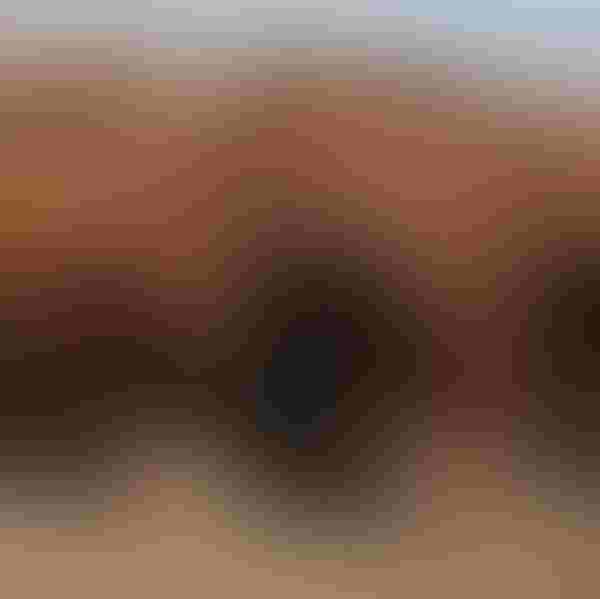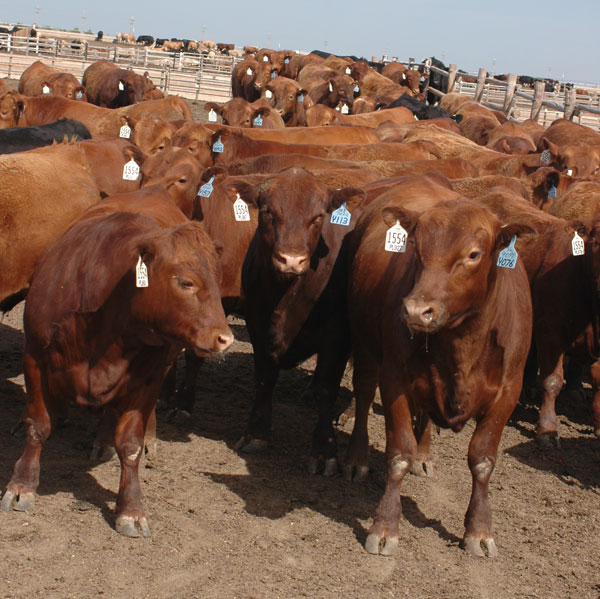 Bullish outside markets and the sharply lower dollar helped support cattle futures and beef prices last week.

Feeder cattle prices traded firm to $4 higher across the country, according to the Agriculture Marketing Service (AMS) Friday. Calf prices, on the other hand, ranged from steady to $5 higher in the Midwest and Plains states to weaker in the Southeast and Mid Atlantic.

"…calf markets were weak to $4 lower as temperatures decline and Northern Plains orders are looking for fewer crossbreds and more predominately English cattle with the hair to quickly acclimate themselves when the weather turns colder," AMS analysts say. "Cattle growers would love to fill their needs with calves weaned at least 45 days and an extensive preconditioning program, but this year's drought has spread out the smaller calf run."

The market reporter at Lexington Livestock Auction in Nebraska noted on Friday that, "Most calves sold 30-45 days earlier than normal. Calf buyers were a little more selective this week, most wanted calves with precondition shots."

"The best demand was noted for feeder cattle that will finish in line with the April Live Cattle Board," explained the market reporter on hand for the video sale at Joplin Regional Stockyards in Missouri Thursday. "However, with high feed costs and uncertainty, buyers were a little apprehensive to pay the premiums for future delivery cattle that the CME Feeder Cattle contracts are forecasting."

Keep in mind this was with a kinder crop production report and monthly World Agriculture Supply and Demand Estimates than many expected.

Those reports boosted projected U.S. corn supplies, despite estimates for 52 million fewer bushels of production than forecast a month earlier.

Total U.S. corn supplies are projected to be 108 million bu. higher than last month's estimate, stemming mostly from a projected reduction of 150 million bu. in feed and residual use for 2011-2012, resulting in a higher carry-in to the new crop year.

The net result was an estimated season-average corn price 30¢ lower on both ends of the range at $7.20-$8.60/bu.

Week-to-week Corn futures were an average of 11¢ lower through the front seven contracts. Feeder Cattle Futures closed an average of $1.14 higher across the board (47¢ to $1.95 higher).

Surrounding market bullishness also came with Thursday's statement from the Federal Reserve that it will provide a third round of quantitative easing in the name of boosting domestic economic growth and taking a bite out of the stubbornly high unemployment rate that is currently 8.1%.

The unending nature of this round of Fed action is what got investors punching the speed-dial for their brokers.

The Federal Reserve plans to purchase $40 billion per month of additional agency mortgage-backed securities. According to a statement from the Fed: "…If the outlook for the labor market does not improve substantially, the Committee will continue its purchases of agency mortgage-backed securities, undertake additional asset purchases, and employ its other policy tools as appropriate until such improvement is achieved in a context of price stability…"

The Dow Jones Industrial Average was 286 points higher week-to-week, while the broader S&P 500 was up 27 points.

All told, the sharply lower dollar and steady, though choppy, wholesale beef value prices helped support cash fed cattle and Live Cattle futures.

Cash fed cattle traded $2-$3 higher on a live basis than the previous week at $127-$128/cwt. Dressed sales were $3-$5 higher at mostly $195.

Live Cattle futures closed the week an average of 38¢ higher through the front six contracts.

Given the early nature of this year's markets, it was no surprise to see cull cows losing value in some parts of the country.

"Larger numbers of slaughter cows and bulls are coming to town in the area causing downward price pressure and they were mostly $2 lower," noted the market reporter at Cattlemen's Livestock Auction in Dalhart, TX, on Thursday.

"The future looks rosy for current cattle owners with declining numbers of every class prevailing," AMS analysts explained Friday. "However, feed costs are overwhelming and the fear of a harsh winter without sufficient feed on hand brings flashbacks of the fire-sale held during the height of this past summer's drought and heat wave…"
Subscribe to Our Newsletters
BEEF Magazine is the source for beef production, management and market news.
You May Also Like
---