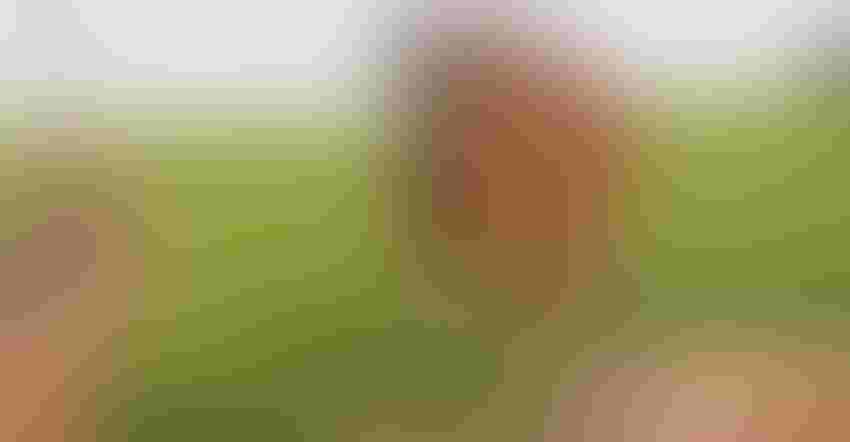 Every summer, the signs are there. Calves with an increased respiratory rate. Gaunt calves that have been off feed. Lone calves, that are unwilling or unable to keep up with the group. Calves with an ear down. It's summer pneumonia, and about 10 percent of calves are afflicted each year. 1 Veterinarians see about 3 percent of that 10 percent, but subclinical cases that are never treated can be the real problem.
Dr. Travis Van Anne, professional services veterinarian for Boehringer Ingelheim, said the disease is quite costly, due to treatment costs, lost weight gains and, in some cases, death loss.
"We have determined every healthy calf has to make up about $90 to offset the effects of summer pneumonia for the calves that got sick," explained Dr. Van Anne.1
But there is good news – summer pneumonia can be prevented through good nutrition and management and well-timed vaccinations.
It starts with the cow
"The best thing we can do is have our cows in a good body condition score pre-calving," Dr. Van Anne stressed. "With that, we're creating an environment where the calf has adequate colostrum. The cow gets re-bred, and the calf already has a good start in its environment and its immune system from the colostrum. That is first and foremost." 
Well-timed vaccinations
Dr. Van Anne stated that timing is everything when it comes to maximizing the efficacy of vaccinations. But it's not a one-size-fits-all application.
"Each ranch is an individual unit," Dr. Van Anne said. "But summer pneumonia is predictable."
He said if you've typically seen summer pneumonia around Aug. 1, for example, you should consider vaccinating around July 10, or three weeks before the usual bovine respiratory disease (BRD) outbreak date.
"With the right vaccine at the right time, you can minimize or eliminate the need to treat sick calves later," said Dr. Van Anne. "That can offset the need for unnecessary antibiotics and make everybody happy."
A drink for good health
Water is of utmost importance to all living things, and cattle are no different. But both the amount of and quality of hydration sources can have a big impact on calf health.
"When 500 head come to three stock tanks, the moms drink and then leave. It puts the calves in a tough spot," said Dr. Van Anne. "Do they take a quick sip, or go on with their mom? Often, they end up just leaving with their mom."
He said many operations need more access to water to prevent dehydration, which can lead to summer pneumonia.
Cleanliness counts, too.          
"If the calves are forced to drink out of a mud hole on the edge of the tank that all the young cows are defecating in, they could pick up a lot of pathogens, including coccidiosis, by drinking unsanitary, unpotable water," Dr. Van Anne said.
It's just one more piece of the pneumonia prevention puzzle.
References:
1Snowder GD, Van Vleck LD, Cundiff LV, Bennett GL. Influence of breed, heterozygosity and disease incidence on estimates of variance components of respiratory disease in preweaned beef calves. J Animal Sci 2005;83(6):1247–1261
***
About Boehringer Ingelheim Animal Health
In January 2017, Merial became part of the Boehringer Ingelheim group. As the second largest animal health business in the world, Boehringer Ingelheim is committed to making the industry even better at improving animal health. With more than 10,000 employees worldwide, Boehringer Ingelheim Animal Health has products available in more than 150 markets and a global presence in 99 countries. For more information about Boehringer Ingelheim Animal Health, click here.
©2017 Boehringer Ingelheim Vetmedica, Inc.
Subscribe to Our Newsletters
BEEF Magazine is the source for beef production, management and market news.
You May Also Like
---
Current Conditions for
New York, NY
See Detailed Weather Report
Enter a zip code to see the weather conditions for a different location.
Aug 27 - Aug 29, 2024
Farm Progress Show annually hosts more than 600 exhibitors displaying new farm equipment, tractors, combines and farm implements; seed and crop protection products; and many additional farm supplies and services.
LEARN MORE