Should you move your calving date?
Should you move your calving date?
10 questions to ask before adjusting your calving window for 2020.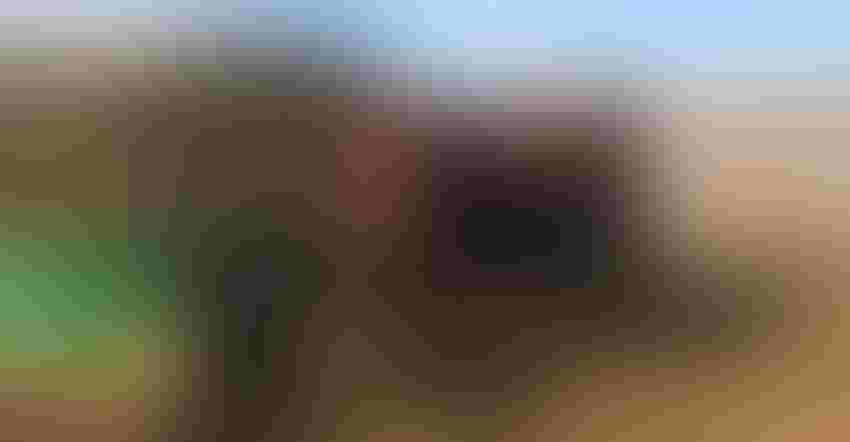 On our South Dakota ranch, the last six months could be categorized as "challenging" in terms of weather conditions.
We kicked off 2019 with brutally cold temperatures. At the end of January, temperatures dropped to -26°F with -54°F wind chill. The recorded low during this time was in Cotton, Minn., where the coldest temperature read -56°F.
Fast forward to February, and the Midwest and Plains were buried under record-shattering amounts of snow.
By March, warmer temperatures melted much of this snow, which triggered river flooding. Add in Winter Storm Ulmer (the "bomb cyclone"), and it set the stage for difficult conditions for producers to contend with.
April brought rain, rain and more rain, followed by a two-day blizzard called Winter Storm Wesley, which according to weather.com, topped the all-time monthly snowstorm record for South Dakota.
As a result of all of this cold and moisture, fields in our area sit vacant. Not a single wheel has turned in the fields in my neck of the woods. And June will be dedicated for making tough decisions on what to plant in lieu of corn.
I recap 2019 to say this — it didn't matter whether your calving date was set for January and February or April and May — there was no good time to have newborn calves arrive in our region this year.
The cold, wind, snow, rain, flooding and mud made it incredibly hard on producers. As a result, many will re-evaluate their calving season dates for next year.
But before you change your calving window, there are several factors to consider. In a recent article, Aaron Berger, University of Nebraska-Lincoln (UNL) Extension beef educator, lists 10 things producers should think about before moving calving dates for 2020.
Berger poses these questions:
1. How would the proposed move match cow nutrient requirements with the quantity and quality of available feed resources?
2. How would the move impact the quality of feed that is grazed or fed specifically in the window of time from calving through breeding? 
3. What is the expected impact of the change in timing of calving to when weaning occurs and calf weaning weight? 
4. How will the move impact marketing of calves and market timing?
5. What will be the impact of a change in calving to selection and development of replacement heifers?
6. How would the change in calving date impact the need for labor and equipment?
7. What will changing calving date do to cowherd value?
8. What opportunities would a change in calving season provide to collaborate with other producers?
9. How will a change in calving impact logistics for the overall operation?
10. Who do you know that has made the move you are considering?
Read Berger's answers to these questions by clicking here.
Are you thinking about moving your calving dates based on the current conditions? Share your strategies with me at [email protected].
The opinions of Amanda Radke are not necessarily those of beefmagazine.com or Farm Progress.
Subscribe to Our Newsletters
BEEF Magazine is the source for beef production, management and market news.
You May Also Like
---