Tech can make calving season easier
Tech can make calving season easier
Reduce mortalities and labor costs by incorporating various technologies during calving.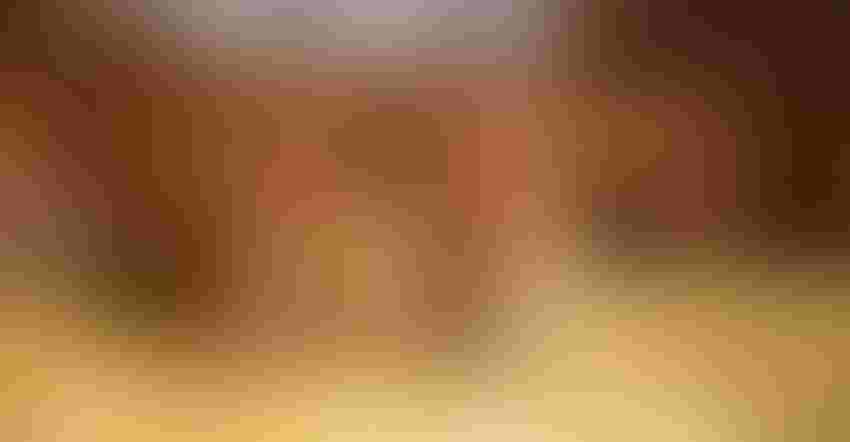 NEW TECH: New developments in devices and software can help organize calf data, detect calving times and monitor livestock from your smartphone or tablet.
Smederevac/Getty Images
For ranchers in the Northern Plains, spring calving might mean muddy or snowy conditions, or anywhere in between. However, certain equipment and technology can make calving season easier:
Calving sensor. To find out sooner when calves will drop, try a calving sensor such as Moocall. The sensor attaches to the cow's tail three to four days before her due date. It detects when a cow or heifer will calve based on her tail movements.
Moocall captures about 600 data points every second. Its algorithm filters the data, and when a certain threshold is reached, the first alert is triggered. You will then be notified via text message on certain breeding management applications.
Moocall claims its calving sensor can reduce calf mortalities associated with difficult births up to 50%. Purchase of a sensor includes a year of data, software, updates and support for the device, as well as a one-year warranty. Find more information at moocall.com.
Camera surveillance. Being able to check your herd via cameras from anywhere can save labor during calving season. South Dakota State University specialists say calving cameras come in various specifications to meet most needs.
The first decision should be choosing a camera either capturing a single direction or a panoramic view. If an outdoor camera is required, it needs to stand up to the elements.

INSIDE LOOK: South Dakota State University Extension specialists say adding a camera surveillance system to your calving barn can save on labor during calving season.
Some cameras might need specific software packages and hardware such as antennas or wireless routers. Researching model options can ensure that you'll be able to work with accompanying software and hardware on your operation.
These camera systems can go beyond calving season to monitor calf sickness or daily maintenance, or to watch machinery, grain bins or other places on the farm. Prices are from $100 and up for a surveillance system, depending on your needs.
Digital calving book. Keep records in one place and easily accessible by using a digital calving book. Calf Book lets ranchers keep a digital record of calving data, weaning and yearling performance.
Distributed by EDJE Technologies Inc., Calf Book can generate reports by sire, or by the calf crop as a whole. A semen tank function within the application will let you manage your semen and embryo inventory.
Applications such as this can help identify individual performance, as well as changes that can be made in the next calving season. Calf Book is available in both basic and premium versions for iPad and iPhone at the Apple Store. For more information, visit calfbook.com.
Subscribe to Our Newsletters
BEEF Magazine is the source for beef production, management and market news.
You May Also Like
---