Three keys to late gestation success for cows
Three keys to late gestation success for cows
Healthy calves begin with healthy cows. Producers can focus on three key factors during late gestation to maximize cow and calf immunity.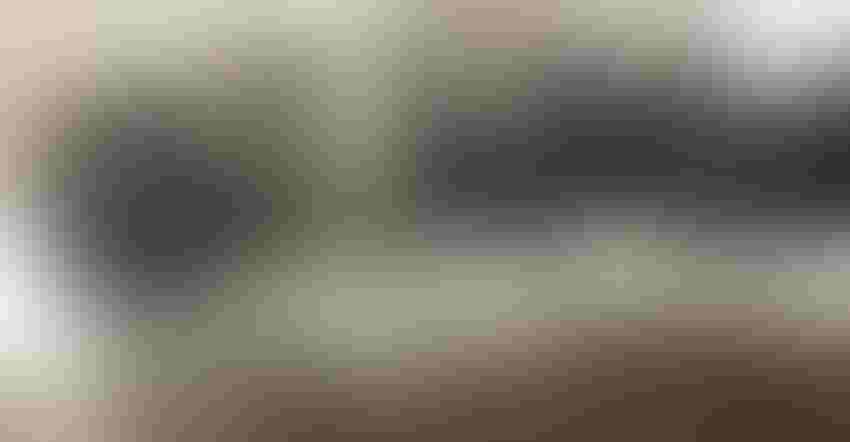 Healthy calves begin with healthy cows. And while gestation is a long process, the last few months are especially critical in the formation of the calf's immune system.
Producers can focus on three key factors during late gestation.
Because the calf's immune system comes directly from the cow, assuring optimal immunity in the cow before calving is a priority.
"We have to keep the cow in good body condition, keep her weight up and ensure she's healthy," says Steve Elliott, Alltech global director, mineral management division.
"The obvious things we associate with immunity are minerals, because minerals are involved in many of the immune function and enzyme systems in the body."
"That's why making sure the cow has adequate mineral status is essential in setting up her immunity to pass on to the calf," Elliott says. 
When should producers start cows on a pre-calving mineral program?
"Mineral programs vary by location around the U.S.," says Elliott. "But generally speaking, we like at least 30 days before they calve, if not 60 days before they calve. So most of the calving minerals are set up for 30-60 days pre-calving to make sure that the cow's getting her batteries charged, as we would say, getting the optimum mineral status to ensure immunity and then adequately transfer that immunity to the calf."
Elliott stresses the importance of colostrum in forming the calf's immune system.
"Colostrum's the all-important first drink that every calf should be getting," he says. "That's where a lot of the immunity can be passed forward because the calf doesn't have any kind of adaptive immunity that early in life."
"The higher the quality of colostrum, the more immunity or protection that's passed on to the calf."
Elliott points out that colostrum is particularly important for beef cattle.
"The need for high-quality colostrum is well documented in all species," Elliott says. "With beef cattle, it's one of the best lines of defense that we have, since we're not there to handle that calf every day. So anything we can do to improve colostrum quality is a real plus to ensure that calf gets off to a good start."
According to Elliott, Alltech's BIO-MOS® is a nutritional technology that helps support a cow's health, thus passing on the benefits to the calf through quality colostrum.
Elliott recommends providing a more stress-free environment for the cow, when possible, during the last several months of gestation and during calving.
"A less stressful environment for the cows is going to help because that's going to make her less stressed and obviously improve her immunity, thus passing it on to the calf," he says.
"However, that's somewhat of a challenge in large range operations," Elliott admits. "So ultimately, I think we need to look again at the nutritional side of things. From a cow-calf perspective, free choice mineral or mineral supplementation is something that's relatively low maintenance. If you provide it in the areas where the cows are, they'll generally go and get that type of product."
"Providing as stress-free of an environment as we can, as well as giving her some type of mineral program, can help her meet those immune parameters."
Enhanced Immunity Pays
Unhealthy calves require additional expenses for medication, and any calf that doesn't make it represents additional lost dollars. That's why it's worthwhile to ensure cows are getting what they need during late gestation.
But there's another reason, Elliott says.
"We spend a lot of time and effort getting good genetics in our animals, and we want them to perform at their peak," he says. "So if we can make them healthier and not have them spending energy fighting off challenges like bacteria, it results in better performance."
To learn more about maximizing cow and calf health with BIO-MOS, visit bio-mos.com.
Subscribe to Our Newsletters
BEEF Magazine is the source for beef production, management and market news.
You May Also Like
---