Want to earn more for those calves? Time to do more
Want to earn more for those calves? Time to do more
"Like it or not, we are in a position in this industry where we're going to have to do more to earn more."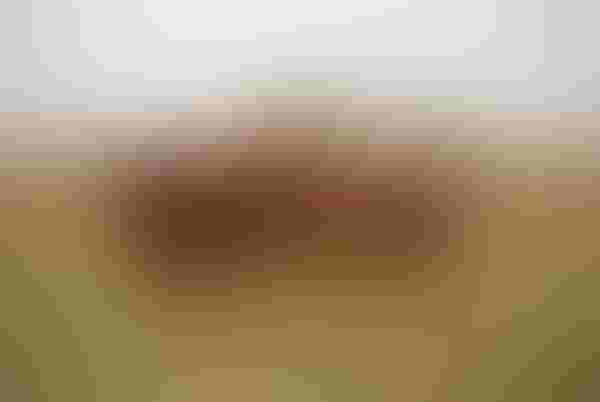 Lots of folks think about changing the cattle market, but fewer think about changing their cattle to fit the market, said Tom Brink, CEO of the Red Angus Association of America.
"The reality is, we're going to have to think about changing our cattle to better fit the market, because the market is bigger than all of us," Brink explained at the recent Cattlemen's College, sponsored by Zoetis, during the Cattle Industry Convention in San Antonio.
His suggestion has everything to do with the ongoing transition of the beef business away from commodity production and marketing toward value-added production.
The notion is nothing new — it's been at least a couple of decades in the making. What is new is a palpable sense of urgency. It feels like the industry is on the cusp of taking another major step in that direction.
"One thing we're seeing happen like never before is what we might broadly call alignment between industry segments — not integration from an ownership standpoint, but alignment of the supply chain," Brink said.
In part, thanks to technology, he explained that closer alignment between segments offers the opportunity to more effectively communicate and share market signals and product merit, as well as validate information and coordinate supply relative to specific markets.
Overall, Brink explained, value-added supply chains look for consistent quality, volume and a verifiable story that matters to consumers.
Borrowing from a definition of precision agriculture from the crop side, Brink offered a potential description for precision beef cattle production or calf crop-specific management: "A ranch management concept based on observing, measuring and responding to inter-herd and intra-herd variability in cows and calves.
"The practice of precision ranching has been enabled by the advent of electronic cattle identification and improved genetics, coupled with data collection and information-based decision-making."
It's the culmination of more precise mating of more predictable genetics, managed for specific potential and markets, then sold to whichever buyers covet the product the most.
"Our version of precision agriculture is basically going to be producing a specified product," Brink said — a value-added product, something other than a commodity.
"Historically, the cattle business had probably been the poster child for the definition of a commodity business," Brink said. "Our market prices have tended to move in and around breakeven cost, so it's very difficult, if you're an average producer, to make a profit in the long run — if not impossible."
Consequently, economic sustainability favors building and marketing a valued-added specification product consumers want.
In turn, cattle that fit value-added programs, when marketed appropriately, command a premium, too — which can substantial in some cases.
In broad terms, building and marketing a value-added beef product means demonstrating and validating points of differentiation that matter to consumers. That's after doing so for cattle buyers, cattle feeders and packers.
Points of verifiable differentiation today include things like source and age, genetic merit, cattle health, nutritional history and the ability to qualify for programs like natural and non-hormone-treated cattle.
That means starting with the end in mind, according to Brink.
Rather than thinking about marketing cattle a couple weeks ahead of time, he said, "We've got to think about it when we create them on the genetic side. Get the cattle right, use a terminal sire if necessary — but we've got to think about it early on if we're ever going to be successful in differentiating our product on sale day.
"Like it or not, we are in a position in this industry where we're going to have to do more to earn more. We all like the 'earn more' part, but doing more to create and validate added value in the calf crop comes first."
Subscribe to Our Newsletters
BEEF Magazine is the source for beef production, management and market news.
You May Also Like
---