3 reasons why breeding soundness exams are a solid investment
3 reasons why breeding soundness exams are a solid investment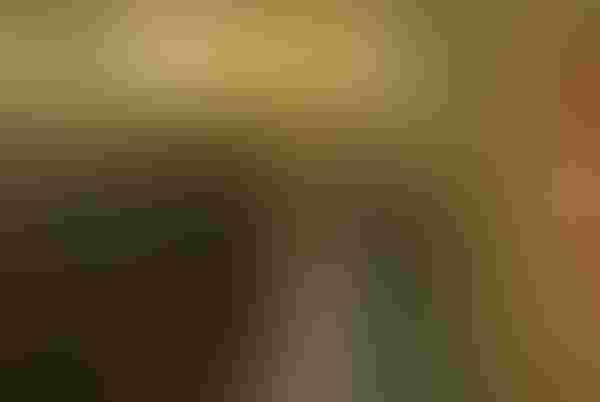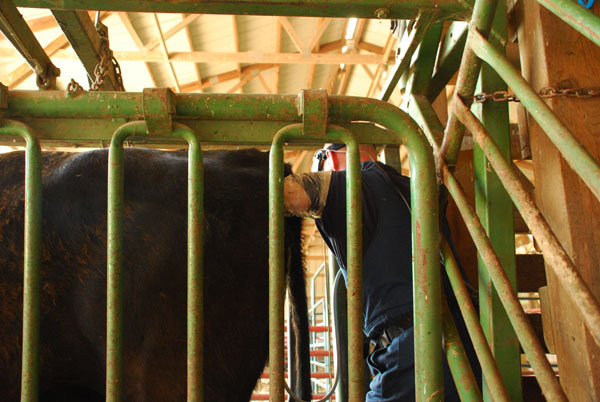 Breeding season is just getting started or is just around the corner for many BEEF readers, and you may have noticed your herd bulls are scaling the fence in anticipation to be reunited with their cows over the summer grazing season. Now is a good time to ask, are my bulls ready to get the job done?
One test that is often overlooked is the breeding soundness examination (BSE), says Nora Schrag, veterinarian in Kansas State University's College of Veterinary Medicine. Schrag explains that a BSE can help identify the bulls are going to be more efficient at breeding cows in the first 45 days of the season. 

READ: A breeding soundess exam: Insurance for your breeding season
She writes, "It's important that we're certain these bulls are capable of producing high-quality semen and being efficient breeders. But, keep in mind it's not a perfect system. Even if he tested well on the day he was tested, you still need to watch for heifers or cows to come back in heat."  
She says a BSE provides a breeding wellness benchmark and measures three important aspects, including:
1. Service Capacity
She says, "Testing a bull's service capacity means testing his libido, or willingness and desire to breed a cow in heat. Testing service capacity on adult bulls is performed in some countries, but it requires a great deal of time and equipment. This testing is not common in the United States, where producers mainly rely on their observations to evaluate this aspect of fertility."
She warns that assessing service capacity is difficult in inexperienced yearling bulls and says, "With yearling bulls, it's especially important to keep in mind you still have to watch him breed cows."
2. Functional Anatomy
A BSE looks at the bull's eyes for pinkeye scars, testicles and other reproductive glands. The veterinarian will look for signs of injury or frostbite.
  "A lot of times frostbite can be mild, and it doesn't do much," she said. "If it's severe, we might pick that up on palpation. We can also palpate them rectally, palpate their inner glands, and make sure there are no knots, signs of damage or any signs of a genetic defect."
3. Semen Quality
A BSE looks at the motility and morphology of the semen, she explains.
"Morphology in a yearling bull is especially complicated, because they've just barely reached maturity at the time of the test," Schrag says. "Some of these bulls are going to be fully mature and ready to breed cows at 12 months; some might be there at 11, but many probably won't be there until month 13 or 14 and fully able to show what kind of semen quality they have. Yearlings are still developing, so if he's poor on this test day, there's a likelihood that just because of age, he's going to be quite a bit better later."
It's important to remember that illness, injury, foot rot or even a mild fever can knock a bull off balance and hurt semen quality the day of the test, so a retest may be necessary to get a better idea of the breeding soundness of the bull. 

READ: Bull breeding soundness exams: Do they cost or pay?
Schrag said this poses the main disadvantage of a breeding soundness exam. While veterinarians would like to have a test that would indicate or guarantee a bull will be good for the breeding season, other factors can impact the results. 
"I think there is no question that a bull should pass his breeding soundness exam before you turn him out with cows," Schrag said. "The accuracy of the breeding soundness exam and its relation to how that bull will perform is the highest when he's examined right before you turn him out."  
To read the entire article, click here.
The opinions of Amanda Radke are not necessarily those of beefmagazine.com or Penton Agriculture.
You might also like:
10 photo finalists celebrating spring
Burke Teichert: How to manage your way out of a hard-calving cowherd
2016 market outlook: Here's what to expect
Getting first-calf heifers ready for the breeding
Subscribe to Our Newsletters
BEEF Magazine is the source for beef production, management and market news.
You May Also Like
---