Are your bulls ready for breeding season?
Are your bulls ready for breeding season?
The basics of a bull soundness exam help ensure productivity and profitability in your herd.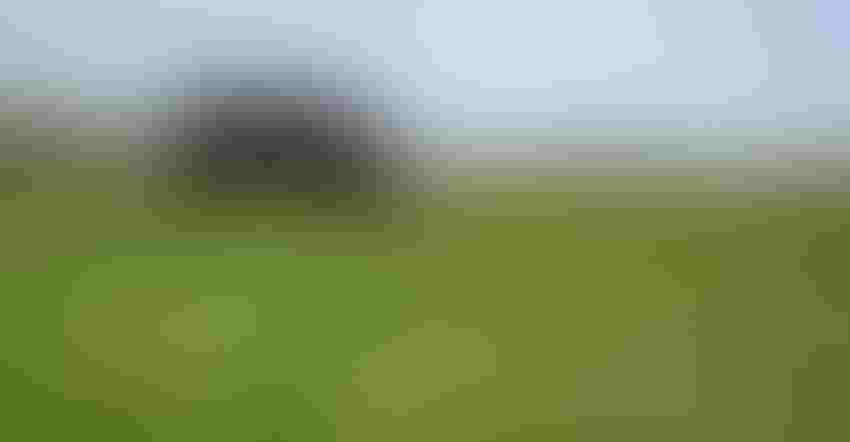 READY FOR ACTION: Fall is the optimal time to get your beef bulls examined and identify any performance issues before turning him in with the cows. Don't forget to assess body condition and treat for parasites, along with semen testing.
Jacqueline Nix/Getty Images
It is time to identify those low-fertility bulls and replace them before breeding season starts. If not, Patrick Davis says cattle producers are running the risk of seeing less productivity and reduced profitability in their cattle herd.
Davis, a University of Missouri Extension regional livestock field specialist, explains that conducting bull breeding soundness exams — known in the industry as BSE — before the breeding season helps make sure bulls that enter the breeding pasture are physically and reproductively sound, which helps in achieving acceptable cow pregnancy rates.
Time to test
University of Missouri Extension, in partnership with Zoetis and local veterinarians, is hosting bull breeding soundness exam clinics in October and early November to educate cattle producers during the BSE on bull management strategies for optimum breeding season performance.
However, this type of evaluation is more than just testing for viable semen. So what does a bull soundness exam entail? Here are some things it includes:
Assess the body. First, Davis says, there needs to be an evaluation of the bull's body condition. During the exam, he will assess bull condition and educate owners on how to complete their own assessment. "Proper energy status or body condition score going into the breeding season is needed for optimum bull performance," Davis says. To be in peak breeding form, a bull should have a body condition score of 6. This will help increases fertility and conception rates.
Rate the feet. Next, a bull needs to be sure-footed. Bulls can travel a lot of distance during the breeding season, so structural soundness is important for optimum bull performance, Davis explains. Foot scoring is one tool to access bull structural soundness. Claw set and foot angle are the two components that make up foot scoring. "Adequate claw set and foot angle help bulls perform properly during the breeding season," he explains. Davis evaluates bull foot score and educates bull owners on acceptable foot score during the bull soundness exam.
Check the undercarriage. Measure for scrotal size and position. Then check the penis area for warts or malformation. Finally, collect a semen sample for testing.
Look inside. Davis says before the exam ends, farmers should consider booster vaccinations and treatments for internal and external parasites. This ensures bulls are healthy and do not pass disease or parasite issues to the cows. The MU Extension partnership with Zoetis during the clinics may allow the veterinarian to provide these products to the bull owners at a reduced cost, he adds.
The Mizzou Repo group offers a great video on the basics of bull breeding soundness exam and what farmers can expect below:
Where to find an exam
There are four opportunities for cattle producers to participate in a bull soundness exam clinic coordinated by MU Extension:
Oct. 19. El Dorado Springs Veterinary Clinic, El Dorado Springs, Mo., 417-876-5805
Oct. 21. El Dorado Springs Veterinary Clinic, El Dorado Springs, Mo., 417-876-5805
Nov. 9. Cedar Creek Veterinary Services, Stockton, Mo., 417-476-3060
Nov. 10. Cedar Creek Veterinary Services, Stockton, Mo., 417-476-3060
Whether cattle producers participate in the bull soundness exam clinics above or work with their local veterinarian, Davis says it is important that cattle producers get their bulls tested before turning them out with cows.
During these clinics Davis will also offer guidance and answer questions related to genomic testing and expected progeny differences, and how cattle producers can use these tools to improve cattle herd performance and profitability.
Farmers with additional questions can contact Davis at 417-276-3313, or by email at [email protected].
University of Missouri Extension contributed to this article.
Subscribe to Our Newsletters
BEEF Magazine is the source for beef production, management and market news.
You May Also Like
---