Facilities are an easy fix, so get breeding those cows (with tech!)
Facilities are an easy fix, so get breeding those cows (with tech!)
Still not using those handy breeding tactics such as timed-AI or synching? Don't miss out on these genetic opportunities any longer.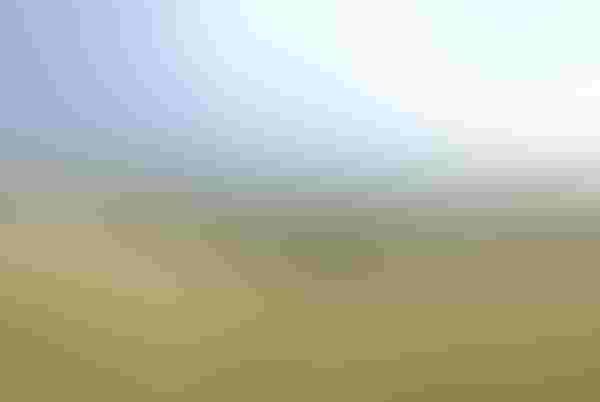 Often, it's easier to believe things will work out just as they always have, and everything will be all right financially. The fact of the matter is, things probably will work out as they have in the past—and that might not be a good thing.
It's not easy to change a breeding strategy and make use of reproductive technologies when facilities are limited, and pastures are away from the ranch headquarter corrals. Artificial insemination and estrus synchronization may as well be copyrighted by the seedstock producer down the road or the cow-calf operator with 500 cows and a dozen ranch hands.
Weighing the advantages of reproductive technologies
However, Jordan Thomas with the University of Missouri believes a lack of facilities should never be the cause of a lost opportunity when it comes to reproductive strategies. "Facilities can be a limitation when we think about an estrus synchronization and artificial insemination (AI) program, but I always challenge people to consider the value associated with the use of those technologies. It's really just a matter of return on investment."
Lately, there have been significant breakthroughs in the development of more efficient and effective synchronization protocols making AI much easier than it's ever been. The age of multi-shot procedures, glass ampoules and catatonically riding the herd searching for cattle in heat is gone.
Today, synchronizing through the advent of fixed-time insemination and aided by the development of controlled internal drug release (CIDR) inserts, the process has advanced by leaps and bounds. Instead of the drawn-out affair of identifying a female in estrus, sorting and bringing her to the handling facility, preparing the semen and completing the insemination, ranchers can now fix-time the process. 
The breeding of an entire average sized herd can be completed on the same day. And reproductive protocols have shown consistent averages of approximately 65% conception with timed AI.
Thomas says there is a tremendous amount of profit opportunity being left on the table by cow-calf producers who aren't using these technologies. "Using reproductive technologies in the first place is about profitability. It's not technology for the sake of using technology. It's really to make your operation more productive, efficient and ultimately more profitable."
Capitalizing on genetic gains
During the past 20 years, genetic proof on bulls has also advanced. The genetic distance between birth weight and growth traits has shrunk significantly. Calving ease no longer needs to be sacrificed when choosing bulls for high weaning and finishing weights. 
By synchronizing estrus in the herd, heifers can be bred to easy-calving bulls through AI without sacrificing weaning weights and growth in the calves. They should deliver at the beginning of the season and have a higher probability of rebreeding and remaining early calvers for the rest of their lives. 
Cows can be bred to maternal sires for replacement heifers or high-performance terminal sires for growthy calves that will see buyers and feedlots standing in line, checkbook in hand.
"Reproductive technologies are really how you get the genetic goal accomplished, he says. But to be really successful, you need to commit to the use of estrus synchronization and AI year in and year out. As well, having a defined breeding season, culling and marketing those that don't conceive or animals conceiving too late and keeping replacement heifers conceiving early is important. 
"If you package those three things together, it results in such a productive herd in terms of pounds of calf weaned per cow exposed and it really pushes all these production methods we know are associated with profitability in the right direction."
Connecting the facilities to the technologies
But many cow-calf producers believe all the potential and lofty goals of reproductive technologies are irrelevant because they lack facilities. Mixed grain and livestock farmers have their schedules merge when they should be in two places at once—out in the field and getting cows and heifers bred. Thankfully there are available options to minimize missed opportunities.
Numerous fixed-time insemination organizations have sprung up to offer everything from AI to full-service estrus synchronization plus AI. They bring a portable breeding barn resembling a horse trailer to anywhere it's needed. 
Dark and quiet conditions in the single or double stall facilities reduce anxiety and stress for handlers and animals. Cattle stand on the ground rather than a floor which helps keep them calm and comfortable.
Trained personnel handle everything from synchronization injections and CIDR insertions to semen care and artificial insemination. In a remote pasture area, only a small handling pen with a chute alleyway to bring the animals to the portable breeding barn is required.
"People talk about their expansive range conditions and the challenge of gathering cattle. I've worked with a lot of ranchers in the Great Plains managing cattle on large sections and operating in entirely portable facilities. These are commercial producers, not elite seedstock breeders with exceptionally valuable cattle. [They are] commercial cattle operators that see the value in making a habit of using portable facilities because they've seen what these technologies do for their herd," Thomas says.
"It's not crazy stuff. It really is just an opportunity to add value and productivity in a way that is profitable and doesn't have an extreme cost. That's what we're all looking for at the end of the day. Where can I put money for a nice rate of return?"
Derksen is a freelance writer and feedyard pen rider in Lacombe, Alberta, Canada. The opinions of the author are not necessarily those of beefmagazine.com or Farm Progress.
Subscribe to Our Newsletters
BEEF Magazine is the source for beef production, management and market news.
You May Also Like
---