Research Looks At Heifer Synchronization Protocols
Research Looks At Heifer Synchronization Protocols
Researchers at four universities evaluated three different CIDR-based TAI synchronization protocols in 801 heifers.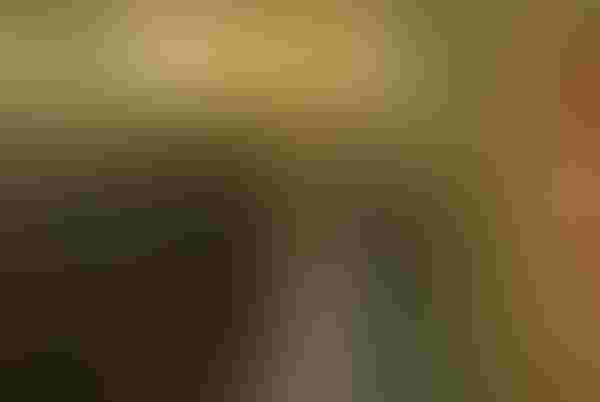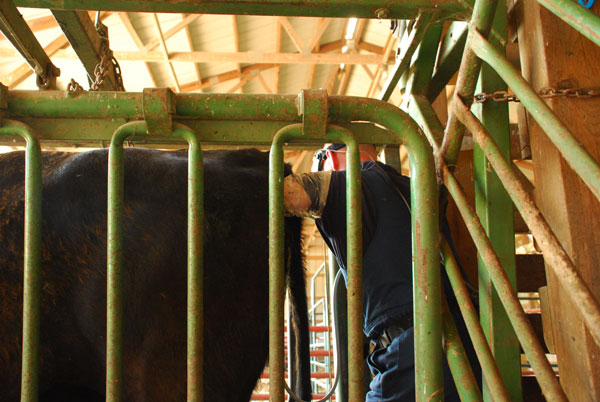 Similar pregnancy rates in yearling beef heifers can be obtained by various fixed-timed artificial insemination (TAI) estrus synchronization protocols.
Researchers at four universities evaluated three different CIDR-based TAI synchronization protocols in 801 heifers.
Protocols compared were:
Prostaglandin – 6-day CIDR

14-day CIDR – Prostaglandin
Pregnancy was determined 35-40 days after TAI using ultrasound. Cycling status was determined prior to initiation of each protocol.
Pregnancy rate wasn't statistically different between the three protocols (63%, 57% and 53%, respectively). Heifers that reached puberty by the beginning of synchronization (77%) had greater pregnancy than prepubertal heifers, 61% vs. 47%. Proper development prior to breeding is essential to successful heifer reproductive performance.
Synchronization protocols for heifers and cows have been researched and standardized by the Beef Cattle Reproduction Leadership Team. A list of protocols can be found at: http://j.mp/SzQ1OT.
Reusing CIDRs in cows
Reusing CIDRs one time in a five-day CO-Synch + CIDR TAI estrus synchronization protocol in mature beef cows can be cost-effective, according to Purdue University and University of Minnesota research.
The effectiveness of using new, once-used, or twice-used CIDRs in a five-day CO-Synch + CIDR protocol was compared in 68 young (two years old), and 239 mature (three years and older) Angus-cross beef cows. The once-used and twice-used CIDRs had previously been used in five-day estrus synchronization protocols. TAI occurred on day 8 following CIDR insertion. Pregnancy was determined by ultrasound 31 days following TAI.
Pregnancy rate in mature cows did not differ between the use of a new or once-used CIDR (62% vs. 58%), but was lower (41%) in mature cows synchronized with twice-used CIDRs. In young cows, the results were inconclusive due to a limited number of observations.
AI vs. natural breeding
Breeding systems based on natural service (NS) or estrus synchronization + TAI have their pros and cons when it comes to pregnancy rate and days to conception, according North Dakota State University and University of Florida research.
The study consisted of 566 beef cows and heifers. Overall, 42.8% were cycling at the beginning of the breeding season. More cycling TAI females (94%) became pregnant than non-cycling TAI females (84%), whereas equal percentages (88% vs. 89%) of cycling and non-cycling NS females became pregnant. TAI females on average conceived five days earlier than NS females.
Site of PG injection
All beef producers should follow Beef Quality Assurance guidelines when administering any intramuscular (IM) injection by only giving IM injections in the neck region. This goes for prostaglandin (PG) injections given during estrus synchronization protocols.
The effectiveness of PG given by IM injection in the neck or rump was studied at Ohio State and North Carolina State universities. Mature beef cows and yearling heifers were synchronized using a seven-day CIDR + PG protocol followed by estrus detection and breeding either on observed heat or timed insemination. Ultrasound pregnancy was determined about 70 days post-insemination.
PG injection site didn't affect pregnancy rate following AI (58% vs. 56% pregnant for neck vs. rump). Also, PG injection site did not affect whether cattle were bred during estrus detection or TAI. Overall pregnancy rate at the end of the breeding season was 86.6% and wasn't affected by PG injection site.
IM administration of PG in the neck region doesn't alter pregnancy rate or effectiveness of synchronization protocols.
Scott B. Laudert, Ph.D., is a beef cattle technical consultant and former Kansas State University Extension livestock specialist based in Woodland Park, CO. He can be reached at 719-660-4473.
Subscribe to Our Newsletters
BEEF Magazine is the source for beef production, management and market news.
You May Also Like
---