Tips for building a successful breeding program with A.I.
Tips for building a successful breeding program with A.I.
Artificial insemination is not a new technology for those in the cattle business.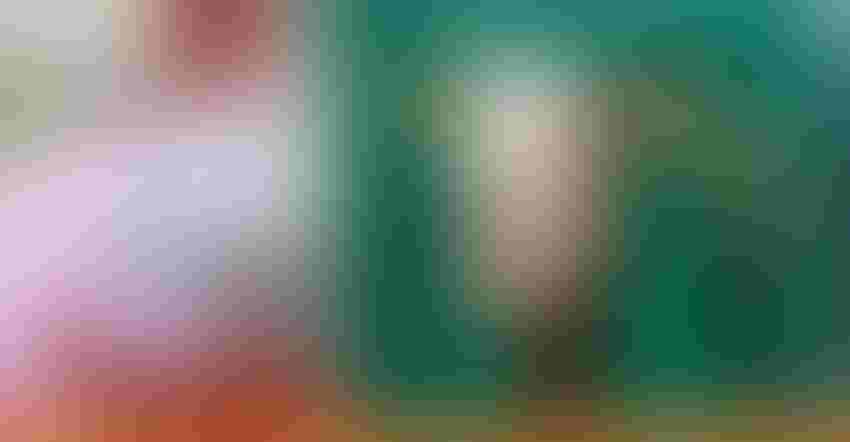 Artificial insemination is not a new technology for those in the cattle business. In fact, the first dairy cows in the United States were bred via A.I. in the 1930s, and advancements in the genetic technology have been made every decade since then. A.I. is a great tool to advance the genetic merit of your herd, while shortening your calving window and therefore, reducing labor costs on your operation during and post-calving.
Sire Selection 101
Perhaps the greatest advantage of using A.I., is the chance to use multiple sires without buying multiple bulls. Instead of spending $5,000 or more on one bull that will only cover a handful of cows, you can spend $15 to $50 on a straw of semen on a bull that will add the genetic merit that you are looking for to a particular cow or heifer. Bulls can be sorted and evaluated on their expected progeny differences (EPDs), indexes and accuracies from everything including calving ease and maternal traits to growth, feed conversion and carcass traits. Actual data like birth, weaning and yearling weights should also be reviewed depending on the specific goals of your operation. If you are breeding a group of heifers that will be calving for the first time, choose low birth weight bulls that excel in calving ease.
"A.I. allows you to bring a lot of different and new bloodlines in, rather than if you ran just four or five bulls. With A.I., we're able to bring in 10, 15, 20 different sire groups. So, from an A.I. perspective, it gives you more sire potential and more marketing potential," said third-generation Angus breeder Britney Creamer, Lazy JB Angus, Montrose, Colo.
In addition to looking at the genetic potential of a bull by evaluating his numbers, you should also get a look at the bull himself or his calves. Is the bull structurally sound on his feet and legs? Does he take a long, easy stride on a big foot? And is he heavily muscled? Phenotypic design is still a very important indicator of how the calves will look. If you can't physically see the bull, look for calves sired by him, or ask others who you trust who might have seen him or his calves for their input.
Once you have found the bulls you want to mate your females to, contact your local semen sales representative to order and purchase semen in time for your breeding dates. Be sure they have the semen available or can have it to you when you need it. And feel free to ask them questions about particular bulls. Some of these bull stud representatives spend a lot of time looking at calves and examining the bulls they represent. They might be able to suggest a bull for you.
Preparing your Cows
Getting your cows prepared for A.I. is not much different than preparing them for natural service. You'll want to make sure they are on a good plane of nutrition, at an ideal body condition score (BCS) between 5 and 6 and have cycled at least once since their last calf was born. Also be sure to give any vaccinations at least 21 days prior to their breeding date.
One of the ways that Lazy JB Angus makes sure their cow herd is in top reproductive shape is using the VitaFerm® Concept•Aid® mineral. VitaFerm Concept•Aid is a vitamin and mineral supplement for beef cattle specifically designed for reproductive success when fed 60 days pre-calving through 60 days post-breeding. The mineral contains high levels of Vitamin E for reproductive tract repair, organic trace minerals for more stability and higher bioavailability and Amaferm®, a precision-based prebiotic that impacts intake, feed digestibility and nutrient absorption for optimum health and performance. Amaferm is also research-proven to increase the energy available to the animal resulting in more milk production as well as to the ability to initiate and maintain pregnancy and fertility.
"Don't cut corners. This includes cows you buy and bull buying decisions, but it also includes nutrition and vaccination programs. If you cut corners, at the end of the day when you go to sell calves, you're not going to have any more calves born in the same time frame, you may have open cows or your calves might not be healthy, so having a goal and not cutting corners is huge," Creamer said.
The final step to take full advantage of the labor-saving benefits of A.I. is to estrous synchronize your cows so you can get them to cycle and come into heat at the same time, which means breeding and calving at the same time. There are several methods of synchronization, and although it might take a little longer to set up your cows for breeding, the benefit of a shortened calving period with a more uniform set of calves to sell is well worth the effort. Estrous synchronization means you will only have set up a group to breed once instead of checking individual heats on each cow before you turn them out with a clean-up bull.
Breeding Day
If you are not familiar with proper A.I. techniques, not comfortable mass breeding multiple cows or simply don't have the proper equipment, don't worry. There are plenty of people in the industry trained and equipped to A.I. groups of cows. Once again, contact a rep where you buy your semen. He or she is likely trained or the company he or she represents will have A.I. technicians in the area. Coordinate your breeding date to take place approximately nine months or 283 days prior to when you want to calve. VitaFerm provides both a gestation table and gestation calculator for simplified figuring. Once you know the day you want to breed, you need to decide which synchronization protocol bets fits your operation and set up the sync accordingly, so your cows come into heat on your selected breeding day.
Proper facilities like a working chute with a head gate are necessary to ensure the safety of both the animal and the person doing the A.I. It is also important to have access to a warm, not hot, water bath to thaw the semen, paper towels, and a somewhat clean area to work. If record keeping is critical to your herd's success, be sure to have someone available to record each cow and what bull she is bred to as she comes down the chute, this will take the guesswork out of your records and should eliminate the need for parentage testing, unless required by your respective breed association.
"Make a solid, wise, sensible, well-thought out investment, it should pay off in the end," Creamer encouraged.
Artificial insemination is a valuable tool to add merit to your herd, introduce genetics from across the country and tighten your calving window. Selecting bulls to compliment your cows will improve your calf crop, and when your cows are on a premium mineral program like VitaFerm Concept•Aid with the Amaferm advantage, you should experience improved conception rates while your calves hit the ground with improved vigor.
Subscribe to Our Newsletters
BEEF Magazine is the source for beef production, management and market news.
You May Also Like
---