Weighing the costs of buying or raising replacement heifers
Weighing the costs of buying or raising replacement heifers
Should you buy bred heifers or develop replacement heifers of your own? The answer really depends on the year and the operation.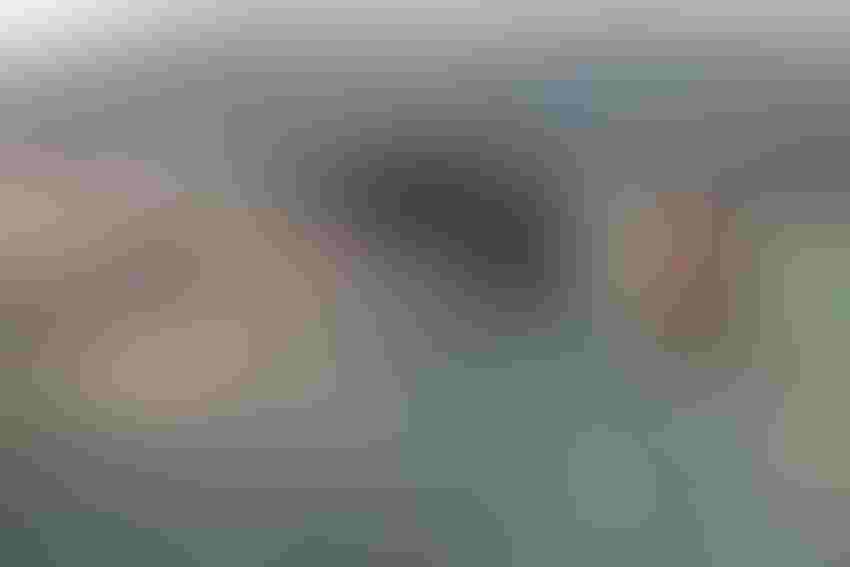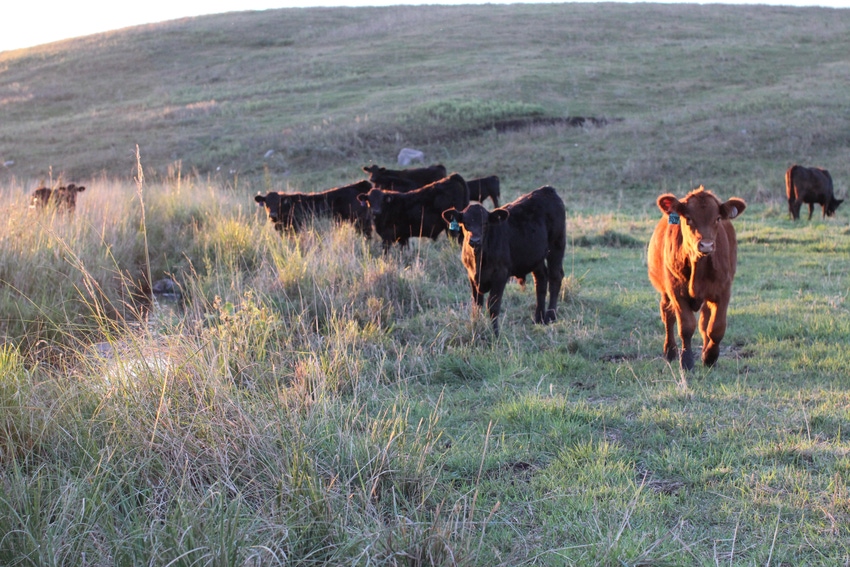 Our family weaned calves over the weekend, and in the upcoming weeks, we'll sort the calves three ways — feeder calves that we'll sell later this fall, bulls we'll sell privately to our customers this winter and replacement heifers for our herd.
Raising replacement heifers is one of the largest expenses a cow-calf producer will incur, so it's important to evaluate the costs and weigh the pros and cons before deciding to develop these females.


Even in our operation where we've kept replacement heifers year after year for decades, instead of just going with the status quo, it would be beneficial to reevaluate the capital required, available forage resources and time dedicated to developing before committing to managing a group of heifers.
Jason Bradley, Noble Foundation agricultural economics consultant, addressed this topic in a recent BEEF article where he weighed the pros and cons of buying virgin or bred females vs. raising your own.
Read Bradley's article here: What's the best option? Buy your replacements or raise them?
The annual debate between buying or raising females was also recent topic of discussion with Randy Saner, University of Nebraska-Lincoln (UNL) Extension educator and Matt Stockton, UNL farm and ranch management economist.
Saner and Stockton write, "When purchasing replacement heifers producers face many factors that should be considered. While all of these factors contribute to selecting, either by retention or by purchase, the appropriate brood cow replacements.
"However of all of these factors two stand out and are most impactful on profitability and are used as the primary focus and drivers of the model used to generate the predicted results of this work.
"These two factors are: current and future expected difference between costs and revenues for producing cows (Both external and internal forces, i.e. markets and costs) and the heifer's ability to stay in the herd as a productive cow (longevity)."
READ: What's the economic impact of the current cattle cycle?
When considering costs and the value of cow longevity, producers must look at the general cost structure of their operation (low, medium or high) and factor that against the average annual cull rate to determine the rate of raising replacements. Ultimately, the lower the cost and longer the cows stay in the herd determines the rate.
They provide this calculation as an example: "Since it is difficult to anticipate and quantify (capture the true costs and revenues) all the possible conditions, types and choices that producers might make; three general costs structures (low, medium and high) are combined with three different replacement rates measured as average annual cull rates.
"The costs were measured as cost per cow per year ($/hd/yr) and were set at averages near $630, $730 and $830/hd/yr respectively. The replacement rates were set to average near 28% for the high rate, 20% for the middle rate and 14% for the low rate. These replacement rates are designated as aged, middle and young cow herd types.
"When combined, a total of 9 different outcomes were predicted, i.e. low cost production with an aged cow herd, high cost production with a young cow herd, etc."
To see how decreasing inputs and increasing cow longevity improves your replacement rate, click here.
Meanwhile, Taylor Grussing, South Dakota State University Extension cow-calf field specialist, recommends analyzing the cost of raising heifers from birth to weaning and then weaning to pregnancy checking. She also said producers should consider the cost per head with the understanding that input costs are much higher for 15 head compared to 100 head.
Grussing writes, "Not only does group size change the cost of heifer development, but producers should also consider factors such as their current skill set, experience, resources, technology, time, farming schedule, etc. Some of these factors are difficult to place value on, and thus are unaccounted for in a budget."
READ: What's the most profitable replacement heifer strategy?
So when should you consider raising heifers? Grussing lists these benefits: better control of genetics, background and disease; quality cannot be outsourced for the cost; confidence that heifers will be productive in your environment; large quantity of heifers needed; and high quality and quantity of resources (pen space, feed, equipment) available.
So when would it be a better route to purchase females? Grussing lists these reasons: lack of resources and experience selecting and raising heifers; new genetics/quality can be outsourced for less; prefer to expand herd with mature cows and use terminal sires to maximize pounds of calf; few head of heifers needed; and a reduction of bull power and maintenance costs.
Now is a good time to put some pencil to paper to figure out your exact costs of developing heifers vs. purchasing virgin or bred females. The answer is certainly dependent on the opportunity, resources, quality of females, market prices and number needed.
The opinions of Amanda Radke are not necessarily those of beefmagazine.com or Farm Progress.
Subscribe to Our Newsletters
BEEF Magazine is the source for beef production, management and market news.
You May Also Like
---