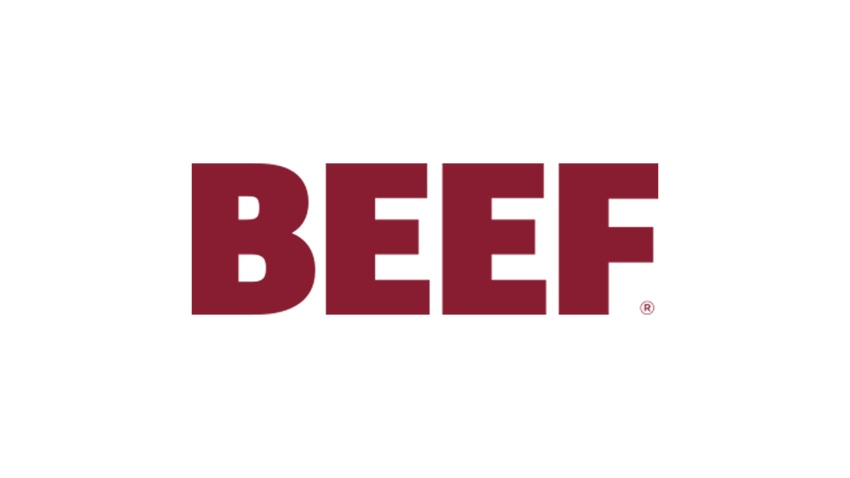 Ranchers living in the arid and semi-arid country of the Southern Plains are used to dry weather, but the current drought has moved beyond the typical definition of 'dry.' High feed costs and little grass and water – both products of the drought – have caused those ranchers to look for other options to maintain their cows.
Herd attrition in areas affected by severe drought in the south has moved cattle east toward areas with grass. As the cows move, the risk of trichomoniasis (trich) is showing up in new areas.

"We continue to see more cases of trich as the disease moves east," says Mac Devin, Professional Services Veterinarian with Boehringer Ingelheim Vetmedica, Inc. "In the past three years we've seen new cases of trich in Texas, but also in the states to the east of us – Louisiana, Mississippi, Alabama, Arkansas and Missouri – where prevalence is normally lower." Caused by a protozoan (Tritrichomonas foetus), trich is a protozoal disease transmitted only by sexual contact. With no visible signs, it causes abortion and leaves cows temporarily infertile. It's difficult to spot and can spread through a herd rapidly during breeding season.
Herds that become infected with trich usually see a 20-30 percent drop (and in some cases more) in pregnancy rates, which can be economically devastating to a cow herd. This drop in pregnancy rates usually occurs around 90 days of gestation; this is after the cow recognizes pregnancy, so she may not begin to cycle for 6-9 weeks after losing the pregnancy. Further, it takes the uterus a while to heal enough to support pregnancy, so as much as 120 days of a production year may be lost. 
If you are able to get the affected cows rebred, calves will be born much later than the rest of the herd. And, factoring in an average weight gain of 1.5 to 2 pounds per day, the calf will be 120-150 pounds lighter than the rest of the calf crop. At today's prices, producers will take a significant loss.
"The less time we have cows cycling in the herd, the less chance we have for transmission of trich, because it is transmitted through breeding," Dr. Devin adds. "Having those cows in adequate body condition (5 to 5.5) to breed rapidly and having a good herd health program in place to minimize the risk of other reproductive diseases are vital parts of a trich control program and are good defenses against this disease."
Minimizing the risk of trich
Trichomoniasis is getting more recognition by states, and more regulations are being developed to try and minimize the disease risk. Because this is a disease that goes with cattle movement, several states are monitoring the bulls that cross their borders. "Most states where trich has been diagnosed have importation regulations now," Dr. Devin says. "They require testing for bulls moving into the states."
There are no testing regulations for females, but Dr. Devin advises producers buying cows, especially bred cows, to know the herd status. And, if possible, buy cows that are more than 120 days along in gestation.
"Most abortions or lost pregnancies from trich occur around 90 days of gestation," Dr. Devin says. "So, if you purchase cows at less than 120 days of gestation, they could be infected with trich, lose that pregnancy and expose your herd through exposure to a bull."
Putting a trich prevention and control protocol in place is imperative to stop the spread of this disease. If trich is found in your area, Dr. Devin recommends watching your cow herd closely for cows that should have been bred returning to estrus. Check your fences to make sure they are secure and that neighboring bulls aren't visiting your cows. Preg-check your cows, monitor pregnancy rates and test your bulls for trich.
"Maintain surveillance for trich in your herd by testing bulls at the end of breeding season," Dr. Devin says.  "Stay in contact with your herd veterinarian and your neighbors to keep informed of any trich in your 'neighborhood'."
Importance of vaccination
If your cow herd is facing the threat of trich, if the disease has been found in your area, or if there is an influx of cows from outside herds, Dr. Devin strongly recommends vaccination. But, he cautions that a vaccine like TrichGuard® must be used according to label directions to be most effective.
"The first dose of the vaccination should be given seven to eight weeks prebreeding, and the second dose three to four weeks later, followed by breeding four weeks after the second vaccination," Dr. Devin says. "It is very important to get that vaccination in pre-breeding, especially in an infected herd situation."
For more information, contact your herd veterinarian or Boehringer Ingelheim Vetmedica, Inc. representative, or visit www.bi-vetmedica.com/TrichGuard.  For the latest on cattle health and product information, visit BIVI Prevention Works on Facebook.
You might also like:
Protecting Your Herd From Disease
Expanding The Cow Herd Can Bring In Problems
Sound Herd Health Impacts The Bottom Line
Are You At Risk For Trich? A Trichomoniasis Self-Assessment
Subscribe to Our Newsletters
BEEF Magazine is the source for beef production, management and market news.
You May Also Like
---
Current Conditions for
New York, NY
See Detailed Weather Report
Enter a zip code to see the weather conditions for a different location.
Aug 27 - Aug 29, 2024
Farm Progress Show annually hosts more than 600 exhibitors displaying new farm equipment, tractors, combines and farm implements; seed and crop protection products; and many additional farm supplies and services.
LEARN MORE