Hidden parasite can lead to death in cattle
Hidden parasite can lead to death in cattle
Prepare for a blood parasite that can cause anaplasmosis in your cattle herd.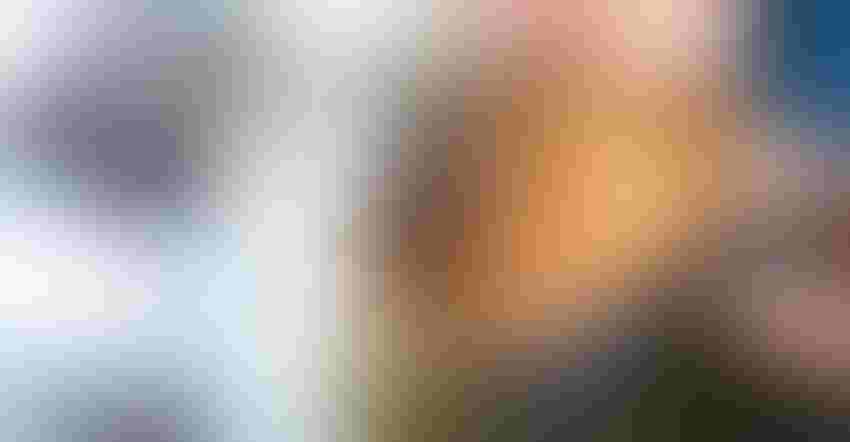 CLOSER LOOK: Cattle producers need to treat their herds for ticks to curb the spread of anaplasmosis.
BelindaPretorius/Getty Images
Farmers are heading into the time of year where a unique parasite is ready to attack their cattle.
Late summer and early fall are an active time for the blood parasite Anaplasma. A. marginale, which causes anaplasmosis in cattle. The organism attacks the red blood cells, infecting the cattle.
That infection causes an immune response, destroys red blood cells and leads to anemia in cattle, says Patrick Davis, MU Extension livestock field specialist. He says it can cause calf abortions, decreased weight gain, bull infertility and, ultimately, animal death.
Know the signs of anaplasmosis
Often, the first sign of the disease is dead adult cows or bulls, as it typically affects cattle older than age 2.
According to Texas A&M veterinarian Guy Sheppard, cattle producers should look for these signs in infected animals:
In other cases, farmers also may notice cattle who have severe difficulty breathing and may be extremely aggressive. Sheppard notes that death and abortion also have been associated with some outbreaks of anaplasmosis.
Davis says cattle producers need to manage operations to reduce the incidence of anaplasmosis.
Reduce the spread
Once in a cattle herd, anaplasmosis is hard to remedy.
Anaplasmosis is a bacterial pathogen that lives within the red blood cells of cattle and is spread by Dermacentor species ticks. Farmers may know them by other names such as the American dog tick and the Rocky Mountain wood tick.
To lower the cattle herd incidence of anaplasmosis, Davis urges cattle producers to reduce modes of transmission by attacking the ticks and flies spreading it. He suggests using back rubbers, dust bags, insecticide tags or strips, insecticide sprays, and oral larvicides.
If anaplasmosis is a problem in your cattle operation, Davis says to consult with your veterinarian to develop other strategies or treatment options. For instance, feeding chlortetracycline during fly and tick season is helpful in controlling herd anaplasmosis. However, this strategy requires veterinary approval in the form of a veterinary feed directive.
Davis urges cattle producers to use this feeding strategy, as well as other veterinary suggestions on cattle vaccination and processing equipment to reduce cattle herd anaplasmosis. However, be careful when vaccinating the entire herd as anaplasmosis can be transmitted through needles.
Anaplasmosis negatively affects cattle operation performance and profitability, Davis adds. Cattle producers can reach out to their local MU Extension livestock field specialist for more information on anaplasmosis.
Subscribe to Our Newsletters
BEEF Magazine is the source for beef production, management and market news.
You May Also Like
---