Modernizing animal disease traceability will continue
Modernizing animal disease traceability will continue
While a lawsuit to stop the use of RFID tags to trace cattle is in play, animal disease traceability is far from dead.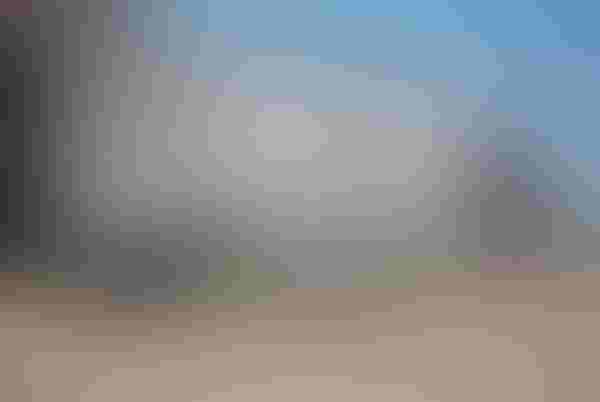 USDA's Animal and Plant Health Inspection Service (APHIS) sent a ripple of concern through the beef business when the agency announced it would pause its efforts to modernize animal disease traceability by mandating RFID ear tags for cattle. While the agency didn't say so, it's generally believed that the move came in response to a R-CALF lawsuit filed against the effort.
APHIS and state veterinarians have asked for some kind of system to replace paper records, file cabinets and cardboard file boxes; a system to modernize response time for tracking diseased animals from days and weeks to minutes or hours. USDA obviously thought a guidance approach might work, might speed up the interminably slow pace of bureaucracy.
Beyond the disease traceability question, there are other considerations, like being able to pinpoint animals' locations and exposures and being able to release sometimes hundreds of animals more quickly than paper trails will allow.
In its news release announcing the lawsuit against APHIS, R-CALF detailed its issues with the RFID requirement. The group complained about the cost of RFID tags and readers. But USDA had provided for cost sharing on RFID tags and with veterinarians and markets for readers.
R-CALF also complained about "costly" computers and software. But the software is likely to be provided free and very few ranches have no computers these days. They also complained about "expensive" cattle handling equipment "not currently in use on many ranches." So, R-CALF members don't have squeeze chutes?
Current federal animal disease traceability (ADT) regulations apply mainly to interstate travel of animals over 18 months of age. The proposed RFID requirement would only enhance, not expand, the current requirements. Thus, the proposed RFID requirement would only apply to intact animals over 18 months of age. The class of animals most R-CALF members produce—calves and steers—would not be affected.
This stuff must be intended for the consumption of D.C. denizens who know nothing about the cattle business.
However, the attention by R-CALF's lawsuit, given the guidance sheet requiring a shift to RFID electronic tags by 2023, happened to cross paths with a couple of President Trump's new October Executive Orders, attempting to tamp down on guidance approaches by federal agencies. These were likely aimed at the kind of executive order and memo techniques that President Obama used at EPA and Interior and Energy to further his big government and environmental aims. But it appears to have caught USDA in its net. There is also some question about USDA's authority under a law passed in 2013 to add a new identification method to the system.
Most of R-CALF's legal complaints center on USDA not going through the long rulemaking process of a Preliminary Rule, Proposed Rule and Final Rule, with comment periods allowed in between steps to give affected citizens the opportunity to express their opinions. But that takes time—a lot of time. APHIS was attempting to respond to the cattlemen's and veterinary groups that have studied the issue and asked the agency to do something before a major crisis hits.
Among its actions to pause its forward motion on adopting RFID technology, APHIS removed its guidance fact sheet on the issue from its website. R-CALF has made a big deal about that, but Mike Beam, Kansas secretary of agriculture, pointed out that USDA-APHIS pulling the guidance down "does not alter the necessity for an expanded cattle disease traceability system that helps sustain and grow domestic and international markets."
Beam brings up a good point. International customers are leaning more and more toward requiring a traceability system like other countries have. That pressure will continue and must be addressed.
In short, no one we've talked to from other organizations expect this turn of events to stop the efforts to modernize the U.S. animal disease traceability system.
Kansas has been running a "Cattle Trace" pilot program for several years to test and refine an "industry-driven, secure traceability program" tracking animals through multiple locations, at the speed of commerce. That program will continue and will add valuable information to how the beef business can develop an animal disease traceability system that works for everyone.
Here's a question to ponder: In the absence of an animal disease traceability system that works for everyone, which groups would criticize USDA the loudest should a foreign animal disease hit the U.S. and shut down the beef business?
So, it looks like R-CALF's lawsuit may slow up the process of modernizing our animal disease traceability system. But going through the bureaucratic procedure may, ironically, not be any slower than the 2023 target USDA had originally selected. 
Steve Dittmer is a longtime beef industry commentator and executive vice president of the Agribusiness Freedom Foundation.
Subscribe to Our Newsletters
BEEF Magazine is the source for beef production, management and market news.
You May Also Like
---