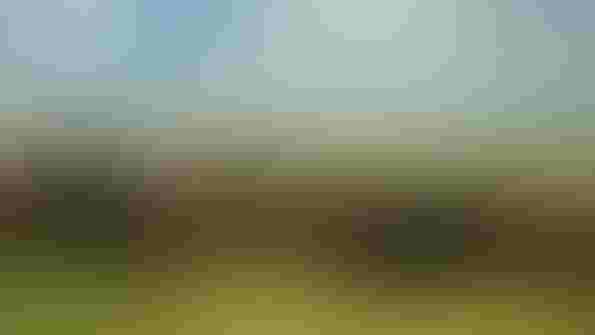 Antiparasitic resistance—the genetic ability of parasites to survive the effects of an antiparasitic drug that was previously effective—continues to grow in U.S. cattle.1
"We have little knowledge about the true extent of the problem," said Dr. Ray Kaplan, DVM, PhD, University of Georgia College of Veterinary Medicine. "However, based on my own experience testing operations and discussing with colleagues around the country, resistance in some species of parasites is a real problem and quite widespread."
Several factors contribute to antiparasitic resistance.1
"To help preserve the options we have, it's important to use parasite control products according to label, and to avoid under- or over-dosing them," said Dr. Doug Ensley, DVM, Professional Services Veterinarian with Boehringer Ingelheim Vetmedica, Inc. (BIVI), maker of Cydectin®.
The following good pasture management practices can also help fight resistance.
Managing "refugia" is a relatively new approach to tackling the issue, Kaplan said, and many producers may not understand it or be aware of its benefits. Refugia is the concept of leaving some internal parasites unexposed to a dewormer, essentially giving them refuge, and thereby reducing the drug-resistance selection pressure caused by the dewormer. It can help slow down the development of resistance.
Successful implementation of refugia may include:
"For the selective non-treatment strategy to work, it's critical that for the 90 percent you are deworming, the drug you use is highly effective," Kaplan cautioned.
Although managing refugia has not been tested with cattle parasites, Kaplan said numerous studies in sheep are convincing. "Maintaining refugia in a parasite management system can diminish the rate at which resistance develops, without sacrificing significant productivity." 2
Consider refugia and work with your veterinarian to determine your herd's parasite load and develop a parasite control program for your operation. Also think about the advantages of available tests—a coproculture (technique of allowing parasite eggs to hatch and identify species of parasite involved) to identify which species you're fighting, and a fecal egg count reduction to help determine how successful your program really is.
Dewormer dilemma
The benefits of deworming your cattle are well known: increased weight gains and breeding efficiency, reduced pasture contamination, improved immune status and more.1 But it's not as easy to know which deworming product to use.
"To reap these benefits and reduce the risk of resistance, it's critical to use the most effective product at the most strategic times," said BIVI's Ensley. He recommends reviewing the following questions with your veterinarian. The answers will help you find the right parasite control product for your operation.
1 Antiparasitic resistance in cattle and small ruminants in the United States: How to detect it and what to do about it. FDA public meeting on antiparasitic drug use and resistance in ruminants and equines. Federal Drug Administration's Center for Veterinary Medicine. 
2 Busin V, Kenyon F, Laing N, Denwood MJ, McBean D, Sargison ND, Ellis K. Addressing sustainable sheep farming: Application of a targeted selective treatment approach for anthelmintic use on a commercial farm. Small Ruminant Research 2013;110:100-103. 
SAFETY INFORMATION
CYDECTIN INJECTABLE: Do not treat cattle within 21 days of slaughter. Do not use in female dairy cattle of breeding age, veal calves or calves less than 8 weeks of age.
CYDECTIN POUR-ON: When used according to label, there is no slaughter withdrawal or milk discard time required. Do not use in veal calves.
 You might also like:
Do small cows make more money?
13 utility tractors that will boost efficiency
How to get more value from your cull cows
Subscribe to Our Newsletters
BEEF Magazine is the source for beef production, management and market news.
You May Also Like
---
Current Conditions for
New York, NY
See Detailed Weather Report
Enter a zip code to see the weather conditions for a different location.
Aug 27 - Aug 29, 2024
Farm Progress Show annually hosts more than 600 exhibitors displaying new farm equipment, tractors, combines and farm implements; seed and crop protection products; and many additional farm supplies and services.
LEARN MORE