Trending Headlines: MCOOL, USDA disease surveillance & sustainability
Trending Headlines: MCOOL, USDA disease surveillance & sustainability
Discover what NCBA, R-CALF USA, Biden, Congress, Bezos, Gates and others are up to this week that impacts the beef cattle business for better or for worse.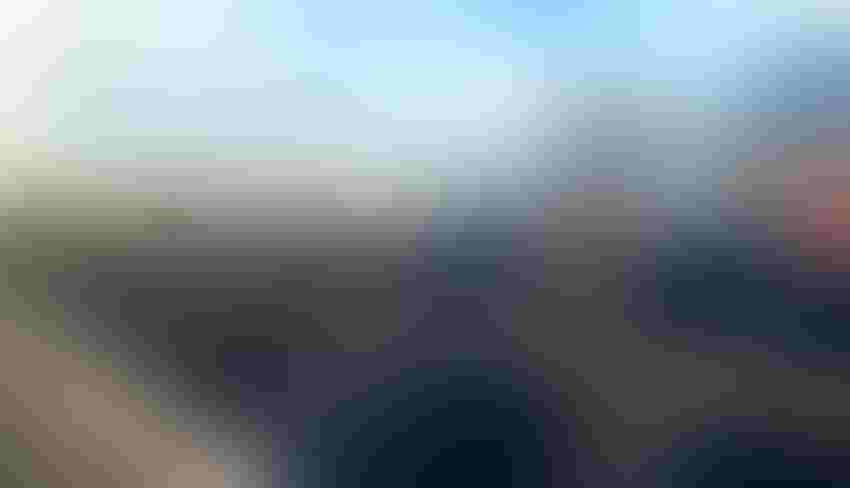 This week, I had the chance to travel to Medora, N.D., where I spoke to an incredible group at the Nutra Lix dealer meeting.
My presentation focused on how food security is national security, and how environmental extremists, animal rights activists, politicians, celebrities and corporations have a target on the back of every beef producer and consumer.
We discussed that there is no greater mission than to bring consumers on our side of the discussion, to create allies who will fight alongside us to maintain freedom of choice at the dinner table, and that we can no longer simply count on our trade associations and lobbyists to do the fighting for us. It's time for us to step into the arena, to stand up, to speak out, and to fight for our legacies, our cattle ranches, and our ability to have access to safe, affordable beef for generations to come.
This week's Trending Headlines give us a lot to chew on in this regard. I won't tell you how or what to think on each of these stories I've rounded up, but I will say that they do begin to paint a picture of the changing dynamics in our industry — for better or for worse — and we must start connecting the dots and determining what is best for our own families and operations and then go out and advocate for exactly that.
We must become solution makers in a world full of problems. We must focus on becoming price makers not price takers in a system that seems to be stacked against us. And we must become world changers by focusing our talents, time, and treasures on our communities, our families, our businesses, and our consumers. We all have the ability to pitch in and be a part of building this beef industry and this country to be one we are proud of. Are you ready to step up and get involved?
1. FOX Business VIDEO: "NCBA CEO on setting new climate goals"
Colin Woodall, the chief executive officer of the National Cattlemen's Beef Association, explains the goal of being climate neutral by 2040, noting that 'we're taking this extremely seriously.'
2. "Senator Round support Mandatory Country-of-Origin Labeling at R-CALF convention" by KOTA TV
"It would give a degree of confidence to the consumer that this really is high-quality beef, and they know where it comes from," Rounds said. "Furthermore, it would help our producers because there's a reason why people are buying a product with a 'product of the USA' sticker on it because they think there's a value there."
3. "Meat wars: Why Biden wants to break up the powerful U.S. beef industry" by Sarah Mock for The Guardian
"Both the planet and US politics have heated up in tandem over recent decades, but few sectors have stewed in controversy quite like America's beef industry. Four super-powered meatpackers control , more than 80% of the US beef market, an extraordinary concentration of market power that the Biden administration is not happy about.
A recent executive action signed by the president aims to increase competition in the beef industry, with the White House noting that, over the past five years, "farmers' share of the price of beef sales has dropped by more than a quarter – from 51.5% to 37.3% – while the price of beef has risen."
4. USDA press release — "USDA announces proposed framework for advancing surveillance for SARS-CoV-2 and other emerging zoonotic diseases through American Rescue Plan"
"Up to 75% of emerging infectious diseases in humans can also impact the health of animals—we've seen this link firsthand with COVID-19," said USDA Secretary Tom Vilsack. "Thanks to the American Rescue Plan, we have a unique opportunity to improve our understanding of disease susceptibility and transmission and build a comprehensive, data-driven system that promotes collaboration among the many experts working to protect the health of livestock, wildlife, people and pets. These meaningful changes will pay long-term dividends for the entire One Health community, as we all work together to achieve the best outcomes for people, animals and plants in a shared environment."
5. "Bezos, Gates back fake meat and dairy made from fungus as next big alternative protein" by Bob Woods for CNBC
"As consumers become increasingly comfortable eating faux-meat burgers that look, cook and taste like the real thing, a food-tech start-up backed by Jeff Bezos and Bill Gates is using fungus as the primary ingredient to create alt-meat foods.
"Nature's Fynd, based in Chicago, has raised $158 million in funding from investors including Bezos, Gates, and Al Gore. The company's meatless breakfast patties and dairy-free cream cheese are scheduled to hit grocers' shelves later this year, with other meatless products including burgers, chicken-less nuggets and yogurt in development."
6. "Should Americans be worried about inflation right now?" from the Kellogg Insight
According to the article, "Inflation actually comes in two fashions. One is outright inflation: say, this Christmas a basket of gifts now costs $200 instead of $50. But another form of inflation is exchange rate depreciation—where the value of the dollar depreciates against a basket of major foreign currencies.
The opinions of Amanda Radke are not necessarily those of beefmagazine.com or Farm Progress.
Subscribe to Our Newsletters
BEEF Magazine is the source for beef production, management and market news.
You May Also Like
---