BOLT software brings more reliability to EPDs
BOLT software brings more reliability to EPDs
The accuracy of genetic prediction took a big leap forward when genomically enhanced EPDs became available. Now, with new technology, prediction accuracy may get honed to an even finer edge.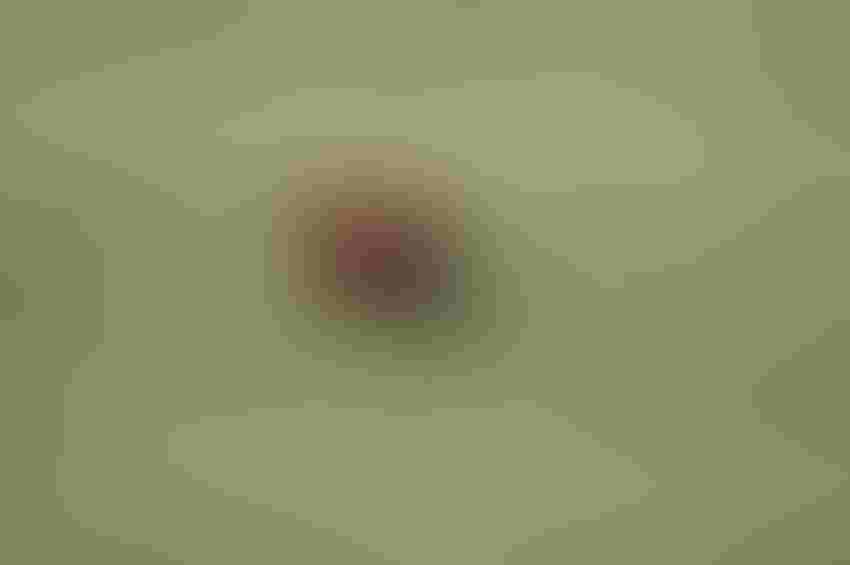 Less risk in genetic selection via higher-accuracy expected progeny differences (EPDs).
That's the bottom line promise of BOLT, new software adopted by International Genetic Solutions (IGS) to conduct its National Cattle Evaluation (NCE).
IGS is the unique collaboration of 12 breed associations in the U.S. and Canada to conduct a common, multi-breed NCE with a combined database representing almost 17 million animals.
Many at the recent annual meeting of the Beef Improvement Federation heralded BOLT as a revolutionary step in NCE.
"It's a game-changer," believes Wade Shafer, executive vice president of the American Simmental Association (ASA).
True accuracy
BOLT is an acronym for Biometric Open Language Tools. Bruce Golden and Dorian Garrick — noted animal breeders familiar to those in the seedstock business — developed the new software and license its use through their company, Theta Solutions LLC.
Increased prediction accuracy with BOLT comes through the software's ability to directly incorporate genomic data into the EPD calculation.
"Until now, we've had to incorporate DNA information through a post-evaluation blending process that combines the independent genomic data and traditional EPD into one published EPD value," says Larry Keenan, director of breed improvement for the Red Angus Association of America (RAAA). "BOLT gives us the capability to incorporate genomic information directly into EPDs."
Even though systems before BOLT meant DNA data were blended post-evaluation, its inclusion in recent years significantly increased the EPD accuracy for young animals. "This absolutely will allow us to maximize use of information in the database for pedigree, phenotypic and genotypic data," Keenan says.
"There is so much information, but because of the limitation of the models and technology that have been available to us previously, we couldn't squeeze out all of the value from that information. We'll be able to get more out of it with BOLT," he says.
Another powerful feature is BOLT's capacity to calculate actual (true) accuracy, says Shafer.
"Prior to BOLT, the calculation of accuracy in NCE has been limited to what has been dubbed 'approximation methods,' " Shafer says. "These methods take an indirect approach to the calculation of accuracy and routinely result in estimates of accuracy that can be quite different than an animal's actual accuracy."
Because BOLT can calculate accuracy directly, it is capable of producing true accuracy. "Prior to BOLT, it was thought that the calculation of true accuracy was not feasible on large databases due to the computational requirements being untenable," Shafer says.
Keep in mind that EPDs are already the gold standard of genetic prediction. Given available technology, they're as reliable as possible.
Increased precision
The massive size of the IGS database also lends itself to increased prediction accuracy.
"Accuracy is critical to making genetic progress," Shafer emphasizes. "There are almost 17 million animals in the IGS database. The accuracy of prediction generally increases with the volume of data."
Depending on your leanings, a multi-breed NCE also offers sturdier predictions than a single-breed analysis.
Think of it like this — a registered Red Angus bull has an EPD within that breed, built upon the pedigree, phenotypic data, and now, genotypic data — submitted to that breed's database. But the bull may also sire or be a relative to lots of other cattle accounted for in other breed databases. Being able to account for more progeny and relatives across more of the cattle population makes for a more accurate snapshot of the bull's genetic potential.
ASA began working with Cornell University in 1995, funding research and development for multi-breed NCE. Unlike in the traditional model, where universities developed NCE models and performed NCE for breed association clients, ASA shared the development costs and ownership.
At the time, Simmental breeders — like those of other Continental breeds — were primarily focused on breeding up cattle to purebred levels.
"We had lots of halfblood, three-quarter-blood and seven-eighths-blood Simmental, but we were using a single-breed model for genetic evaluation," Shafer explains. A single-breed model couldn't fully account for breed differences or heterosis.
These days, of course, another advantage of multi-breed analysis is that hybrid and composite seedstock are commonplace.
What you can expect
"From what we have seen thus far, it appears BOLT has the capacity to improve the accuracy of prediction well beyond any currently existing technology," Shafer says. "As is typically the case with new genetic evaluation technology, the biggest gains will be on younger, lower-accuracy animals — which, fortuitously, is the vast majority of animals being considered as breeding stock."
When IGS begins conducting its NCE with BOLT, seedstock producers will likely see some reranking of bulls, which always causes discomfort. The EPD accuracies for some bulls will likely decline, too. Rather than an indication that the new method is less robust, declining accuracy with the initial BOLT NCE would mean that the previous accuracy, calculated via the approximation method, was too high.
Already, EPDs can be compared directly among IGS breeds for growth and carcass traits. Ultimately, plans call for making that possible with heifer pregnancy and stayability, too.
"BOLT is a software package that is very dynamic and flexible, with the ability to accommodate most any type of statistical model," Shafer explains. "Its flexibility makes upgrading models or developing EPDs for new traits highly feasible."
BOLT is lightning-fast, too, compared to current NCE models and technology. Running the current IGS NCE without BOLT takes a couple of days. Running the NCE on the same computer with BOLT only takes a few minutes.
"The remarkable increase in speed is due to the software being written in a manner that utilizes the hardware to its fullest capacity — an approach that takes a world-class understanding of the interaction between computer programming and hardware," Shafer explains. "BOLT's dramatic speed allows for computational feats that were previously considered untenable, such as the calculation of true accuracy on a massive database."
IGS is in the process of readying its massive database for BOLT. There is no launch date, but indications are that it should be this year or the first part of next year.
 "Eventually, I believe all genetic evaluation providers, regardless of species, will go to it [BOLT] because of the power it brings to the table," Keenan says. 
IGS is a pioneering effort
International Genetic Solutions (IGS) — a collaboration of 12 breed associations in the U.S. and Canada conducting multi-breed genetic evaluation — flies in the face of traditional breed philosophy. Rather than competing against one another, these breeds came together on common ground for the benefit of all.
The IGS seeds were sown officially in 2010 when the American Simmental Association (ASA) and the Red Angus Association of America (RAAA) formalized a contractual agreement to conduct joint multi-breed National Cattle Evaluation (NCE), and to advance genetic evaluation technology.
Really, the seeds were sown years before, when RAAA was trying to drum up interest from other breeds to conduct a multi-breed National Cattle Evaluation. ASA was always at the table with them, though a couple of early attempts fizzled.
"Our two organizations share some common foundational values, including a focus on serving commercial cattle producers," explains Larry Keenan, RAAA director of breed improvement. "We shared a common focus of making sure we have reliable tools for commercial producers to use, and making sure genetic evaluation is scientifically sound."
The IGS technical committee guides the organization's efforts. It includes breeders and scientists selected by RAAA and ASA. BOLT grew from this group's initial strategic plan.
IGS collaborators include:
American Chianina Association

American Gelbvieh Association

American Maine-Anjou Association

American Shorthorn Association

American Simmental Association

Canadian Angus Association

Canadian Gelbvieh Association

Canadian Limousin Association

Canadian Shorthorn Association

Canadian Simmental Association

North American Limousin Foundation

Red Angus Association of America
You might also like:
4 facts to debunk "Meat is horrible" article
60 stunning photos that showcase ranch work ethics
Best risk strategy options for cattle producers
Does it really take six years to cover your costs on a cow? NO!
Photo Gallery: Get to know the 2016 Seedstock 100 operations
Subscribe to Our Newsletters
BEEF Magazine is the source for beef production, management and market news.
You May Also Like
---