Data Overload
Data Overload
As sale catalogs begin to appear in mailboxes across the country, cattle producers everywhere are faced with an onslaught of data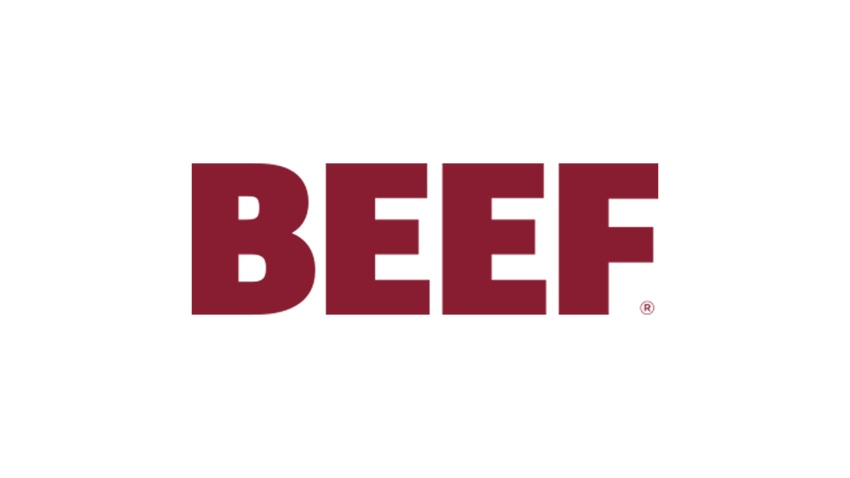 As sale catalogs begin to appear in mailboxes across the country, cattle producers everywhere are faced with an onslaught of data. It ranges from actual weights and measurements; expected progeny differences (EPDs); DNA tenderness and marbling scores; ultrasound measurements and ratios. It's no wonder producers get lost in the data.
Click here for A Summary of commercially available DNA tests for Beef cattle
To help sift through the information, five cattle producers share what's important to their operation, how genomic tools fit into the picture and how they suggest customers use the data.
Galen Fink
Alaina Mousel is a Brookings, SD-based freelance writer and former BEEF Managing Editor.
Galen Fink, Fink Beef Genetics, Randolph, KS, markets 700-900 Angus and Charolais cattle/year, and focuses on producing balanced cattle through use of high-accuracy EPDs. They run a total artificial insemination and embryo transfer program and try to use bulls with only high-accuracy EPDs.
"We prefer a bull to have 100 daughters before we use him so that the EPDs are proven," Fink says.
But what they're not placing a heavy emphasis on is genomic tools such as DNA testing for marbling or tenderness. "We've sampled a few bulls," Fink says, "but we're still half-an-arm's distance away from the technology." Why? Accuracy. Rather, Fink bases selection on a combination of EPDs, feet, udder quality, disposition and structure.
Looking through a Fink sale catalog may cause some producers grief. "We do it a little differently," he explains. "We just use EPDs, no actual data or ratios on the traits." They do, however, publish measurements for intramuscular fat, ribeye area and backfat.
His explanation when customers question the lack of actual and adjusted weights is based upon the different cooperators' herds (and environments) in which cattle are raised. "With actual data from several different places, including environment and management, the data wasn't really comparable, and we felt it was misleading our customers," Fink says.
For example, in the late 1980s, Fink put a large group of full-sibling embryos into two different herds and measured birthweight (BW) and weaning weight. There was an average of 15 lbs. difference in BW for the two groups. "It told us pretty quick about environmental differences," he says.
At first his customers thought he was crazy not to publish actual performance data, but once Fink explained that the cattle weren't being raised in one pasture, one location and one management system, it made more sense. Fink believes the use of high-accuracy sires gives even more validity to the bulls he sells.
"EPDs are nine times more accurate than actual data," he says.
Lee Leachman
Fink says the bulk of his customers are still looking at functionality. "We're not chasing extreme EPDs just to sell a high-dollar bull. We sell all over the U.S. from South Florida to northern Montana and it's still about functionality. Because, for that cattleman in Florida, the bull still has to shed off and have good feet. If they don't shed off — they'll die."
For Lee Leachman, owner of Leachman of Colorado, Wellington, CO, EPDs are the best tools available for making a bull purchase. Leachman markets about 1,000 bulls/year, which includes 600 composites, 300 Red and Black Angus and 100 Charolais. "We never look at actual measurements on a bull," Leachman says. "We want our customers to do the same, but I know they look mostly at birth."
In a price regression analysis of their sales, actual BW was a significant price driver. Oddly enough, last spring, Leachman found customers sorting bulls based on adjusted weaning weight. Though data published vary by breed, Leachman typically provides basic EPDs, $ indexes and a few other traits such as scrotal circumference and hip height.
"Genomic tools for us right now are still at a stage of interesting tools that we need to figure out how to use," Leachman says. "On a trait I already have an EPD for, such as BW or carcass, genomic tools haven't been valuable because the EPDs are more valuable. DNA measures a bunch of traits we don't measure well, such as tenderness. It will help inform us where we lack data."
DNA is making progress, though, and he's looking forward to the high-density panel to add value to the genomic tool equation. "We're very excited about applying genomic tools, but until now, they haven't had a commercial impact," he says.
Leachman advises his customers to utilize EPD indexes that take into account various traits and place a monetary value on those traits. He'll then recommend an index each customer should consider based on their production goals, such as selling calves at weaning or keeping replacement heifers. Then the customer determines if the bull will be used on heifers or cows.
For example, Leachman's weaning profit index measures cowsize, fertility, calving ease and preweaning growth. "If a customer uses trait- by-trait thresholds for these factors, there's far less progress on the bottom line than by looking at indexes," Leachman says. He stresses the importance of EPDs and index ranking, but warns, "be careful finding an index that's right for you."
When asked what his customers want, Leachman says they're making decisions based on tangible traits rather than on DNA or tenderness. The first is no grief — in other words, lack of calving difficulty. Next, customers want to build a sustainable cowherd, a definition that differs for everyone. "Our customers, after that, select on profit," Leachman says.
Leachman reiterates that too many cattle producers want to evaluate cattle based on actual and adjusted weights. They fail to realize that cattle can be managed to attain a specific weight. For example, if someone produces a bull with a 1,000-lb. weaning weight, a producer could take those genetics home and never attain that mark because the weight was just put on through extra feed, not genetics.
Brent Thiel
"Many customers are fooled by good management into thinking that it will produce the same results in their herd," Leachman says. He remembers his father Jim saying, "'You can only inherit our genetics — not our management.'"
Brent Thiel, Lindskov-Thiel Ranch, markets 200 Charolais and Angus bulls each year off the ranch near Isabel, SD. Thiel and his wife Nancy, along with partners Les and Marcia Lindskov, have always focused on calving ease.
The Lindskovs' large commercial Angus cowherd is exposed to Charolais bulls and calve unassisted in rugged range country. "I'm a big believer in EPDs," Thiel says, "especially when they're accurate and proven." Aside from calving ease, Thiel selects cattle that have eye appeal and carcass merit. "We aren't just sorting cattle on paper," he says.
When it comes to genomic tools, Thiel isn't convinced they're meaningful for his operation — yet. Some of their herd bulls at AI studs have been tested, but so far DNA diagnostics remain a marketing tool for him.
He's putting his emphasis on EPDs. He's watched the Charolais breed go from estimated breeding values to EPDs in the past 20 years and says it's helped identify true calving-ease bulls and growth. "It's had a significant impact for commercial and purebred breeders," he says.
Customers of the Lindskov-Thiel Ranch receive a wide range of data, including actual and adjusted weights, EPDs, average daily gain, ultrasound measurements and ratios.
"We have a very progressive commercial buying crowd as customers and they have very specific traits they're looking at," he says.
Ben Spitzer
Most customers coming to Lindskov-Thiel Ranch are looking for a package program and multi-traits. Still, up to 10% of the Charolais bulls they sell will be turned out on virgin Angus and Red Angus heifers and deemed extreme calving-ease bulls. "Our biggest goal is for customers to trust us, and our program," Thiel says.
Ben Spitzer, manager of Salacoa Valley Farms, sells about 300 Brangus, Angus and Ultraback bulls/year from Fairmount, GA, in addition to their bull customers' registered and commercial females. Currently the International Brangus Breeders Association publishes EPDs for standard growth traits (BW, weaning weight yearling weight), milk and total maternal and carcass traits. Other EPDs, such as calving ease and heifer pregnancy are in the works.
But when it comes to DNA tools, Spitzer hesitates. "At this point, it's a really cool idea, but I'm not sure we as an industry know how to use it. The only useful, practical system is where we will eventually see it incorporated into EPDs to add accuracy," Spitzer says, pointing out that the Beef Improvement Federation agrees. He's impressed with the American Angus Association for its attempts at incorporating genomic tools into EPD calculation and believes this is a trend that will continue across beef breeds.
Salacoa Valley Farms only DNA-tests cattle making a major impact on their herd (donor cattle and sires) and uses it as a benchmark. They don't DNA-test any bulls they sell, or make genetic-selection decisions based on genomic tools. That being said, Spitzer considers the new 50K chip a huge step forward because it will start to analyze a larger portion of the genome rather than just small snippets.
At this point, Spitzer will rely on EPDs and not genomic tools, until genomic-enhanced EPDs become available. He currently publishes a wide variety of information on each animal selling. For bulls, this includes results from gain tests, ultrasound scans for carcass data, standard EPDs, percentile rank for EPDs, weights and measurements.
"We really emphasize the power of EPDs and their predictability to our customers," Spitzer says. They publish adjusted data and ratios for two reasons: if they don't someone will want it, and more importantly, to show they're serious about collecting all the correct data and reporting it for use in the genetic evaluation.
They also publish dams' production records and ratios for each trait measured. "We began doing this because it proves the production and longevity of our females and how many calves they have had per year of age," Spitzer says.
Customers look for calving ease here, too. Calving-ease bulls, identified by being less than the breed average for BW EPD, and 79-lbs.-or-less actual BW, are typically flagged as such in their catalogs and bring $500-$800 more than their contemporaries.
Art Brownlee
"First they need a live calf," Spitzer says, "then growth traits. Cattle are still sold by the pound."
For Art Brownlee, JHL Ranch, Ashby, NE, DNA technology has a specific purpose: parentage. The ranch utilizes multi-bull breeding pastures for its commercial Braunvieh/Angus 1,000-head cowherd.
Why does it matter who sires their calves? Simple — to determine which bulls are building their program, and which aren't. It becomes even more important for the Brownlees, who focus on producing high-quality beef. They take cattle to the rail and evaluate their performance there and in making replacement heifers in order to make breeding decisions that will improve their cowherd and calf crops.
"For instance, in harvest data, we'll look at the bottom and top 1-2% to see which bull is impactful — and which isn't," Brownlee says.
He believes just about any positive or negative trait can be identified this way. For example, he had a group of calves with coarse disposition. He collected DNA samples on those calves to pinpoint the sires responsible for the attitude.
"It's amazing how often the search narrows it down to 1-2 bulls," he says.
Still, Brownlee says that 10-17% of the time DNA tests catch him by surprise. That's why he believes DNA parentage has greater implications for seedstock producers.
"From various industry representatives its very possible that 1 in 10 or 1 in 12 animals have something wrong in their pedigrees. If this technology was being used at the seedstock level, we'd know exactly who's being bred to whom and possibly have more accurate breeding programs and EPDs."
Aside from parentage tests, Brownlee is anxiously awaiting fledgling DNA technology to take flight. He's discouraged when he looks at a set of bulls whose molecular value predictions for marbling don't correlate with actual ultrasound data, which recently happened.
"We won't throw that information away, but we won't pay for it," Brownlee says. Instead, he looks at three pieces of information for a bull purchase. The first is that bull's own actual measurement for a trait, such as marbling. "Can he himself marble? If not, I'm less sure that he can carry marbling on to his calves," Brownlee says.
The second is the EPD: what is his probable genetic potential to marble? Lastly, he considers the MVP, if available. "Where will he go based on that value?" he wonders. "If the MVP isn't positive at this point, it's not a huge ding against him. Remember, we are attempting to balance a huge number of indicators and traits."
But what has Brownlee even more curious is what's not being measured by these trait tests and how that impacts the animal. He references a Washington State University study that examined the calpastatin gene (related to tenderness) in dairy cattle. The researchers found that the presence of calpastatin has a positive influence on tenderness, but with it also comes less longevity and fertility.
"If the time and money are spent on DNA technology, it needs to look at the entire picture, including health, fertility and longevity," Brownlee says.
Table 1. Summary of commercially available DNA tests for beef cattle (Complied by Alaina Mousel)
Production Trait Tests
DNA technology and its progression is an area Brownlee treads lightly because he doesn't want to squelch the time and money being invested. He's incredibly anxious for the technology to continue to develop. "DNA technology is going to be a very important part of our industry and business," he says.
Company
Test name
Trait
Company-sponsored external validation study
Date of validation
NBCEC* validation requested
NBCEC* Summary Statement. For a more complete summary of each test, visit the NBCEC* website at:

Complex traits (quantitative or multigenic)

The IGENITY profile was found to be significantly associated with marbling score, back fat thickness, quality grade, ribeye area, and yield grade carcass traits and average daily gain in a commercial predominately Bos taurus sample population of 1,364 animals. This test was not evaluated on a Bos indicus-influenced or purebred Bos indicus population.

Quality grade (% ≥ Choice)

Roslin Institute, Beef CRC (Australia)

Residual feed intake (RFI)
(for Bos indicus influenced cattle)

The IGENITY feed-efficiency MBVs were found to be significantly and positively associated with daily feed intake (DFI) and residual feed efficiency (RFI) in a pooled population of ~1,270 tropically adapted Bos indicus-influenced cattle. No significant associations of the feed efficiency (Indicus) MBVs with either trait were found in a purebred Brahman cattle population of ~750 cattle.

Dry matter intake (DMI)
(for Bos indicus influenced cattle)

Residual feed intake (RFI)
(for Bos taurus cattle)

The IGENITY TAURUS feed efficiency MBVs were inconsistently associated with residual feed intake in the validation populations. In two populations there was a significant positive association of the MBV with the trait, but in the remaining four populations there was no significant effect and in both Angus populations the estimated association was negative, meaning that the results may be associated in the opposite direction.

GeneSTAR® Feed Efficiency MVP

The GeneSTAR feed-efficiency MVP was found to be significantly and positively associated with residual feed intake (RFI) in a North American population of 671 Bos taurus cattle. No significant association was found between this MVP and feed efficiency in a North American population of 395 Bos indicus-influenced cattle.

There was no significant association of this test with the trait of Marbling Score in any of the validation populations. However, the GeneSTAR Marbling MVP was found to be significantly associated with percent intramuscular fat (%IMF) in a Bos indicus-influenced, and one of two Bos taurus populations. Additionally this test was found to be significantly associated with the quality grade (% choice or better) in the Bos indicus-influenced population of 394 animals, but not a Bos taurus validation population.

The GeneSTAR Tenderness MVP was found to be significantly associated with a decrease in Warner-Bratzler shear force (WBSF) measurements (i.e. increased tenderness) at 14-day postmortem in two Bos taurus sample populations. Additionally this test was found to be significantly associated with a decrease in Warner-Bratzler shear force measurements at 1-day postmortem, but not 14-day postmortem, in a Bos indicus-influenced population of 390 animals.

Calving ease direct (CED)

Calving ease maternal (CEM)

$MVPFL (feedlot & carcass)

IGENITY profile for Angus

Fat thickness for angus cattle

M. D. MacNeil, Personal communication

Marbling score for angus cattle

M. D. MacNeil et al., J. Animal Sci. 20091

Ribeye area for Angus cattle

M. D. MacNeil, Personal communication

Carcass weight for Angus cattle

M. D. MacNeil, Personal communication

Tenderness for Angus cattle

Residual feed intake (RFI) for Angus cattle

Average daily gain (AGD) for Angus cattle

Percent choice for Angus cattle

Yield grade for Angus cattle

Heifer pregnancy rate for Angus cattle

Stayability for Angus cattle

Docility for Angus cattle

Yearling weight for Angus cattle

Marbling score and quality grade

Yes - w/Cargill and feedlots

Yes - w/Cargill and feedlots

Yes - w/Cargill and feedlots

Yes - w/Cargill and feedlots

Yes - w/Cargill and feedlots

Yes - w/Cargill and feedlots
1M. D., MacNeil, J. D. Nkrumah, B.W. Woodward and S. L. Northcutt. 2009. Genetic evaluation of Angus cattle for carcass marbling using ultrasound and genomic indicators. Journal of Animal Science. In press.
*National Beef Cattle Evaluation Consortium (NBCEC)
Subscribe to Our Newsletters
BEEF Magazine is the source for beef production, management and market news.
You May Also Like
---