Fooling Mother Nature?
Fooling Mother Nature?
Will cattlemen follow the path set down by their dairy brethren?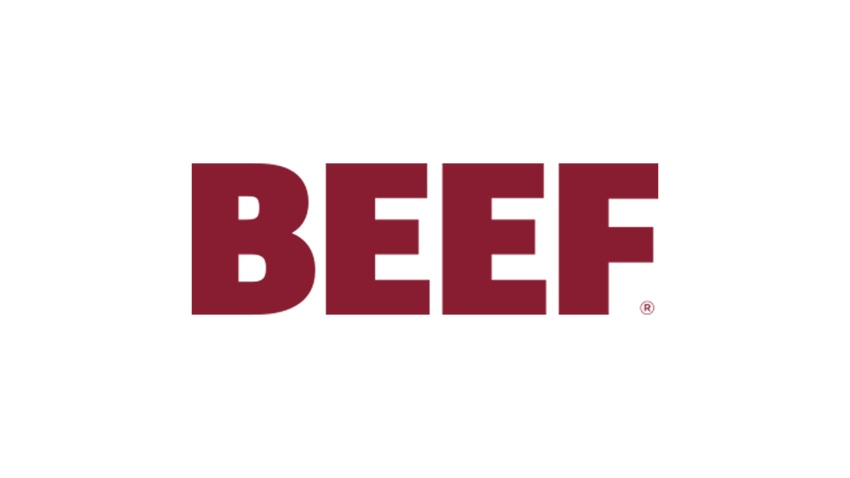 Will cattlemen follow the path set down by their dairy brethren?
For generation upon generation, dairy cattle have been selected for essentially one trait — milk production. While this effort to maximize genetics has resulted in super-producing cows, it has also shown that it's possible to approach the point where the genetic potential of an animal almost exceeds its biological potential. Those super-producing cows have reached the threshold. They're putting so much into milk production that other economically important traits — reproductive efficiency, for one — have suffered dramatically.
In their rush to take advantage of genomics, are cattlemen at risk of outrunning the nutrient availability in range or pasture environments as cattle are selected toward their biological limits?
Probably not, says Bob Weaber, University of Missouri Extension genetics specialist. "There's still a tremendous amount of genetic variation in most economically important traits in beef production, which means there is still lots of opportunity for genetic change," he says.
Cattlemen are on the cusp of refining how they use that genetic variation to breed better cattle, he says, particularly in traits like feed efficiency and reproduction. But because of the wide range of environments in which cattle are asked to be profitable, and production systems that need to emphasize several traits, cattlemen shouldn't worry about breeding out genetic variation in their herds in the foreseeable future.
It boils down to managing for optimums vs. maximums. Say you're in an area where pasture conditions tend to be variable, Weaber says. You may want to select for animals, assuming you sell at weaning time, that have exceptional weaning performance in a package that produces moderate-size replacement heifers and moderate milk production.
That's not impossible to accomplish. But it's not very easy, either. "So you use genetic predictors, EPDs for example, to really fine-tune the level of merit that's appropriate for your production environment. That's a fair bit different perspective, I think, than one where a person seeks to exploit all the genetic variation in a particular direction for a trait," Weaber says.
Adaptability, he adds, is a function of variability. "Animals that are homozygous in their genetic makeup have more variable response to environmental change than animals that have more heterozygous genetics," he says. "That's one of the reasons crossbred animals perform so well across a number of environments; they have genetic variability that allows them to adapt to those different environments."
And that's where the promise of DNA technology really shines.
Genomics opportunities
Weaber says the advent of DNA technology gives cattlemen two opportunities. One is the ability to better select for genetics in the traits that cattlemen need to match their environment. The other is to better manage genetic antagonisms.
There are two different kinds of antagonisms, he says. One arises from the same genetic material having an influence on two or more traits. So, if you select for a trait you want to enhance, it's possible you can get other traits along for the ride — weaning weight and mature size, for example.
Then there are traits that ride shotgun. "Another kind of antagonism arises from linkage, where genes that affect different traits are in close proximity on a particular chromosome and they get inherited together," Weaber says.
That happened to dairymen with the DGAT1 gene. DGAT1 is a gene associated with milk production. But it's linked in some pedigrees with an unfavorable fertility gene.
So, as dairymen used the dairy industry's equivalent to EPDs to select for increased milk yield, they drove up the occurrence of a form of DGAT1 and inadvertently increased the occurrence of the form of the nearby gene that depressed a daughter's pregnancy rate. In an effort to boost the octane in milk yield, dairy producers increased nutrient demand, and linkage helped drive them toward disastrously low reproductive performance.
Weaber says DNA technology has the potential to manage those genetic antagonisms.
"Once we have DNA markers to identify those genes and their alleles, we can identify the individuals in the population that are the outliers having the favorable forms of marked genes. They're opposite of the majority of the population that has the antagonism; genomics tools will enable us to find the ones that are positive-positive and select for those. So in some ways, it's a bigger and better opportunity for us to really start to more effectively manage those genetic antagonisms in the population. We'll continue to rely on both the emerging molecular tools and the quantitative tools to move us ahead," he says.
Speeding up
The question is, how quickly. Can DNA technology allow cattlemen to trump the biological time lag in beef production?
That's possible, Weaber says. "But I'm not sure we're at that point yet." Even accounting for recent advances in marker panel size, he says most of the marker panels on the market to date account for less than half, and in some cases, less than a fourth of the genetic variation in a given trait.
"So that leaves a lot of variation on the table, if you will. You can make much faster progress selecting on and using EPDs or genomically enhanced EPDs to move you ahead than you can with individual markers," he says.
That, however, will change. "Certainly, when a marker panel accounts for a large portion of the variation in a trait, genomically enhancing EPDs will provide significant improvements in accuracy. Producing high-accuracy EPDs for young breeding candidates via genetic testing will dramatically change the way we select cattle, shorten the generation interval and radically change the rate of progress. The key will be making progress in multiple traits important to profitability."
Here's why. Up to now, cattlemen have relied principally on EPDs for genetic improvement. "Our ability to detect outliers, or animals with unique gene combinations, is much better in large herds with large contemporary groups than it is in small herds," Weaber says.
"Well, once diagnostic tests have been developed, the DNA marker data is basically immune to herd size. So, we would be able to expand the population that we select from with higher reliability. It levels the playing field for small guys to be able to find those rare gene combinations."
Genetic marker technology also gives cattlemen a powerful tool to take their management up a notch.
"I think the opportunities for precision-management systems based on genotype have some real promise as well, particularly with post-weaning traits — animal health, growth rate, carcass performance, product quality, those sorts of things," Weaber says.
In short, the technology will allow cattlemen to better sort cattle into outcome groups. "When it's profitable and how it will all sort out remain to be seen. But I think there are certainly some opportunities there," he adds.
Subscribe to Our Newsletters
BEEF Magazine is the source for beef production, management and market news.
You May Also Like
---