Genomically Verified Feeder Cattle – It's not just about sires anymore
Genomically Verified Feeder Cattle – It's not just about sires anymore
Genetic and genomic verification programs beginning to pay off for producers with years of superior breeding decisions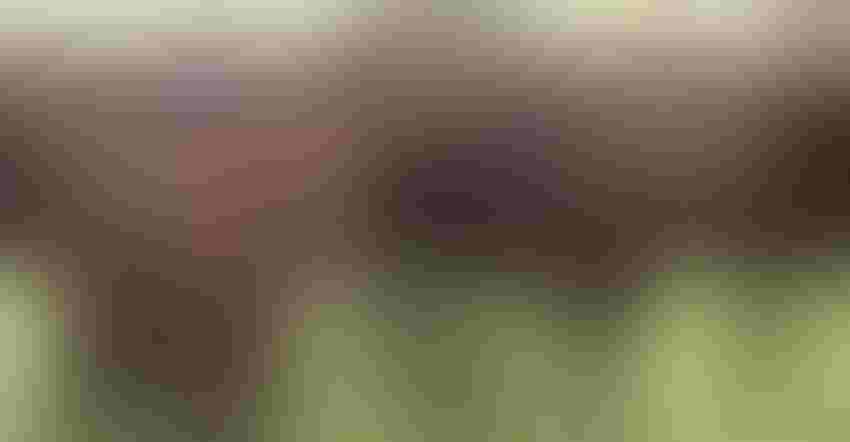 By Jamie T. Courter, Ph.D.
With summer feeder calf sales in full swing, cow calf producers are once again weighing out the pros and cons of various verification programs looking for additional revenue on their cattle. Whether using natural programs, source and age verified, or even capitalizing on superior breeding decisions through genetic verification programs, how those cattle are marketed has proven to make a difference time and time again.
The newest programs of interest seem to be related to genetic and genomic verification of cattle. The knowledge that a particular load is sired by genetically superior bulls removes a bit of risk for the buyer. Understanding that these programs often require parentage records from a multitude of years as well as the fact that there are large amounts of genetic variation among half sibling calf crops, there are now programs that verify genetic superiority of cattle using a single DNA test. Regardless of the program, buyers are at times willing to pay a premium for these cattle, understanding they should perform just as, or better, than expected.
The most recent genomic verification program to enter the marketplace is Igenity Branded. Launched as a partnership between NEOGEN and Superior Livestock in 2019, it is meant to add a secondary marketing avenue to producers currently utilizing Igenity Beef or Igenity Feeder. To qualify, producers must test at least 35% of their calf crop that qualify cattle into one of three tiers based on the Igenity Terminal or Maternal Index:
Elite: Best of the best. These calves rank genetically superior to 75% of Igenity tested cattle.

Premier: The next level. Based on an Igenity profile, these calves rank in the top 50% for genomic merit.

Choice: Entry level tier. Calves have received a verified Igenity genomic profile.
While the program is in its infancy, there is no lack of excitement and interest during this summer's sales. "We have had several feed yards inquire about more DNA tested feeders during these auctions.", says Kenny Stauffer, Director of Beef Genomic Sales at NEOGEN. "Our nations cattle feeders see the true value in having the ability to manage risk through knowing how the cattle will perform in the yard and their grid potential before they even arrive, and they're willing to pay for it."

Over the past 18 months, comparing all similar contemporary lots (over 17,000 head) marketed against Igenity Branded verified cattle, Igenity Branded has proven its ability to differentiate feeder cattle with an average premium paid exceeding $59 per head1. Choosing the correct sires combined with testing a cow herd and making the appropriate mating decisions is a great next step in risk management for an operation.
To learn more about qualifying for Igenity Branded, please visit NEOGEN.com or contact NEOGEN at [email protected].
Subscribe to Our Newsletters
BEEF Magazine is the source for beef production, management and market news.
You May Also Like
---