Good Heifer Development Is All Or Nothing
Good Heifer Development Is All Or Nothing
When developing replacement heifers, no single management tactic is more important than any other – you have to cover all the bases.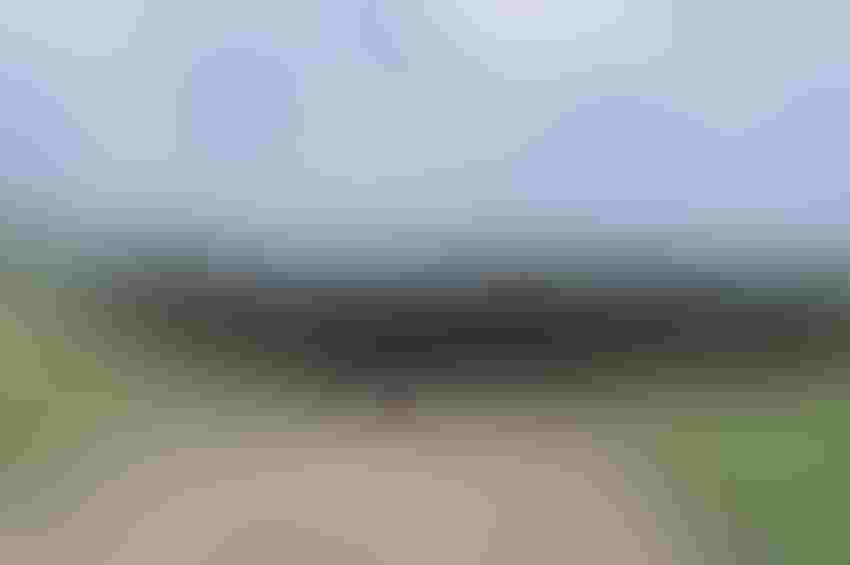 A single equals two. Whether it's a double play or two runs home, that's baseball math. It's also why every manager since the beginning of the game has hollered at his players, "cover your bases."
It makes sense to Ron Hoffman. In cowboy math, however, covering your bases might very well mean a home run.
Hoffman owns Hoffy's Heifers near Bayard, NE, where he develops and sells commercial bred heifers and first-calf heifer pairs to a variety of ranchers. While moving from a commercial cow-calf operation to a niche like replacement heifers has been profitable, it takes a different management mindset.
So, if you're thinking to take advantage of the long-awaited cowherd expansion that will happen shortly after the rains come sweeping across the Plains, Hoffman's advice is simple: you've got to cover all the bases.
"Anybody can buy some heifers, put some feed in them, turn in a bull, hit a hot market, and succeed for a year or two," he says. "But ultimately, if you're going to be in the heifer development business, you have to have your customers' success first and foremost. If you don't, you probably won't be in business very long."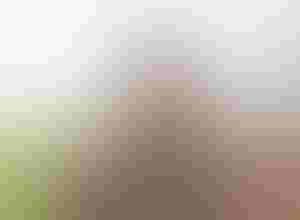 Hoffman defines customer success as a heifer that delivers a live calf, breeds back and has another good calf, and becomes a profitable part of the herd for six years or more. To help his customers succeed under that definition, Hoffman's program develops heifers to get through the window of vulnerability that the first and second calves represent. "The more I can do to help the success my heifers will have for the rancher, the more success I'll have," he says.
Tips for success
So, if you want to get into the heifer business, consider these tips.
"You've got to have quality in the cattle, quality breeding," he says. He buys all his heifer prospects in the fall, off the cow and weighing 550-575 lbs. They're developed over the winter, bred the following spring when they weigh 700-750 lbs., and then marketed as customers need them. He's fortunate, he says, that western Nebraska has many top-notch seedstock producers, so there's plenty of great genetics available.
Beyond that, it's management. He says you've got to have quality nutrition with good grass, a good mineral program, and enough energy and protein supplementation to keep them growing after the snow flies. A quality health program is a given and your bull power has to be right – calving ease and low birthweights, yet reasonable growth potential. "And you've got to either learn how to ultrasound or have a veterinarian who ultrasounds for you. That's important to get them into calving groups – it adds a lot of value to have short, defined calving times."
Genetic potential
Trouble is, while the development program allows each heifer to express her genetic potential, how do you know what that genetic potential really is? Until recently, assuming she didn't miss a calf and get culled, you didn't really know until her fourth or fifth calf.
That's changed, thanks to DNA marker technology.
"You have a pen of beautiful, deep-bodied, thick heifers, and you can DNA test and find the two or three that have low stayability; that's two or three that you save a rancher from showing up open. That definitely affects his bottom line," Hoffman says.
Hoffman was into his second round of DNA data in 2012 and is now positioned to begin using the data to sort heifers. "At the start, we didn't put any selection pressure on the scores," he says. "So my customers got a gate-cut of their type of heifer," based as it always had been, on visual appraisal.
Another Perspective: Building Better Beef Replacement Heifers
But since he had the DNA data, Hoffman provided it to his customers and asked them to let him know how the heifers did. "So we're going to be able to start applying the technology both to the 2012 calf crop and use it quite a bit on the heifer calves" of the replacements he keeps and sells as bred pairs.
"After getting some feedback, we've found where we've got to be on stayability," he says. "So if we can eliminate that trend (of low stayability), we can generally raise the probability that our heifers will really perform."
As such, he'll draw a cutoff line for stayability and sort from that. Any heifer, regardless of how good she looks, gets culled if her stayability score falls below the cutoff line.
Then he'll eyeball the heifers and sort according to each customer's needs. "We try to get the right heifer to the right environment," he says. Some cattlemen like bigger-framed, growthy heifers and are willing to feed them accordingly. "They look for the high-output cattle," he says. Others run a low-input operation where large-framed, high-input heifers wouldn't work.
Since the DNA data gives an indication of average daily gain, along with tenderness, marbling, calving ease and stayability, he can route the higher-growth heifers to the operations that can manage them better, while still keeping an eye on stayability.
Russ Slager of McCook, NE, is one such customer. "We sell on carcass and we want to grow big calves fast," he says. "So we look for maternal traits that will give us the biggest bang for our buck."
That means milk and maternal instinct wrapped up in a big, framey heifer. "That will all come to fruition for us this year," he says. "We'll be able to correlate the DNA numbers of the phenotypes we want. And we'll know. We'll have a big animal that will mother well. Then when we track that back down through the DNA and where these heifers came from, we'll know that's where we want to buy heifers from in the future."
Another Look: Commercial Producers Share Their Replacement Criteria
For Bob Meismer of Ogallala, NE, having the DNA data available on the heifers he buys helps him several ways. But he's taking a patient approach to using the data.
"I'm not convinced, until you get past one or two calves, that you can really assess performance," he says. So he wants a heifer to breed back twice, maintain good milking conditions through her first and second calf, maintain a good body score, and show plenty of mothering ability. Then he'll look at her DNA data and use that as a roadmap. "After you get a couple of years' performance, you've got something that you really want to track, you really want to look for and you really want to retain for," he says.
Enjoy what you are reading? Subscribe to Cow-Calf Weekly for industry news and updates every Friday.
"We're looking for everything we can put in our toolbox to track predictability and performance," he says, "because the key for us is that we need a calf we can market one of three directions. We need a calf with enough weight to sell right off the cow and meet our financial and performance expectations; we need a calf we can take to the backgrounding lot and hit certain target weights to hit our financial expectations in terms of performance; and then we finish some calves out and have expectations there as well."
He thinks including DNA data in his toolbox of performance records will help him select cattle to better meet those challenges. "You have these things that come along and if it's beneficial to your program, you've got to do it because you can't afford not to do it," he says.
Hoffman agrees. "For a commercial heifer, it's about as close as you can get to an EPD," he says. In that regard, Hoffman looks at the data as a way to raise the bottom end.
"I don't think it's designed to pick out the perfect animal," he says. "You work to find the trends and work the trends in your favor so the percentages are higher. If you can eliminate the bottom heifers, and the ones more apt to be open, that's where the real value of the technology comes in."
You might also like:
15 Questions To Consider Before Buying Farmland
What Do Young People Need To Stay In Rural America?
Picture Perfect Summer Grazing Scenes From Readers
Forecasting The Cattle Market For The Rest Of The Decade
Subscribe to Our Newsletters
BEEF Magazine is the source for beef production, management and market news.
You May Also Like
---