Here's why you should use indexes rather than single-trait EPDs
Here's why you should use indexes rather than single-trait EPDs
Impact your profitability with selection indexes.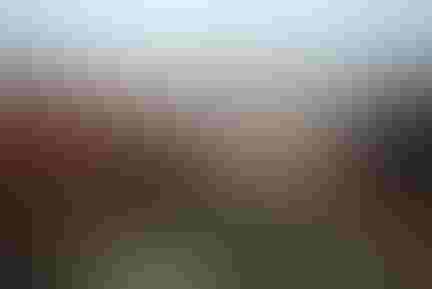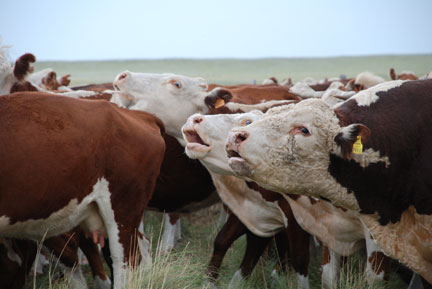 By Lynn Gordon
Beef producers raise cattle for many reasons, But without profitability, a production system is not viable or sustainable.
At least that what Darrh Bullock thinks. "There are different methods of how we reach profitability, but it is the end goal," the animal science professor at the University of Kentucky told producers on a recent webinar hosted by the National Cattlemen's Beef Association (NCBA) and eBEEF.org. The webinar — Show me the money, EPDs for profit — discussed the advancement of genetic evaluation from single EPD traits to the use of a selection index.  
One way to define profitability is net return.  Among the ways to increase net return and impact profitability are selection indexes, the genetic evaluation tool producers can use to help with multiple trait selection.
"A selection index combines several traits into one value to allow genetic improvement for net return," Bullock says. "We take the economic weight of each trait in the index (e.g., calving ease, weaning weight and milking ability), multiply it by the corresponding EPD and add them all together, the result is an expected dollar value difference."
In the case of determining which bull to purchase, comparing the selection index of bull A to bull B means you would be comparing the expected dollar value difference per calf produced by the bulls, explains Bullock.
EPDs focus on production traits expressed in pounds, percentages, centimeters, etc., and selection indexes are measured in dollars of economic valuation, commonly known as economic selection indexes.  
Types of selection indexes
Jared Decker, animal science professor from University of Missouri, joined Bullock to further explain selection indexes. Decker noted the three types of selection indexes currently used in the beef industry:
Terminal index: A terminal index is utilized when income is based on feedlot performance and carcass merit and no replacements are retained for the cow herd. The most common traits in terminal indexes are focused on growth, feed intake, and carcass quality traits. Examples include $B in Angus, $CHB in Hereford, TI in Simmental. "The terminal index allows us to not just measure the revenue but also factor in the cost, such as feed intake, to determine the index," Decker says.

Weaning/replacement index: These are designed for commercial cow-calf production systems where calves are marketed at weaning and replacement heifers are retained. Examples include $W in Angus and Maternal in Beefmaster. "As an industry, we haven't done a great job explaining fertility and maintenance," Decker says. "Whole-herd reporting and mature weight records help accomplish this. The goal is to include these traits in an index."

All-purpose index: This index is focused on measurement from conception through harvest. Decker says, "the all-purpose index is the most completely described index regarding profitability, especially when one wants to develop cattle that are going to perform in the feedlot and on the rail. What differentiates the all-purpose index from the terminal index is we are assuming we are going to retain females out of these matings." Examples of an all-purpose index include $Cow in Gelbvieh; Baldy Maternal ($BMI) in Hereford; HerdBuilder in Red Angus and All Purpose in Simmental.
Breeding program objectives
To successfully implement selection indexes as a genetic tool in your breeding program, Bullock and Decker suggest developing a breeding objective; in other words, a genetic plan for your program, which includes factors such as management, marketing and environment. This process will allow you to identify a selection index which should most closely match your breeding program goals.
It is important for producers to take the time to study what traits are used in the calculations of selection indexes. One way is researching the indexes on breed association websites.
"It's better to know what is under the hood," says Decker, rather than find out later what traits are included. And, "don't make the mistake of sitting on the sidelines."  
That's because, as these professors explain, if the selection index scenario doesn't perfectly match your operation, you should still consider utilizing them to help simplify selection for genetic improvement and conduct multi-trait selection. Overall, selection indexes can facilitate genetic improvement in profitability and become major elements in production/marketing systems.
"They are robust," says Bullock. "Even in changing markets and varying production marketing systems, as you go from one index to another, bull rankings tend not to change drastically."
"Selection indexes might not be 100% accurate but they consistently help farms and ranches be more profitable," concludes Decker.  
Gordon is a freelance agricultural writer and regular contributor to BEEF from Sioux Falls, S.D.
Subscribe to Our Newsletters
BEEF Magazine is the source for beef production, management and market news.
You May Also Like
---