Indexing Your Way To Genetic Improvement – Part 1
Indexing Your Way To Genetic Improvement – Part 1
As more and more cattle genetic information becomes available, indexes are increasingly the measure of choice when buying bulls.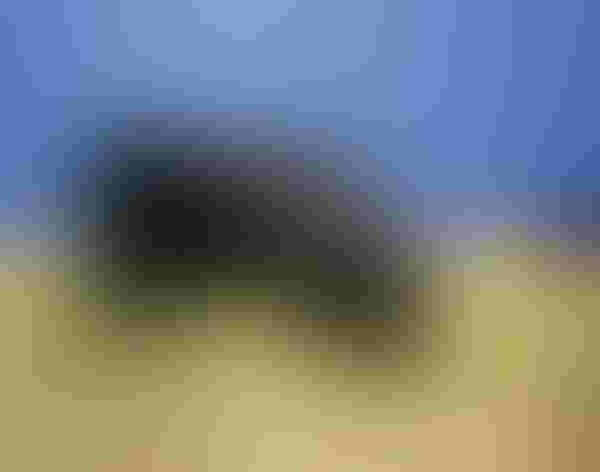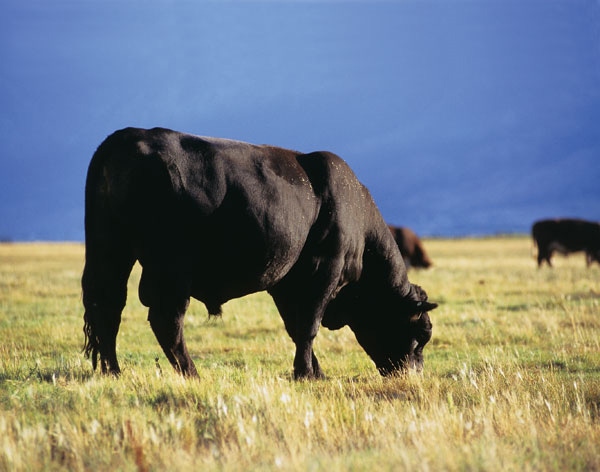 The beef industry, Mike MacNeil says, is a teeter-totter. "We all hope the income side of this teeter-totter is heavier than the expense side," he says. "Unfortunately, in an industry like ours, the reality of that teeter-totter is that income and expense, over a lot of operations over a long period of time, tends to be in balance."
That means, the geneticist says, if you want to tip the balance in your favor from the genetic side of your operation, you need a way to wade through the swamp of information and filter it down to what's relevant to you and your genetic goals. Or, to paraphrase Hamlet, to index or not to index?
MacNeil was formerly a USDA Agricultural Research Service geneticist in Miles City, MT, who is now in private industry. Over the many years that he has been a participant in the genetic revolution now swirling around cattlemen, he has developed a few thoughts on how to best put genetic information to work.
In his mind, indexes rule.
Mathematically derived indexes, such as those offered by breed associations, combine several EPDs that are economically important to some endpoint and weighted for their importance, into one value, making selection decisions easier.
"What we don't realize is we all index animals all the time," MacNeil says. "Sometimes, we're just not very intentional about it."
If you go to a sale with the idea of buying seven bulls, you take all the relevant data you can, combine it with a visual appraisal of the bulls, and sort them from top to bottom. "You indexed, whether it was intentional or not," he says.
The problem, however, is that it is very hard to consistently evaluate the genetic indicators in the sale catalog as you turn the pages. "And, in fact, by the time I get to the 25th page, I'm not using the same criteria that I was using on the first page. And if I go to 10 bull sales in the course of a year, it's absolutely hopeless without guidance from some sort of index."
Breed associations have taken heed and many publish an index of related EPDs to help cattlemen sort and rank bulls according to their genetic goals. Or, MacNeil says, it's possible to mathematically develop your own index that is specific to your ranch goals.
Either way, one of the first things a rancher needs to do is develop a formal breeding objective. That written breeding objective can be as detailed as you want to make it, says Bob Weaber, Kansas State University Extension beef cow-calf specialist. Or, it can be as simple as a few sentences. Basically, however, he says a breeding objective should describe what you want your cows to do and under what circumstances they're expected to do it.
"I like people to use 4-5 sentences to describe their production environment," Weaber says. "That's the availability of forage and energy; limiting factors in terms of labor and managerial resources; expectations in terms of reproductive performance; at what point they market the majority of their terminal calves – weaning time, as stockers or on the rail; and how they generate replacement females."
Enjoy what you are reading? Subscribe to BEEF Daily for industry commentary Monday-Thursday.
In MacNeil's mind, there are several reasons to develop a formal breeding objective. "One is it provides focus for where we want to go. We actually define direction and goals for our selection program. Now we can make that decision in the same focused way from one sale to the next and one year to the next, and we can actually move our genetic improvement program forward."
The other, he says, is it simplifies herd bull evaluation because it provides a single value metric that can rank all the bulls in the sale. "I'm not saying you have to buy the top ones according to your rank," he says. "But it gives you a place to start from, and it shows you the ones you don't have to look at further."
So say you're at a 300-bull sale and you want to leave with 10 bulls. So you find the top 20 by your index. "You can focus your evaluation on those 20 bulls and do a better job than if you're trying to walk through 300 bulls and figure it out."
Tune in next week as we discuss which index to use.
You might also like:
How Much Is A Good Bull Worth?
Research Finds No Bull Fertility Difference With Pyrethroid Use
60+ Stunning Photos That Showcase Ranch Work Ethics
Subscribe to Our Newsletters
BEEF Magazine is the source for beef production, management and market news.
You May Also Like
---