Indexing Your Way To Genetic Improvement – Part 2
Indexing Your Way To Genetic Improvement – Part 2
The best way to determine which index to use is to match genetic information with marketing decisions.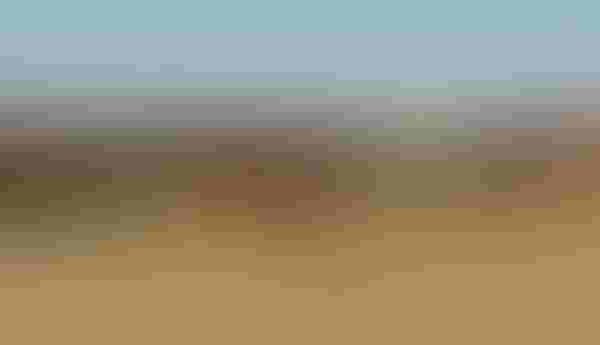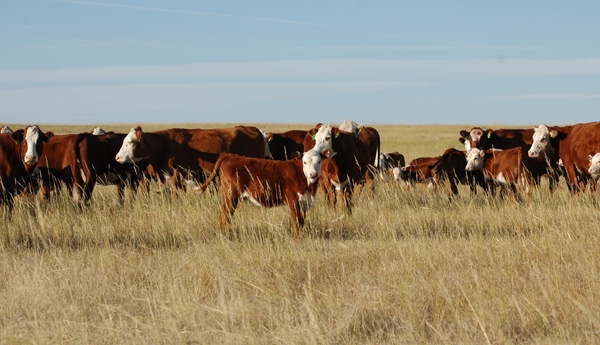 Not many cattlemen would include the Cheshire Cat in their circle of genetic consultants. That may not be a bad idea, however, since it was the cat that opined that if you don't know where you're going, any road will get you there.
What the cat implied is that "there" may be a long way from where you really want to be. Stroll the alleys of most any commercial feedyard and you'll see what he means.
In the second part of our look at the value of indexes in the genetic selection process, we tackle the question of which index to use. The answer, says Bob Weaber, Kansas State University Extension beef cow-calf specialist, is it depends.
"My first advice is to make sure your index and your marketing objectives line up," he says. He's surprised at how often that doesn't happen.
Most "off-the-shelf" indexes stress terminal traits, Weaber says. "Using a terminal index to select sires for replacement heifers or the heifers themselves is generally a bad idea. Use of terminal indexes places all the emphasis on the terminal traits and puts zero selection pressure on the maternal traits, just the opposite of what a producer should do when selecting replacements."
Mathematically derived indexes, such as those offered by breed associations, combine several EPDs that are economically important to some endpoint and weighted for their importance, into one value, making selection decisions easier.
Using indexes offered by the American Angus Association, he gives these examples: If you're breeding heifers AI and want to retain ownership of the calves to harvest, you can combine EPDs and an index by first sorting the bulls on their calving ease EPD, then going back and selecting the highest $Beef indexing bull. "So I'm applying both an index and an EPD to make sure I've got adequate calving ease," along with as much growth as is possible in an easy-calving bull, he says.
"If you're in a terminal mentality, go for all the $Beef you can get. There's not much downside consequence to that. Dollar beef has enough weight on calving ease to significantly penalize the outliers for calving ease. But it puts the rest of the weight on traits like carcass weight, marbling, ribeye and fat," he explains.
If you retain heifers as replacements, it gets a little trickier. "In that scenario, apply independent culling levels to focus on four traits – calving ease, terminal calving ease, yearling weight or mature weight, and milk," he says. "Put boundaries both up and down on those traits so you keep the cows where you want them in terms of calving ease, mature weight and lactation." But remember: focus on maternal indexes, not terminal.
For many people, he says, that's not something they're necessarily accustomed to doing. "Traditionally, they've selected for more and more weaning weight and more milk EPD. But we find cows that are way outside the box in terms of genetic potential for both mature weight and lactation."
So, he says, draw a box around the level you want in those traits and then pick the most moderate point. "Once you've got animals in that category, go back and look for as much $Beef as you can get in a maternal package. It's a matter of doing the sort in the right order. Otherwise, the genetic antagonisms kick you in the butt."
So, asks Mike MacNeil, a genetics consultant in Miles City, MT, do you use one index for your entire operation? "Probably not," he says, "and certainly not if you're big enough to target matings to different endpoints."
If you have cows that go into the replacement heifer pool and other cows that are in a terminal market calf pool, you'd use different indexes and select bulls that are appropriate for each herd.
But be careful, both geneticists say. While EPDs are the best prediction tool available, MacNeil suggests not getting too hung up on the accuracy of the EPDs used to calculate the index. And don't double dip, Weaber adds.
"If you're going to use an index, particularly on mature cows, don't weight it with a bunch of other traits," Weaber says. "All the traits that that have some sort of economic relationship, either as an indicator trait or as an economically relevant trait, are already in the index," he says.
"So if you put it in there and it's already in the index, you double-counted." Using weaning weight as an example, he says, "You can mess up the effect of the index by selecting for both weaning weight EPD and $W."
You might also like:
MARC Releases 2013 Across-Breed EPD Tables
80+ Photos Of Our Favorite Calves & Cowboys
Beef Producers Not So Optimistic In 2013
The "Good Old Days" Of Beef Production Are Gone
Subscribe to Our Newsletters
BEEF Magazine is the source for beef production, management and market news.
You May Also Like
---