Is sexed semen the next reproductive standard?
Is sexed semen the next reproductive standard?
Reproductive technology in beef cattle is advancing by leaps and bounds. Is your management prepared to take advantage of it?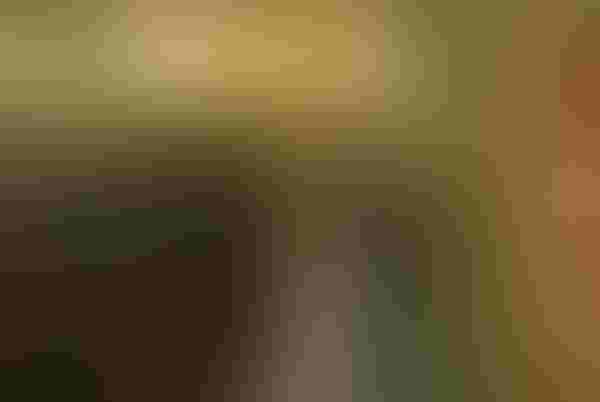 What's the most important genetic trait in your herd? Calving ease? Weaning weight? Milk? Mature cow size? Stability?
According to George Seidel, a Colorado State University reproductive physiologist, it's the sex of the calf. "It is determined genetically, and whether it's a bull calf or a heifer calf has a big effect on what we're going to do with that particular calf."
In short, if you're a terminal producer, a greater percentage of bull calves in the calf crop is a definite advantage. If you keep your heifer calves as replacement candidates, more genetically superior heifers in the calf crop will move you toward your genetic goals that much faster.
In the past, keeping up with genetic improvements meant incorporating artificial insemination (AI) into your management.
"The most powerful genetic tool we have from a practical standpoint is artificial insemination with genetically superior semen," Seidel told cattlemen attending the Cattlemen's College earlier this month at the Cattle Industry Convention in San Antonio. It may not have the razzle-dazzle of the other, newer reproductive technologies that are making inroads in beef cattle production, he says, but it underlies all those technologies and makes many of them possible.
Like sexed semen. "Sexed semen doesn't work without artificial insemination," Seidel observes.
And, when considered alongside the other reproductive technologies currently at the disposal of beef producers—such as cloning, transgenics, in-vitro fertilization, splitting embryos and genotyping embryos—sexed semen has the most practical application in commercial cattle production.

BEEF Seedstock 100
Looking for a new seedstock provider? Use our BEEF Seedstock 100 listing to find the largest bull sellers in the U.S. Browse the Seedstock 100 list here.
But sexed semen doesn't come without its challenges, Seidel says. The first is that the machine that sexes semen produces about 15 million sexed sperm cells per hour at 90% purity.
"Fifteen million per hour is pretty impressive," Seidel says, given how difficult it is to sex semen, "but a typical dose of semen is around 15 million sperm, so this system is slow to produce numbers of sperm economically."
That's why sexed semen straws have fewer sperm cells than straws of conventional semen and cost more per dose. Then there's a lower conception rate when compared with using straws of conventionally produced semen. Referencing data from Select Sires from several years ago, Seidel says that pregnancy rate with sexed semen was about 45% on first service, compared with 56% when conventional semen was used.
However, the technology has improved since that study, he says. Now, if everything is done right, there's about a 5% difference in pregnancy rates.
"So how can you use sexed semen? My favorite is to breed heifers with sexed semen to have heifer calves. I do that in my own herd," Seidel says. "First, heifer calves average about 5 pounds less at birth than bull calves, so you have less calving difficulty. Also, the best genetics in your herd should be your heifers. So (heifer calves from heifers) make ideal herd replacements."
Because pregnancy rates are a little lower with sexed semen, Seidel only uses it on first service. Any heifers that don't settle are bred again with conventionally produced semen or turned out with clean-up bulls.
For commercial operations that already incorporate AI into their breeding program, moving to sexed semen is a viable alternative. For the majority of operations that don't use AI, however, taking a hard look at your management, your genetic goals and your plans to get there may be in order.
You might also like:
5 keys to a profitable beef cow herd
10 favorite tractors ranked in farmer survey
Photo tour: World's largest vertically integrated cattle operation
Better weather, continued strong feeder prices on tap for 2015
When should you call the vet on a difficult calving
100+ reader-submitted calving photos
Subscribe to Our Newsletters
BEEF Magazine is the source for beef production, management and market news.
You May Also Like
---