Pyrethrins safe for use in breeding bulls
Pyrethrins safe for use in breeding bulls
The latest research affirms that pyrethrins and pyrethroids are safe and effective to use with breeding bulls.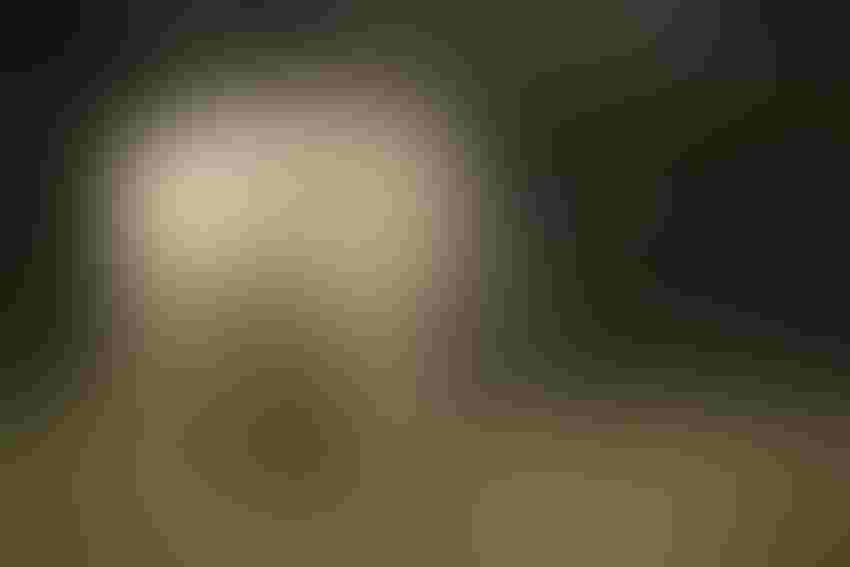 "The use of insecticides containing pyrethrin and cyfluthrin (a pyrethroid), regardless of application, did not alter reproductive parameters in beef bulls when administered over 18 weeks," says Jamie Stewart, DVM, veterinary intern at the University of Illinois (UI)Agricultural Animal Care and Use Program.
Stewart is referring to the most recent UI research aimed at examining whether pyrethrins or their synthetic cousins — pyrethroids — used for fly control negatively impact bull fertility. That question gained steam a couple of years ago based on an observational study at the University of Missouri.
Stewart says controlled research studies have shown using insecticides with these ingredients on mammals can impair semen quality and inhibit testosterone production. But she emphasizes that dosage levels used in those studies are extremely high and oral administration is often used, which dramatically increases absorption rate.
Conversely, Stewart says the label recommendations for products containing pyrethrins and pyrethroids, approved by the Food and Drug Administration for use in controlling flies in cattle, are for much lower dosage rates, and the route of administration is never oral. Thus, there is less that can be absorbed, as well as significantly less opportunity for absorption, she adds.

BEEF Seedstock 100
Looking for a new seedstock provider? Use our BEEF Seedstock 100 listing to find the largest bull sellers in the U.S. Browse the Seedstock 100 list here.
"Previous UI experiments demonstrated pour-on, ear tag, and spray applications of pyrethrin and pyrethroid insecticides had no effects on bull semen quality in the short term [zero to nine weeks]," Stewart says. "However, spray applications of these insecticides decreased serum testosterone concentrations at nine weeks, suggesting potential detrimental effects on reproductive parameters if used long term."
Since testosterone levels vary widely in bulls day to day, researchers were unsure whether the decrease noted at nine weeks was due to treatment. So, they repeated the study. The objective was to determine the effects on bull reproductive parameters of pyrethrin and beta-cyfluthrin spray applications used at labeled dosages over 18 weeks (two spermatogenic cycles), in combination with cyfluthrin pour-on and ear tags.
With the first study in mind, Stewart notes, "Our hypothesis was that the addition of spray applications would negatively impact reproductive parameters in bulls after nine weeks."
Instead, she says, "Despite using the same treatments as in our previous study, we were not able to repeat the dip in testosterone seen previously in the ninth week. And there were no negative effects observed on sperm motility and morphology, or testosterone, in bulls receiving insecticides alone as pour-ons or fly tags, or those applications in combination with premises spraying or fogging."
She said a comparison was made to a control group of bulls receiving no individual or premises treatment of the insecticides. Angus, Simmental and Sim-Angus bulls were randomly assigned to one of three treatment groups:
no exposure to pyrethrins or pyrethroids

fly tags, pour-on, premise spray and fog spray
The active insecticide ingredients included pyrethrins and the pyrethroids, cyfluthrin and beta-cyfluthrin.
Body weight, body condition score and scrotal circumference were assessed on weeks zero, nine and 18. Semen was collected every three weeks via electro ejaculation and assessed — using computer-assisted semen analysis — for overall and progressive sperm motility and morphology. Serum testosterone concentration was also measured each of the weeks.
"There were some changes that occurred over time, but they occurred synchronously in all groups," Stewart explains. "The changes were not due to differences in group treatments, and can be attributed to weather and photoperiod fluctuations."
Stewart's bottom line recommendation: "As long as producers stick to the label recommendations for these products, there should be no risk of any adverse effects on semen quality or testosterone levels." 
You might also like:
70 photos honor the hardworking cowboys on the ranch
7 U.S. cattle operations honored for stewardship efforts
How Schiefelbein Farms made room on the ranch for nine sons
Prevention and treatment of cow prolapse
Photo Gallery: Home is where you hang your hat
Subscribe to Our Newsletters
BEEF Magazine is the source for beef production, management and market news.
You May Also Like
---