Research Finds No Bull Fertility Difference With Pyrethroid Use
Research Finds No Bull Fertility Difference With Pyrethroid Use
University of Illinois research found no differences in sperm motility, morphology or testosterone levels, between a control group of bulls and three groups of bulls treated with pyrethroids.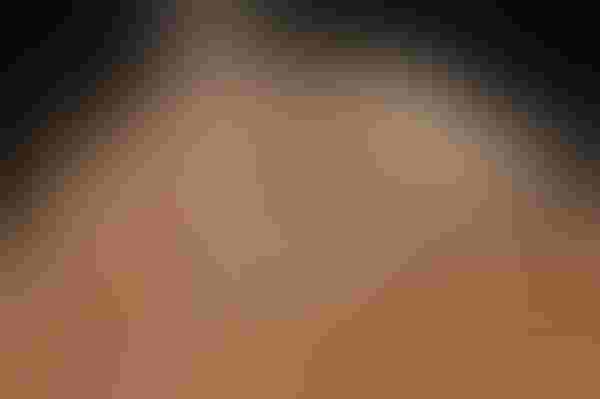 The use of pyrethroid products, if used according to the label, should not interfere with cattle fertility," reports Hilari French, DVM, PhD, Resident, Rural Animal Health Management in the College of Veterinary Medicine at the University of Illinois (UI).
That's the bottom line of a recent study she and colleagues conducted, following questions raised about the use of pyrethroid products in bulls when applied close to breeding season.
The study follows on the heels of a report in fall 2011 by Dietrich Volkmann, a teaching professor of theriogenology in the University of Missouri's College of Veterinary Medicine. Volkmann contended in a presentation before the Applied Reproductive Strategies in Beef Cattle Symposium in Joplin, MO, that several pyrethroids can have "devastating effects on the semen quality of bulls" if their use wasn't timed properly.
His contention was challenged at the time by several specialists, a few bull studs, and at least one commercial firm that contended it had never received such a complaint in decades of use of its products. Volkmann emphasized his conclusion wasn't based on controlled studies of the products in cattle but observational findings. In addition, some of the referenced controlled studies conducted in Asia were performed in rodents in which the chemistries were administered orally (rather than topically) and at extreme dosage levels and frequencies.
Volkmann stressed at the time that he isn't against pyrethroid products or their use, but merely issuing a call for controlled studies on potential fertility issues resulting from the timing of use of the products on bulls. And the consensus at a meeting last year of the Academy of Veterinary Consultants – where French presented her study's initial findings – seemed to also suggest the need for controlled research studies to learn the answer.
Illinois research project
Though the Illinois study results are sure to be welcome news to commercial makers of pyrethroid products and their customers, the work was conducted independently by university scientists. It included 28 bulls, blocked by age and distributed evenly among four experimental groups:
A control group receiving no pyrethroid product,

A group receiving two ear tags containing pyrethroid,

A group receiving a one-time, label-recommended dose of a pour-on containing pyrethroid, and

A group receiving two ear tags containing pyrethroid, as well as a one-time, label-recommended dose of a pour-on containing pyrethroid.
No statistical differences
French explains an initial semen evaluation was performed on all bulls prior to treatment, and then weekly for nine weeks after treatment. Semen was evaluated for motility using computer-assisted sperm analysis software to average overall and progressive motility. Morphology was assessed by the same veterinarian weekly. Blood samples were also taken weekly to evaluate testosterone levels. All results were statistically analyzed.
"No differences were seen between the control group and any treatment groups for motility, morphology or testosterone," French says.
"We also looked at differences in female conception rates and progesterone levels," French says. Females (123 head) were broken into two groups: a control group, and another that received two ear tags containing pyrethroid and a one-time, label-recommended dose of pour-on containing pyrethroid.
"All were put on the same artificial insemination protocol and blood was taken to monitor progesterone levels," French says. "Overall, we found no statistical differences between the two groups."
You might also like:
Good Heifer Development Is All Or Nothing
Cow-Calf Producers Are The Beef Industry's Lifeblood
Common Insecticide May Affect Bull Fertility
Subscribe to Our Newsletters
BEEF Magazine is the source for beef production, management and market news.
You May Also Like
---