Seedstock Producers Now in an "All Traits Matter" World
Seedstock Producers Now in an "All Traits Matter" World
The future is bright for well-rounded, genomically tested bulls.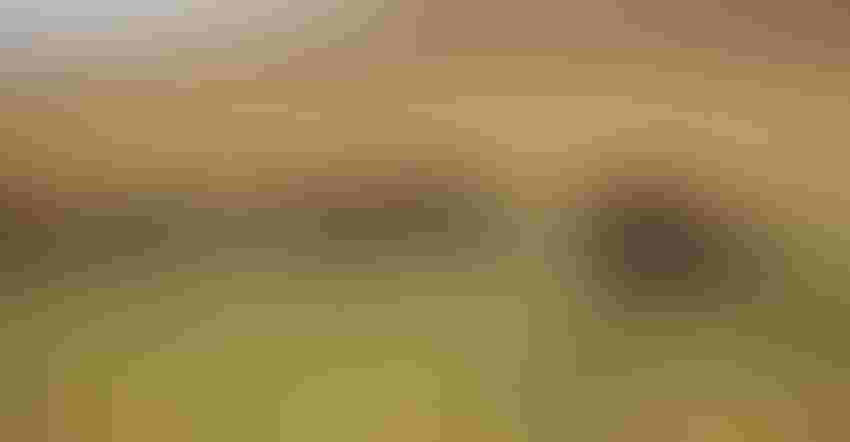 By Tom Brink, CEO, Red Angus Association of America
The best end of the commercial bull market becomes more demanding every year. You can almost see the bar ratcheting upward. Seedstock suppliers who desire to market bulls to professionals in the cow-calf business must raise bulls that accel in a large number of economically-relevant traits. Gone are the days when a registered bull could display just a few winning EPDs. Top commercial producers want everything. They want calving ease and above-average growth. They want strong maternal traits, so they can keep back heifers for their own herds. They also want above-average carcass traits because they know their calves will eventually be fed out and sold on a grid. Bulls that offer excellence in many or all of these traits will be bid up on sale day. Bulls lacking in almost any genetic category will end up selling at lower prices, or in some cases, not be sold at all. We are indeed living in an "all traits matter" world. And don't forget the convenience traits (like polled, good structure and feet, disposition, etc.), because these characteristics are important as well.
For an example of how this new reality is playing out in bull market, consider the following price comparison using Red Angus bulls sold during the Spring of 2021. ProS is the Red Angus ranch-to-carcass index, which incorporates all EPD traits that affect initial and sustained female fertility, direct and maternal calving ease, pre- and post-weaning growth, mature cow size, as well as carcass value traits. Bulls that accel in ProS, which stands for 'Profitability and Sustainability,' are animals that have a great deal to offer across a multi-trait spectrum. They are highly useful to commercial ranchers both maternally and in producing valuable feeder calves. That is why we see top ProS bulls selling $786 per bull higher than those in the bottom half for ProS (see table below). Such a significant price difference speaks to the fact that buyers are willing to pay more to get exactly what they want. And what they want is everything.

The lower 50% ProS animals are undoubtedly decent bulls but are genetically less meritorious and may rank favorably in a few EPDs, while falling short in multiple other traits that matter to cowmen. Such bulls provide only a partial answer to what top producers are searching for, which is why they receive a 15% price reduction (on average) versus bulls with top 50% ProS values.
Another point worth discussing is that ranchers are also paying more for genotyped bulls versus those not genotyped. The explanation here is that genotyping yields genomically-enhanced EPDs, which adds accuracy and makes tested bulls more predictable as sires. When the Spring 2021 Red Angus bull price data is split by genotyped or not, an interesting picture emerges. Bulls DNA tested using a NEOGEN GeneSeek Genomic Profiler (GGP) sold for an average of $164 more per head than non-genotyped bulls ($5,042 versus $4,878). Almost half of all Red Angus bulls sold so far in 2021 were genotyped, and this percentage is expected to grow steadily in the years ahead. Why wouldn't it? The ROI on conducting a genotype is clearly favorable, and the ability to better understand a bull's genetics early in the animal's life has tremendous value to its buyer.
As the commercial bull market becomes more discriminating, the need to produce more "all trait winners" will continue to mount. To access top prices on sale day, seedstock suppliers must continue to breed cattle that accel in a long list of economically important traits. The more across-the-board genetic strength, the better. No more one-trick ponies, so to speak, or a seedstock producer may find his or her bulls selling at the lower end of the price range.
The good news in this is that our industry has the best genetic tools ever available in its history. Today's genetics in most breeds are also continuing to advance. There is a stronger genetic foundation to build on and great tools, such as EPDs, economic indexes and DNA testing, are easily accessed to leverage for construction of the next generation of bull genetics needed to meet the demands of professional ranchers.
Subscribe to Our Newsletters
BEEF Magazine is the source for beef production, management and market news.
You May Also Like
---