Sustainability and genetic selection's tremendous untapped potential
Sustainability and genetic selection's tremendous untapped potential
Here's how your genetic selection decisions can help you ranch more sustainability.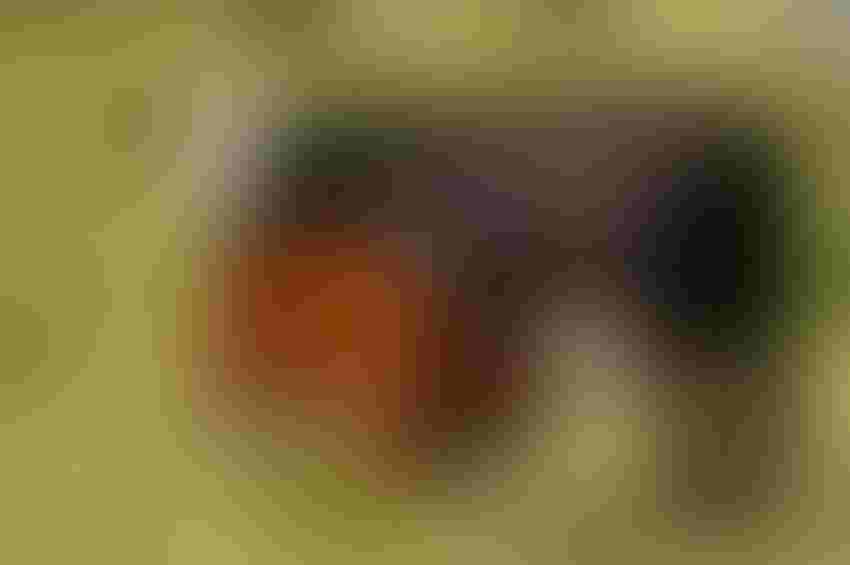 At its core, sustainability is not a new issue for the beef industry. Beef Quality Assurance (BQA) and Integrated Resource Management (IRM) are approaches to management that leading producers have used for years. What is new, however, is that when we talk about sustainability, not only are BQA and IRM important considerations, but so are things like resource use efficiency; the effect of management decisions on the environment; resiliency to extreme weather such as drought; food waste; rangeland and pasture health; financial soundness; quality of life of farmers and ranchers as well as community vibrancy and the impact on society of producing a wholesome source of nutrition.
So, with that in mind, have you ever considered that one area where there is tremendous untapped potential to manage more sustainably is in genetic selection? And the tools to do so already exist. One of the key principles of sustainability is "doing more with less." In a world of limited resources where energy costs, and production costs in general, have increased dramatically, the idea of doing more with less makes perfect business sense.
And at its core, that's all sustainability is. Sustainability is concerned about what is commonly called the "triple bottom line"—environmentally sound, financially viable and socially responsible beef production contributing to healthy people, planet, and profits.
But what does this have to do with genetic selection? Here's an example: Research has shown a direct correlation between milking ability and metabolic cow size to energy requirements of a cow. Simply put, a bigger, heavier-milking cow requires more feed. The American Angus Association deserves credit for providing $EN EPD data that allows cattlemen to select bulls that produce daughters that require less resources.    
How often is $EN utilized as a genetic selection tool in today's industry? When was the last time $EN was prominently displayed in a bull sale catalog or in AI sire marketing material? When the beef industry gets serious about efficiency, about producing more with less, genetic selection tools like $EN will become a major component of sire selection.

BEEF Seedstock 100
Looking for a new seedstock provider? Use our BEEF Seedstock 100 listing to find the largest bull sellers in the U.S. Browse the Seedstock 100 list here.
Another example of missed genetic selection opportunity is a lack of selection pressure for such things as retail yield, feed efficiency, mortality and morbidity. In fact, when the beef industry really wants to get serious about sustainability, it will develop a sustainability EPD, or more accurately a sustainability index, utilizing such things as $EN, weaning rate (after all, having a calf to sell is a key component of profitability, and profitability is a key component of sustainability), feed efficiency, mortality/morbidity, retail yield and perhaps a few additional genetic traits.
A third example of how sustainability can be considered in genetic selection is in crossbreeding. A crossbred cow has 25% greater lifetime productivity over a straightbred cow. With the availability of modern composite breeding systems, there are fewer reasons for not incorporating greater lifetime productivity into a cowherd.
Given the huge amount of resources (money) it takes to develop a heifer, maintain a cow, feed a steer, and process and merchandise a carcass into a retail-ready beef product, the industry needs to do all it can to increase the success of the production system while minimizing resources; i.e. continuously improve beef sustainability. Genetic tools have yet to be considered as a sustainability tool, yet the opportunity is tremendous.
Bryan Weech is a consultant and adviser on sustainable agricultural projects. Contact him at [email protected].
You might also like:
Trending Headlines: 10 tips for cutting cattle feeding costs
5 tips for managing feed intake in calves
Photo Gallery: Laugh with Rubes cow cartoons
2016 weather outlook: Is drought in the forecast?
70 photos showcase generations working together on ranch
Subscribe to Our Newsletters
BEEF Magazine is the source for beef production, management and market news.
You May Also Like
---