Want a more efficient cowherd? Start with early-born heifers
Want a more efficient cowherd? Start with early-born heifers
Build momentum in your calving season and reap the rewards.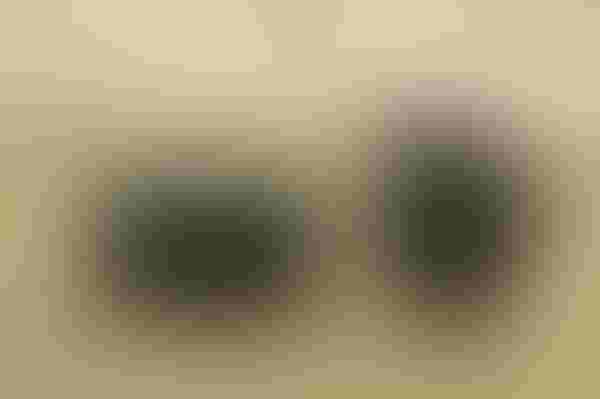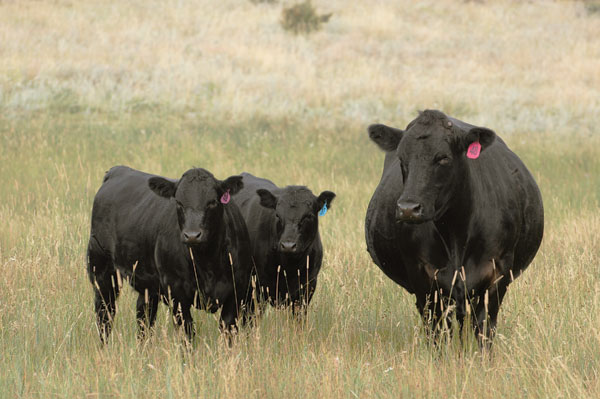 Momentum, says Brad White, is a wonderful thing. It will carry a team to win in the fourth quarter and it will carry your cowherd to levels of reproductive efficiency that will benefit your operation for years to come.
And it all starts with your heifers.
White, associate professor of production medicine at the K-State College of Veterinary Medicine and interim director of the university's Beef Cattle Institute, says momentum begins by having a front-loaded calving season. That's when the majority of your cows calve in the first 21 days.
Achieving that means you have front-loaded your breeding season; the majority of your cows and heifers are cycling in the first 21 days of the breeding season. "If I have a heifer that's born at the first of the breeding season and she has a calf at the first of the calving season and it's a heifer, when will she be ready?" White asks. "The first of the breeding season."
That, he says, builds momentum in your cowherd. "And that momentum builds year after year after year. So it's important that your heifers are cycling at the start of the breeding season."
Using data generated by the Meat Animal Research Center at Clay Center, Neb., White demonstrated the importance of a front-loaded breeding and calving season. By the fourth calving season, 55% of the heifers that calved in the first 21 days of the calving season were still in the herd. "If they calved after that (for their first calf) about 30% were still in the herd," White told the crowd at a recent Boehringer Ingelheim Vetmedica seminar.
Those data point out White's definition of a successful heifer development program. "If she has her second calf in the first 21 days of the calving season, she's going to stay in the herd, be productive and I've started building positive momentum."
Here's what that positive momentum will do for you: Assuming a heifer stays in the herd through her sixth calf and calves in the first 21 days of each calving season, she's raised another whole calf over her productive lifetime, White says. That's because calves born earlier in the calving season will wean at heavier weights than calves born later in the calving season.
White shoots to have two-thirds of the cows and heifers calve in the first 21 days. That's based on the biological truism that about two thirds of the females in a population, regardless of species, will get pregnant during the first cycle. "If two-thirds of my cows calve at the end of the calving season, I left a lot of money on the table. But nobody sent me a bill for inefficient production."
If they're not there now, achieving the goal of calving two-thirds of the cows in the first 21 days of the season is neither easy nor quick. You can cull deeply and start over, but that may not be economically feasible.
Or you could just move your calving season. "You can do that, but you can only do that once," White says, because of forage and marketing concerns, among others. "But I would caution that if you use that one-time solution without a fix for the systematic problems (that caused your calving distribution to move to the right) you're going to be right back where you started from."
According to White, building momentum in your reproductive management begins at weaning time. When choosing replacement heifers, pick from those born the first 21 days of the calving season. Those heifers will be older and heaver when breeding time rolls around and will be more likely to be cycling.
Then, take a hard look at your nutrition program. "It may be as many as 180 days between weaning and breeding. If I have 180 days, I can plot out a pretty easy-to-follow nutritional plan where they don't have to gain a lot. If I wait until 60 days before breeding and realize they're pretty far behind, it becomes more difficult and expensive to get them to catch up," he says.
You might also like:
Gallery: A waterer that never freezes? It's true!
Is the cattle market whiplash over?
What's ahead for 2015 on the cow-calf side?
Enjoy a laugh on us! Holmes and Fletcher classic ranch cartoons
Burke Teichert: How to build better land and soil
5 questions to ask before grazing corn stalk residue
Subscribe to Our Newsletters
BEEF Magazine is the source for beef production, management and market news.
You May Also Like
---