What's the least expensive way to breed cows? It might not be what you think
What's the least expensive way to breed cows? It might not be what you think
AI is now a cost-effective alternative.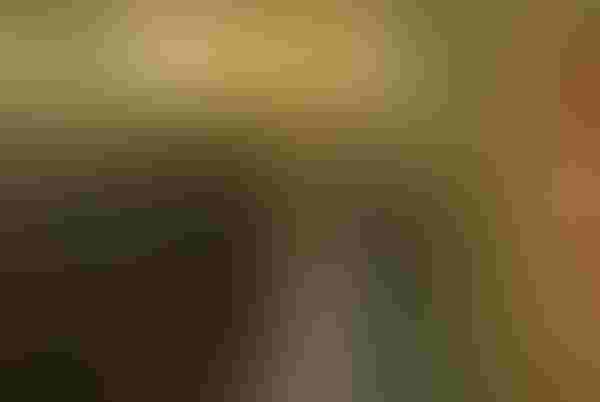 Until recent years, notwithstanding opportunity for genetic improvement, breeding cows via natural service was often the least expensive choice.
That's changed, says Cliff Lamb, assistant director of the North Florida Research and Education Center (NFREC). 
"The cost of semen and synchronization products has not increased at the same rate as the cost of bulls," Lamb explains. "When we first developed the AI Cowculator, we could find a lot of scenarios where it wasn't worthwhile using artificial insemination (AI) (economically), but now it's very difficult to find a situation in which it doesn't work."
The AI Cowculator is free Apple and Android app that enables producers to input some straightforward information about bull costs, anticipated semen costs and the like and quickly compare the economic sense of natural breeding versus timed AI.
Lamb discussed the economics of estrus synchronization and fixed-time AI at the recent National Association of Animal Breeders Symposium held in conjunction with the 2015 Beef Improvement Federation Research Symposium and Convention.
Lamb understands firsthand the quandary of shifting breeding technology. The NFREC is a research and education campus for the University of Florida (UF). When he arrived 8 years ago, the NFREC herd—managed as a commercial cattle operation—was all natural service. Since then, every female now has the opportunity to become pregnant through fixed-time AI.
In a nutshell, the switch has enabled Lamb and his crew to decrease the breeding season by 50 days—it was 120 days before AI, increase season-ending pregnancy rates by 10% and increase weaning weight.

BEEF Seedstock 100
Looking for a new seedstock provider? Use our BEEF Seedstock 100 listing to find the largest bull sellers in the U.S. Browse the Seedstock 100 list here.
"We've put pressure on the herd through synchronization, selecting heifers that are pregnant early, and we've shortened the breeding season," Lamb says. Heifers must breed within the first 25 days of the season to be retained.
Criteria Lamb established for the NFREC herd in 2008 include:
Every cow will calve by the time she is 24 months of age

Every cow must have a calf every 365 days

Cows must calve without assistance

Cows must provide sufficient resources for the calf to express its genetic potential

Calves must be genetically capable to perform

Cows must maintain their body condition score in their ranch conditions

Cows must not be crazy (disposition)
All told, holding calf value constant from year to year, Lamb explains the move to fixed-time AI returns NFREC about $50,000 annually, compared with their natural-service days.
Lamb also shared a UF study looking at the economic impact of introducing fixed-timed AI to herds for the first time. There were eight herds—half of them continued with natural service, the other half switched to fixed-time AI (600 cows in each treatment group). Bulls and semen used for each treatment represented similar EPDs. The length of the breeding season was the same for both groups.
The natural-service group had a 78% weaning rate and an average weaning weight of 387 pounds. The fixed-time AI group was at 84% and 425 pounds, respectively.
"The weaning rate was not the percentage of cows that weaned a calf; it represents the percentage of cows bred," Lamb emphasizes. "So, about 6% more cows weaned a calf by exposing them to synchronization and fixed-time AI."
Lamb also points out gains from fixed-time AI in recent years are due to producer management rather than any tweaking to technology.
You might also like:
How to prevent foot rot In cattle
Profit per cow or per acre? Burke Teichert weighs in
6 steps to low-input cow herd feeding
Browse picture perfect summer grazing scenes from readers
Feedyard losses: How bad is it?
Subscribe to Our Newsletters
BEEF Magazine is the source for beef production, management and market news.
You May Also Like
---