Yon Family Farms, Vest Ranches win 2020 BIF awards
Yon Family Farms, Vest Ranches win 2020 BIF awards
The awards, sponsored by BEEF, recognize outstanding use of genetic improvement.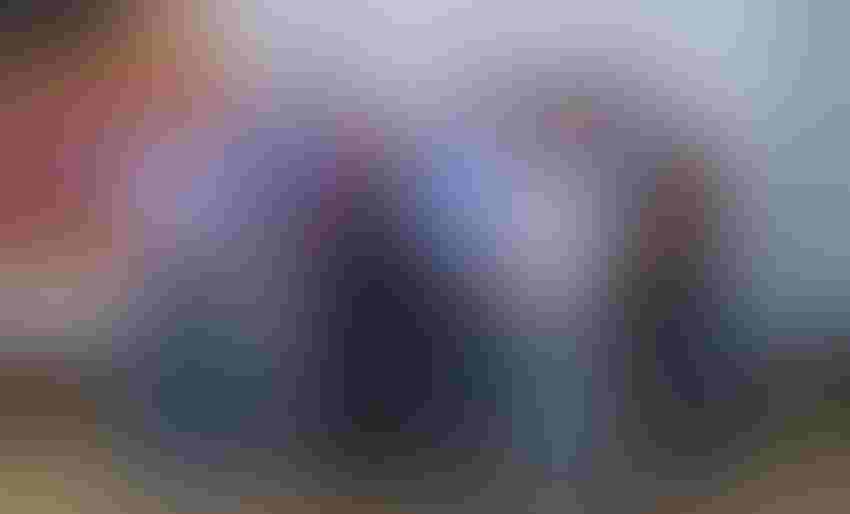 Yon Family Farms, 2020 BIF Seedstock Winner
Yon Family Farms, Ridge Spring, South Carolina, won the BIF Seedstock Producer of the Year Award. The Yons are first-generation cattle producers. Having met while studying animal science at Clemson University, Kevin and Lydia took their dream job after graduation, managing a registered Angus herd in Columbia, South Carolina. When that herd was abruptly dispersed in 1996, the Yons purchased 100 cows from their previous employers and 100 acres in Ridge Spring and set out with their three young children to continue their dream of raising cattle.
Since taking that leap of faith, Yon Family Farms has grown from its humble beginnings to more than 1,500 Angus cows and thousands of acres of crop, pasture and timber land. True pioneers of data collection, the Yon family doesn't miss a beat when it comes to collecting information, enrolling in programs and returning that information back to their customers.
Listening to the needs of their primarily Southern-customer base, they have introduced Simmental and Brangus genetics to their Angus cow herd to provide a genetically broader bull offering. The Yons spend an equal amount of time as stewards of their land, grazing and processing forage as sustainably as possible.
Vest Ranches named Commercial Producer of the Year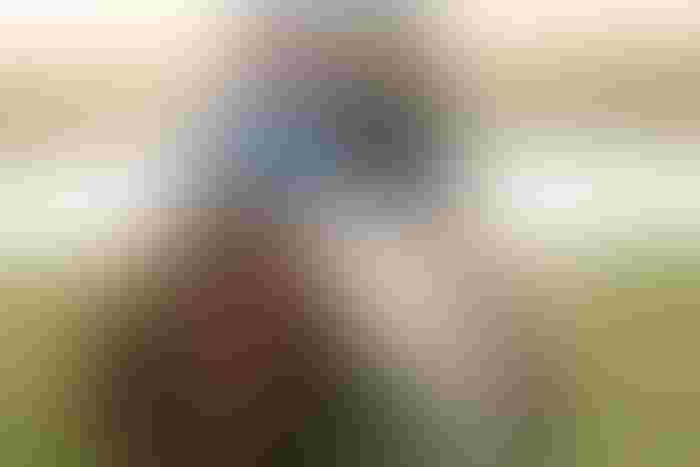 Vest Ranches was named the Commercial Producer of the Year during the Beef Improvement Federation's online annual meeting and symposium. This national award, sponsored by BEEF, is presented to both a commercial and seedstock producer to recognize their dedication to improving the beef industry.
Vest Ranches is a commercial Angus and Charolais ranch situated in Childress, Texas. In 1887, Bill Vest ventured to the rough country of West Texas to homestead and run cattle. More than 130 years later, Samann Vest-Watkins and her husband Ty, continue to battle climate and weather to produce high-performing cattle. Vest Ranches employ a variety of programs and systems to help their cow herd survive and thrive in the tough landscape.
A unique feeding program, 75-day breeding season, December calving and management of limited forage and water resources, all while improving rangelands and wildlife habitat, set Vest Ranches apart from others.
Short-term goals of the ranch include yearly improved calf carcass quality, improved breeding and calving percentages, tightened heifer selection criteria, 50-55% body weight at weaning, improved understanding and ability to turn data into information in a timely manner, and improved docility in the herd. More long-term goals include continuously improving matings, grade 100% Prime, pass on a profitable and functional ranch to the fifth generation, and reduce cow size to 1,250 pounds consistently.
Subscribe to Our Newsletters
BEEF Magazine is the source for beef production, management and market news.
You May Also Like
---