5 item checklist to prepare your cow herd for winter
5 item checklist to prepare your cow herd for winter
Help minimize the time and resources needed to maintain a healthy, productive cow herd going into the winter with a little attention up front. Make sure the winter goes smoothly and you will be calving out healthy, growthy calves next Spring.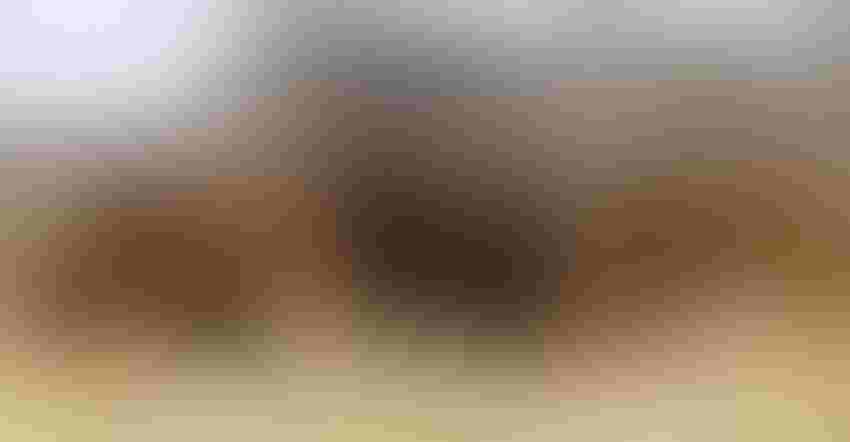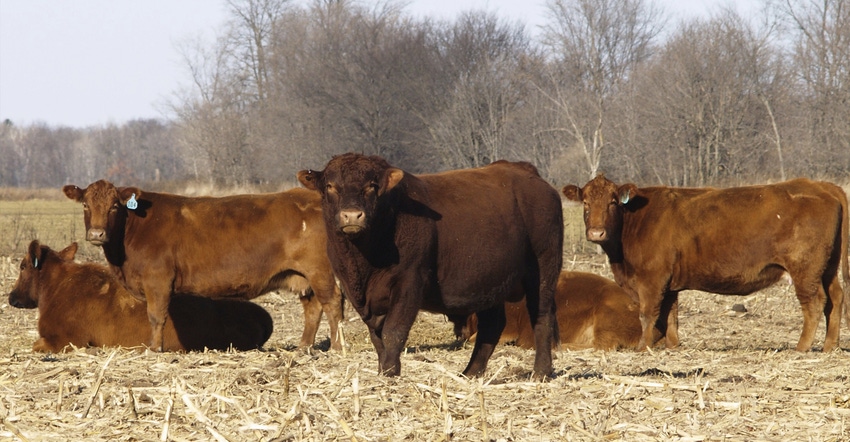 Fall is in full swing, here's a quick check list to make sure your cow herd goes into winter in good shape.
1. Delayed harvest
Many areas in corn country are seeing harvest delays due to cooler summer temps and/or recent wet fall weather. Regardless, it can interrupt not only your normal fall schedule of activities but also the availability of feedstuffs. This might mean your cows will be running on pastures longer than they should because availability and quality both decline sharply. Making sure you have an available protein supplement out with those grazing conditions can help extend your pastures until corn stalks are ready for grazing. 
2. Stronger calf prices compared to last year
There are reports that depending upon the size of your calves, prices are anywhere from $100 per head higher to up to $300 higher for heavier calves, compared to this time last year! That's great news and you should make sure you are treating your calves right. Make sure you have them fully prepared for weaning or if you are retaining ownership you have a solid receiving program to get them started off on feed without any health issues. One sure fire way of getting this accomplished is providing a self-fed supplement prior to weaning and/or in the first 28 days after weaning.
3. Crop aftermath grazing
There are many producers that have already or soon will have the opportunity to move the cow herd to harvested cropland. Regardless of the crop, there usually are good pickings for a cow herd once fields have been harvested. As with grazing pastures, the quality is better up front and will begin to decline with each passing day. Hard frosts and limitations on moisture conditions will speed up the declining quality. You can maintain cow performance and ensure that your herd goes into the winter in good shape by offering a self-fed protein supplements in these grazing situations. Typically, producers will comment that consumption is low when cattle are first exposed to crop aftermath when both quality and availability are plentiful. As you monitor consumption you will easily tell when conditions become more limiting as intake will increase. If self-fed supplement intake is on the high end it is probably time the cattle need to be moved to where more forage is available.
4. Replacement heifers
Once the calf crop is weaned, a first pass is often made at sorting out heifers that are replacement candidates. There are numerous ways that replacement heifers are managed when selected from within your herd. The main objective nutritionally is to keep them growing so they can achieve their target weights for breeding next spring. As farm and ranch activities start to settle in for the winter, many producers have had good success with turning these heifers back out on fall and early winter grazing with a self-fed supplement that provides a nice protein boost with solid mineral and vitamin fortification combined with the ionophore, Bovatec® to keep them growing and on track for optimal reproductive development.
5. Monitoring cow body condition
You may not have had a close look at your herd for many months as they have been out on pastures grazing since last spring. Now is a great time to observe cow body condition while there is still time to stop weight loss and possibly even add body weight/condition if needed before the colder winter months. If bulls were turned out in June or July, your cow herd is still in the 2nd trimester where nutrient requirements are at their lowest. As you move to December, you enter the last stage of gestation in addition to moving further into winter where you are either depending upon stored forages and feeds or a declining pasture quality. The window to help your herd add some additional condition will be closing soon. Don't delay on providing some supplemental protein if your herd could use a little extra. Protein will help improve both forage intake and fiber digestibility so they can get more energy out of the forage consumed. 
These are just a few reminders for you to consider when evaluating your herd to help minimize the time and resources needed to maintain a healthy, productive cow herd going into the winter. A little attention up front will make sure the winter goes smoothly and you will be calving out healthy, growthy calves next Spring.
CRYSTALYX® Brand Supplements has the barrel to help your cow herd prepare for winter. Whether it's CRYSTALYX® Brigade® and Battalion® prior to weaning and/or in the days after weaning or Iono-lyx® in the blue barrel for replacement heifers, research trials, field trials and years of customer experience have shown the convenience, labor savings and proven performance of these products. 
Subscribe to Our Newsletters
BEEF Magazine is the source for beef production, management and market news.
You May Also Like
---