7 ag stories you might have missed this week - April 16, 2021
7 ag stories you might have missed this week - April 16, 2021
Biden administration releases budget, damaging frost in France and Ever Given saga continues.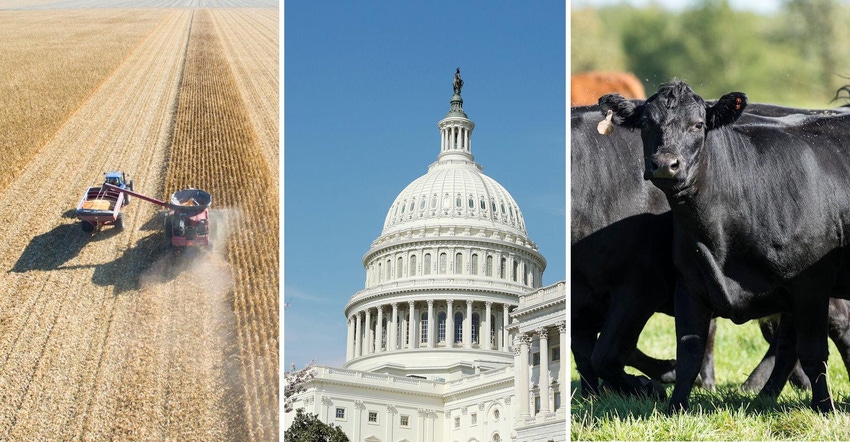 Need a quick update on agricultural news? Here's seven stories you might have missed this week.
1. The Biden administration's discretionary budget request called for a 16% increase in agriculture funding. Agriculture Secretary Tom Vilsack said the funding would expand broadband access, provide more funds for agricultural research and increase funding for the Special Supplemental Nutrition Program for Women, Infants and Children. – Forbes
2. Lawmakers have reintroduced the Veterinary Medicine Loan Repayment Program Enhancement Act. The legislation would expand the Veterinary Medicine Loan Repayment Program, which provides food animal and public health veterinarians up to $25,000 a year for student loan repayment in exchange for at least three years of service in one of the USDA-designated rural veterinary shortage areas. – Bovine Veterinarian
3. The Nelson brothers farm nearly 3,000 acres in Louisiana, but they face obstacles unique to Black farmers. This year, for example, their crop loan was delayed, so they couldn't get their seeds in the ground at the same time as their neighbors. While their white counterparts' corn is close to knee-high, theirs is just beginning to sprout. – Christian Science Monitor
4. Grapevines, fruit trees and many other crops in France have been damaged by an unusually strong spring frost, with temperatures dipping as low as -5C (23F) in wine regions including Chablis, in Burgundy and Bordeaux. As a result of the crop damage, the French government will lift upper limits on its agricultural catastrophe fund to compensate farmers for frost damage to their crops. – Farming Independent
5. The Ever Given may no longer be stuck in the Suez Canal, but it's not out of trouble. Egyptian authorities have seized the vessel in a dispute over financial damages with the vessel's Japanese owners. The Suez Canal Authority is pursuing $900 million to cover the cost of the salvage operation and lost transit fees while the ship blocked the canal for nearly a week. The Ever Given is owned by a Japanese firm, operated by a Taiwanese shipper and flagged in Panama.  – The Guardian
6. USDA's Farmers to Families Food Box program will end in May. USDA spent $4 billion on the food box program in 2020.  – Farm Futures
7. A 2018 survey found an estimated 49% of agricultural workers in the U.S. were unauthorized immigrants and undocumented migrant workers are among the last in the U.S. to receive a COVID-19 vaccination. – Newsweek
And your bonus.
April is National Pecan Month. Did you know pecan trees are the only nut trees that grow naturally in North America? Pecans originated in central and eastern North America. Georgia is the No. 1 pecan-growing state in the U.S. – Richmond County Daily Journal
Subscribe to Our Newsletters
BEEF Magazine is the source for beef production, management and market news.
You May Also Like
---