7 ag stories you might have missed this week - Jan. 29, 2021
7 ag stories you might have missed this week - Jan. 29, 2021
African swine fever, ethanol, WOTUS and hemp among news of the week.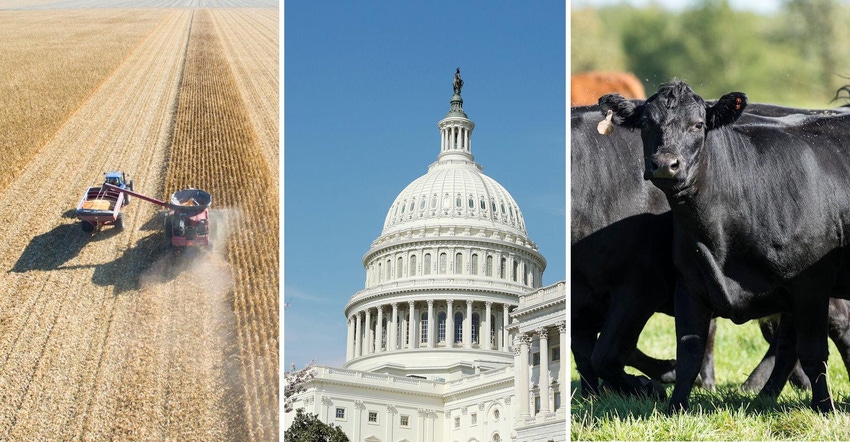 Missed some agricultural news this week? Here are seven stories to catch you up.
1. A new form of African swine fever is circulating in China and it's been linked to illicit vaccines. More than 1,000 sows have been infected on farms owned by New Hope Liuhe, China's fourth-largest pork producer. These strains don't kill hogs, instead, it's a chronic condition. When ASF first hit, China had half the pigs in the world and lost 40% of them to African swine fever. – Reuters, Farm Futures
2. Thought the WOTUS ordeal was over? It's not. Republican members of the Senate are backing the Trump administration's Navigable Waters Protection rule, which replaced the Obama-era Waters of the U.S. rule. Over the past four decades, all three branches of the executive government have struggled with how to interpret the meaning of WOTUS.  – Farm Futures
3. A team of scientists at the Cold Spring Harbor Laboratory have created the first anatomical map of the corn ear that shows where and when genes turn off and on during development. The scientist say what they've learned will help plant geneticists in their efforts to sustainably improve crop yields. – Phys.org
4.The changes COVID-19 brought to the agriculture industry were among the topics discussed during a recent webinar with Cargill executive Joe Stone. Stone thinks there is pent-up demand, with people eager to return to sit-down, in-restaurant dining. The COVID-19 pandemic has shifted at-home food consumption to rates not seen since the 1980s. – Farm Futures
5. Growth Energy says that transitioning to higher blends of ethanol would lower greenhouse gas emissions by 17.62 million gallons per year, the equivalent of removing 3.85 million vehicles from the road. Meanwhile, Terry Branstad, ambassador to China in the Trump administration, says China has not fulfilled its commitment to reduce retaliatory tariffs on ethanol and DDGs, which were part of the phase one agreement. – Farm Futures
6. The final USDA hemp farming rules appear positive for farmers, but it will be a few years before the industry finds stability. Hemp is said to have 25,000 uses, but before making plans to grow it, have a plan where to sell it, Corbett Hefner says. – St. Louis Public Radio, American Agriculturalist
7. In India, protests continue as farmers demand Prime Minister Narendra Modi withdraw legislation that will change how Indian farmers market their crops. Top leaders in Modi's government say the laws are much-needed reforms for the farm sector. – Los Angeles Times
And your bonus.
In Illinois, a 27-year-old donkey gave birth to twins. It's rare for donkeys to birth twins and even more rare for both to survive. The owners are natives of Ireland who immigrated to the United States in the late 1980s. – Kankakee Daily Journal, That's Farming
Subscribe to Our Newsletters
BEEF Magazine is the source for beef production, management and market news.
You May Also Like
---