7 ag stories you might have missed this week - Sept. 14, 2018
7 ag stories you might have missed this week - Sept. 14, 2018
Hurricane Florence expected to impact nation's No. 2 pork producer, African swine fever spreads and demand increasing for free-from foods.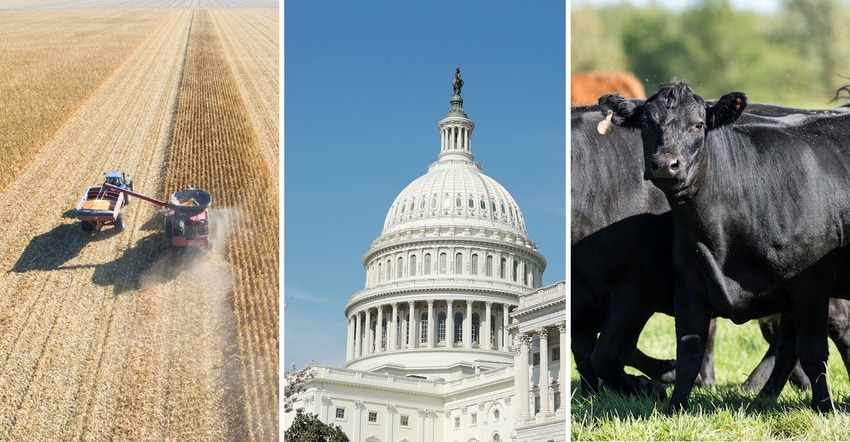 NolanBerg11/flySnow/SteveOehlenschlager/ThinkstockPhotos
Missed some agricultural news this week? Here's a quick catch-up. 
1. Hurricane Florence could hit the agriculture sector in the Carolinas and Virginia particularly hard. North Carolina is the nation's No. 2 pork producer and one of the top turkey producing states. Farmers are rushing to harvest corn and tobacco and stock up on feed rations in advance of the storm. Other farmers are draining manure lagoons, so there's more room for incoming rainfall. The hurricane made landfall near Wrightsville Beach, North Carolina, at 7:15 a.m. Sept. 14.  – Politico, Reuters, NPR, Bloomberg
2. China has banned the transportation of live hogs and pig products from 10 regions bordering the six provinces that have reported African swine fever oubreaks. On Sept. 13, it was reported the disease had spread to Western Europe. Two boars in Belgium were found to be carrying the disease.  – South China Morning Post, Politico EU 
3. A recent analysis by economists at the University of Missouri's Food & Agricultural Policy Research Institute shows that the U.S. ethanol industry could lose 4.6 billion gallons of domestic demand and nearly $20 billion in sales revenue over the next six years if the Environmental Protection Agency continues its current practice of exempting dozens of small refiners from their blending obligations under the Renewable Fuel Standard. Seven agricultural organizations wrote a letter to President Trump urging him to allow year-round sales of E15 and restore the integrity of the Renewable Fuel Standard. – Feedstuffs, Wallaces Farmer
4. Britain's agricultural policy after it leaves the European Union will link support for farmers to public benefits such as tackling climate change or preserving landscapes. The bill includes a seven-year transition period to allow farmers time to adjust as direct support payments linked to the amount of land they farm are phased out.  – Reuters
5. The results of the University of Missouri Extension cash rental rate survey are in and they show cropland remained relatively unchanged while pasture ground ticked slightly higher in 2018. Rent for row-crop land averaged $146.81 per acre with a low of $50 and a high of $305. Irrigated row-crop land rented for about $50 per acre more than dry cropland, an average of $196.43. Good pastureland netted $40.74 per acre, with rents ranging from $12 to $100 per acre. – Missouri Ruralist 
6. The increasing demand for food "free from" certain items - gluten, genetic modification or pesticides, for example – is changing the way companies procure, process and package your food. Sales of these "free-from" foods are poised to grow 15% from 2017 to 2022 in the United States. – The Farmer 
7. Palmer amaranth has been confirmed for the first time in North Dakota. It was found in McIntosh County. – Dakota Farmer
For your bonus, travel to Norway and learn how one small farmer converted from conventional to community supported agriculture. The farm includes livestock and vegetables.  - YouTube
Subscribe to Our Newsletters
BEEF Magazine is the source for beef production, management and market news.
You May Also Like
---