AgriLabs VetGun platform adds new formulation
AgriLabs VetGun platform adds new formulation
New VetGun projectile uses abamectin in capsules to offer possible rotation with original lambda-cyhalotrin capsules.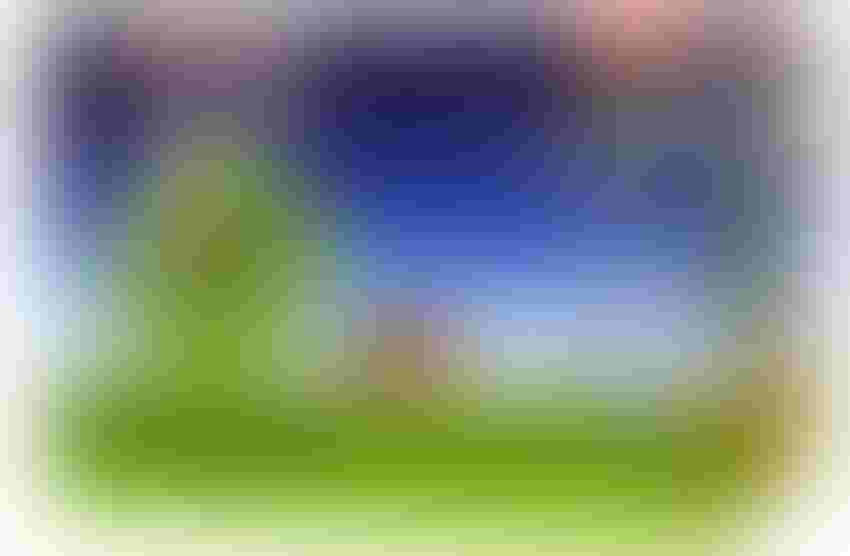 The new Aim-A VetCaps from AgriLabs use abamectin, whereas the original VetCaps used lambda-cyhalothrin active ingredient.
AgriLabs
New AiM-A Abamectin VetCaps from AgriLabs, gives cattle producers a new weapon against horn flies.
The new abamectin-insecticide-filled gel capsules are delivered via the VetGun precision-dosage system.
AgriLabs says the unique modes-of-action of AiM-A VetCaps can be used in an in-season rotation program with AiM-L VetCaps (lambda-cyhalothrin) to manage horn fly resistance in beef cattle.
Topically applied and absorbed through the skin in treated animals, AiM-A Abamectin VetCaps have been shown to be effective against new horn fly hatchlings within 24 hours of feeding. Efficacy lasts up to 30 days.
In an independent field trial conducted in central Texas, AiM-A VetCaps were applied to test cattle with "significant" horn fly burdens. AiM-A provided knock-down control and remained greater than 95% effective in control of horn flies through four weeks.
The convenience of the VetGun enables a single person to dose animals out on pasture, potentially meaning cattle can be treated only when parasites are causing economic damage. The different insecticide formulations are color coded.
For more information, visit agrilabs.com or www.smartvet.com.
Subscribe to Our Newsletters
BEEF Magazine is the source for beef production, management and market news.
You May Also Like
---