Are we prepared to feed beef to 9 billion?
Are we prepared to feed beef to 9 billion?
 How will we meet the growing global demand for beef? The answer will depend on how sustainable our food production can be.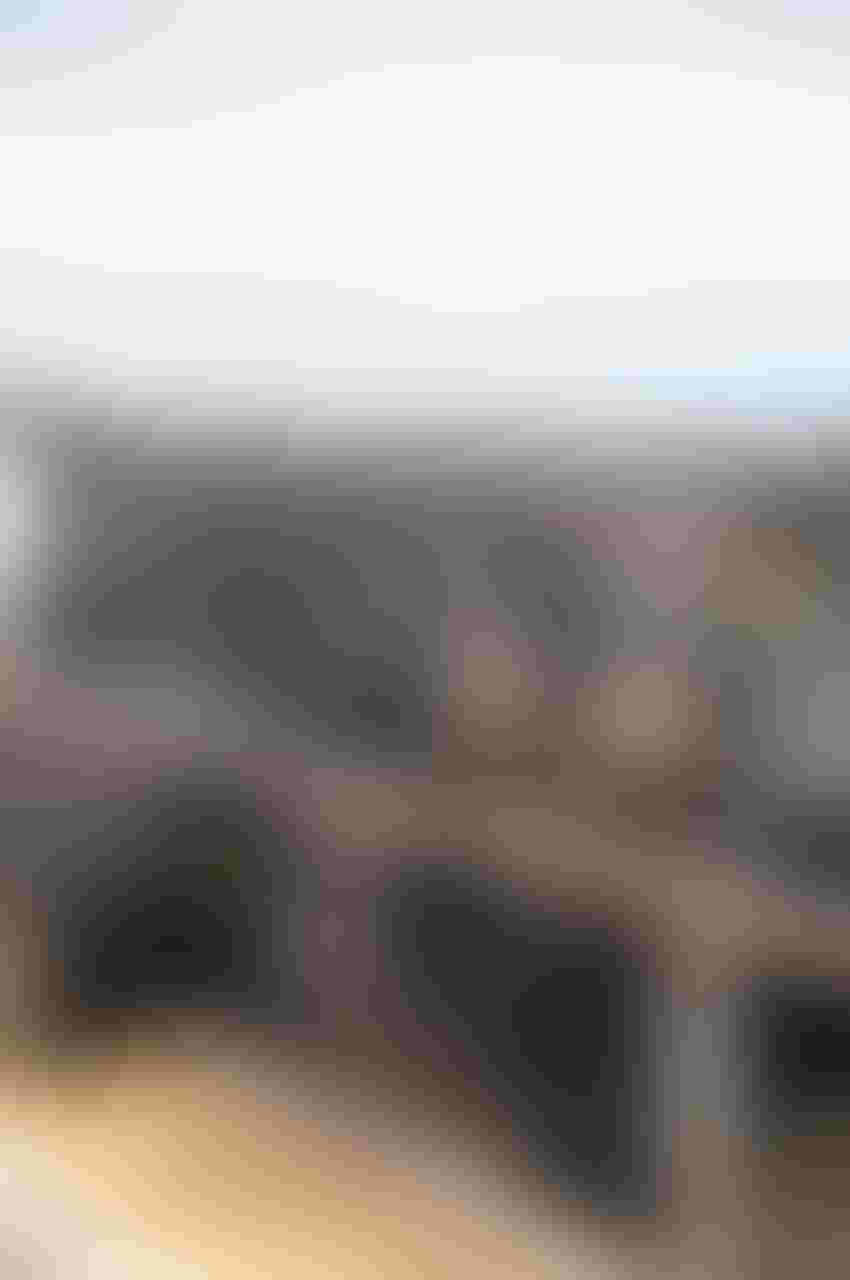 Preparing to feed nine billion people by 2050 — without depleting our natural resources — may be the greatest challenge of our time. How will we meet that growing global demand? The answer will depend on how sustainable our food production can be.
The beef industry is meeting this challenge head-on — and with an advantage: Sustainability is a philosophy producers already know well. "Farmers and ranchers have been sustainable over time," says Kim Stackhouse-Lawson, National Cattlemen's Beef Association's (NCBA) executive director of global sustainability. "We have sixth- and seventh-generation ranchers — very few industries can claim that kind of sustainable succession. Ranchers work hard to utilize their resources responsibly. I believe sustainability is part of who producers are."
Still, she adds, improvement is always possible, and that's also a familiar concept for the industry. "Continuous improvement is what producers are rooted in. If you ask producers how they define sustainability, nine times out of ten they'll say they want to leave their ranch better than when they got it. That's ingrained in beef culture."
Defining terms
According to Stackhouse-Lawson, sustainability means "meeting the growing global demand for beef by balancing environmental responsibility, economic opportunity and social diligence." Those three pillars are accepted across many different industries as the tenets of sustainability.
For beef, compared to other ag industries, sustainability is somewhat more complicated because beef production varies so greatly. Depending on where an operation is located and what resources are available, inputs will vary; what may be a sustainable practice in Florida may be unsustainable in Montana. A one-size-fits-all approach to sustainability in beef won't work.
That's part of the reason the Beef Checkoff funded the largest sustainability assessment ever conducted on beef. Results published in 2013 give producers a better understanding of how management changes over time can affect the sustainability of beef production. They showed that overall sustainability of beef has improved 5 percent since 2006. More importantly, those results offer a level of detail that allows everyone in the value chain to make better management decisions and focus on practices that are known to improve sustainability.
Going farther
In what Stackhouse-Lawson calls "the next step," the U.S. Roundtable for Sustainable Beef (USRSB) launched last March. With 93 founding members (including NCBA), it is the first sustainability effort to focus on U.S. beef production through a multi-stakeholder collaborative process, she says. The roundtable creates a place for producers, allied industries (such as Elanco Animal Health), processors, retail and civil society (academics, conservancy groups) to work toward more sustainable beef.
"The vision is to be the trusted global leader in environmentally sound, socially responsible and economically viable beef," she says. Members are now working toward several goals: establishing sustainability indicators, developing verification methods and generating field projects to prove sustainability concepts.
Many members were already working on these issues on their own; bringing them together helps amplify those efforts and make them more meaningful for beef.
Growing ENOUGH
Elanco Animal Health is among those already working on sustainability as the creator of the ENOUGH movement, which creates an open dialogue around ensuring food for the future. And, as the recently published ENOUGH Beef Report points out, when it comes to beef, there are only two options to increase production: more animals or more innovation. Given finite resources, limited opportunity exists to raise more animals; technological innovation will have to be the main driver.
"Technology is crucial to meeting growing global demand for 2050," says Stackhouse-Lawson. "Technology can increase efficiency, and at the end of the day, efficiency is the number one driver of improved sustainability. That's well documented." She adds that technology must be broadly understood: It's not only hormones and antibiotics — it's better feed-truck technology, more accurate record-keeping systems and improved land-mapping tools.
The beef industry, including individual producers, will be among the beneficiaries of all these efforts. "Not only will this movement help them understand ways they can continue to improve their operation, it will also provide beef with the most proactive and positive story it's ever had to tell," Stackhouse-Lawson says. "The sustainability story from beef is so powerful because it's so ingrained in producers and their culture."
For more information about NCBA's sustainability work, visit beefusa.org. To learn more about Elanco's efforts and how you can be part of the ENOUGH movement, visit enoughmovement.com.
Elanco®, Full Value Beef™ and the diagonal bar are all trademarks owned or licensed by Eli Lilly and Company, its subsidiaries or affiliates.
© 2015 Elanco Animal Health.
FYDFD 34309-2
USBBUNON01504
You might also like:
13 new utility tractors for the ranch in 2015
Crunch the numbers before you buy those heifers
5 tips for managing feed intake in calves
What's the secret of a profitable cow? Burke Teichert shares
Seven keys to ranch profitability
70 photos of hardworking beef producers
Cyclical trend will push prices lower
Let's eat! 75 photos of beef cattle bellied up to the feedbunk
Subscribe to Our Newsletters
BEEF Magazine is the source for beef production, management and market news.
You May Also Like
---