Beef cattle: the ultimate upcyclers
Beef cattle: the ultimate upcyclers
Reframing the role of cattle in the sustainability conversation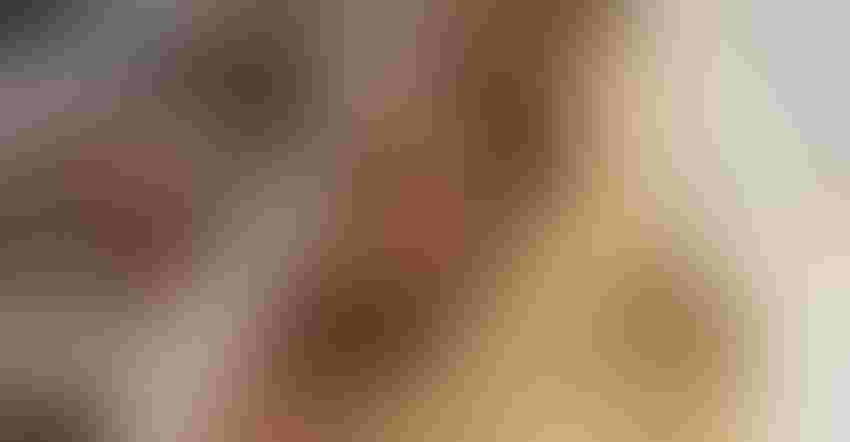 Submitted by Elanco Animal Health
Since 1975, the U.S. beef industry has greatly reduced its environmental footprint. In fact, the U.S. can produce the same amount of beef today as compared to the mid-1970's with 1/3 fewer cattle.1
How is this possible?
Increased efficiency in beef production is driven by everything from a better understanding of the genetic potential of the animals, new technology improving the digestibility of feed, the introduction of different feeding strategies, to a stronger focus on pasture and nutrient management, and much more. Each of these things instigate greater productivity and healthier animals for beef producers, advancing the collective industry toward more efficient production.
"We know that healthier animals tend to be more productive animals and that leads to more efficient use of natural resources," said Dr. Sara Place, Chief Sustainability Officer, Elanco. "Sustainability is key to our society and our future. It's about meeting the needs of the present without sacrificing the ability of future generations to meet their own needs."
As the industry focuses on becoming more sustainable, humankind will continue to benefit from the superpower of beef cattle: their ability to upcycle.
What does it mean to upcycle?
Upcycling is taking something of little or no value and creating a higher value product. Beef cattle are the ultimate upcyclers because they do this daily.
"If we think about upcycling in the context of cattle, what they're doing every single day is taking mostly human inedible plants and making a higher value product [beef] with regard to nutritional value and, of course, economic value to the cattle producer and others involved in the industry, as well as all the other societal benefits that come from the cattle industry at the same time," said Place.
Cattle are ruminant animals, which means they have a unique digestive system with four compartments to their stomach. The largest section of their stomach is the rumen, the main digestive center filled with billions of microorganisms that break down grass and other vegetation and byproducts that are indigestible to humans. Cattle are able to turn these indigestible resources to nutrient-rich food for humans in the form of the beef products we consume, all while being natural stewards by cultivating and expanding the land available for food production through grazing. In turn, grazing cattle are preserving grassland ecosystems and bettering natural habitats for wildlife through their symbiotic relationship.
For generations, cattle producers have worked hard to leave their land better than they found it. Through increased efficiency and upcycling, the beef industry creates a ripple effect on the environment, resulting in an overall smaller impact to the land  - all while producing a nutritious product for people to enjoy.
It's become clear that doing what's right for the planet can positively impact the social and economic aspects of sustainability as well. "Ultimately, efficient beef production is a win-win-win," said Place. "It's a win for the stewardship of our earth's precious resources; a win for the animals who can grow healthily and comfortably to reach their genetic potential; and a win for people  - both the producers whose livelihoods depend on bringing a desirable beef product to market while minimizing input costs, as well as the consumers who can enjoy a tasty and nutritious beef product as part of a healthy diet."
As consumers continue to push for more sustainable food production, the beef industry  - by way of cattle's natural ability as upcyclers  - is primed to deliver. Read more here about the role of incentives and innovation in achieving this vision.  And visit ExperiorBeef.comfor additional resources on beef industry sustainability.
TECH TALK: Beef Cattle – The Ultimate Upcyclers from Farm Progress on Vimeo.
Caution:
Not approved for use in breeding animals because safety and effectiveness have not been evaluated in these animals. Do not allow horses or other equines access to feed containing Experior. A decrease in dry matter intake may be noticed in some animals
The label contains complete use information, including cautions and warnings. Always read, understand, and follow the label, and use directions.
Indications for use:
For the reduction of ammonia gas emissions per pound of live weight and hot carcass weight in beef steers and heifers fed in confinement for slaughter during the last 14 to 91 days on feed.
Directions for use:
Feed. 1.25 to 4.54 g/ton (1.39 to 5 ppm) of complete feed (90% dry matter basis) to provide 13-90 mg lubabegron/head/day continuously to beef steers and heifers fed in confinement for slaughter as sole ration during the last 14 to 91 days on feed.
Based on existing information, reliable prediction of the ammonia gas emissions cannot be made on a herd, farm or larger scale.
1USDA/NASS QuickStats Ad-hoc Query Tool [Internet]. Quickstats.nass.usda.gov. [cited 22 February 2021]. Available from: https://quickstats.nass.usda.gov/
Elanco, Experior and the diagonal bar logo are trademarks of Elanco or its affiliates. © 2021 Elanco or its affiliates. PM-US-21-3206
Subscribe to Our Newsletters
BEEF Magazine is the source for beef production, management and market news.
You May Also Like
---