Beef Quality Audit Serves As A Lens To Identify Industry Problems, Consumer Needs
Beef Quality Audit Serves As A Lens To Identify Industry Problems, Consumer Needs
Since its inception, the NBQA has served as the gold standard by which problems in the beef production chain have been identified. Based on findings in the National Beef Quality Audit (NBQA) report, the program's consumer focus—telling consumers the beef story—is more important than ever.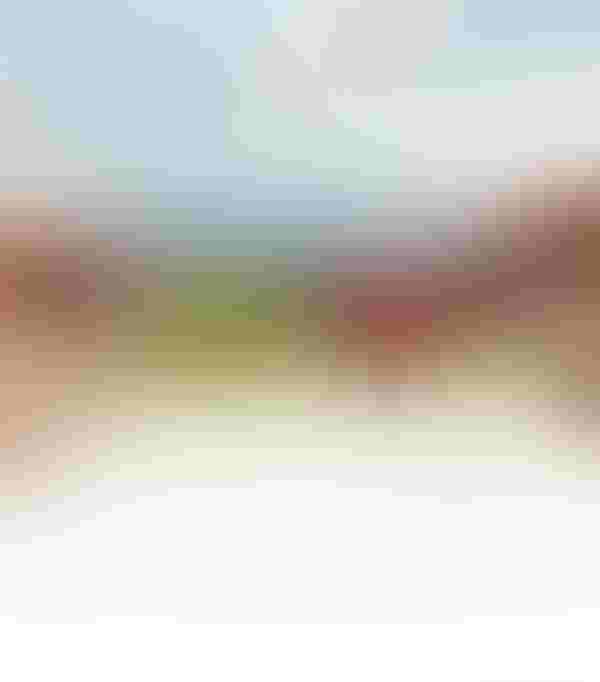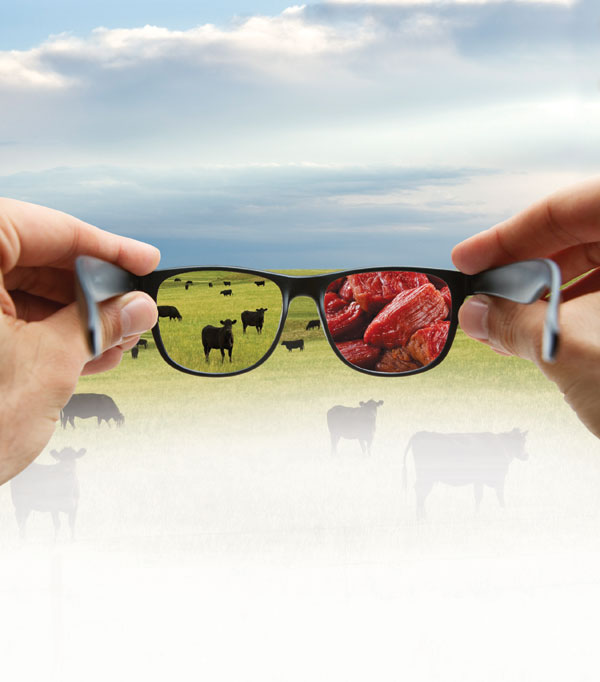 Editor's Note: This is the first installment of a three-part series by Wes Ishmael. Throughout the series, Wes examines the evolution of an extraordinary initiative that ultimately reshaped and repositioned the entire beef industry. The recently published 2011 National Beef Quality Audit reminds us there's still work to be done. The "golden thread" throughout the past quarter-century of BQA progress is the veterinary practitioner.
Beef Quality Assurance (BQA) is a program that's strictly self-serving for the industry and the consumer," says Bob Bohlender of the Animal Clinic at North Platte, NE. "The whole idea is to make the consumer the sole focus."
Dr. Bohlender, in his fifth decade of veterinary medicine, is unabashedly unapologetic for his BQA bias. He was part of the process that brought the program into existence.
"Consumers need to be assured the industry is doing everything it can, on its own, with its own funding to make sure we're providing one of the best protein products in the world," says John Maas, Extension Veterinarian Specialist at the University of California-Davis who serves as chairman of the Beef Checkoff's Joint Producer Education Committee.
Dr. Maas is referring to the most recent National Beef Quality Audit (NBQA) completed this summer. Based on findings in that report, the program's consumer focus—telling consumers the beef story—is more important than ever.
In broader terms, the 2011 NBQA is a comprehensive examination of cow-calf, stocker, feedlot, packing and retail segments. Periodic audits have been conducted since the first audit in 1991. Since its inception, Dr. Maas explains the NBQA has served as the gold standard by which problems in the beef production chain have been identified. Industry recognition of those problems and work, much of it through BQA, has been the route to correcting those problems.
"The beef business has made tremendous progress in its efforts to provide consumers with a safe, wholesome and nutritious product that continues to exceed consumer expectations," says Craig Uden, a producer from Elwood, Neb., who also serves as vice chair of the Beef Promotion Operating Committee.
"It's clear we need to do a better job of telling our story—the story of beef production," Uden says. "We need to be transparent about our methods, not just with consumers but also with each other. It's important we do a better job of sharing information between production segments and ensuring market signals are being transmitted up and down the production chain."
Necessary Beginnings
BQA and the NBQA are not the same, but they're joined so tightly at the hip it can be difficult to determine where one leaves off and the other begins. It helps to remember how the two are related, the necessity for BQA when it began in 1987 (and the programs that preceded it), and why the program has been so powerful when it comes to addressing the challenges uncovered by NBQAs.
In 1980, some feedlots in Texas and Oklahoma received letters from the Food and Drug Administration (FDA) informing them some of their cattle shipping to a packing plant in Texas served up carcasses with illegal drug residues.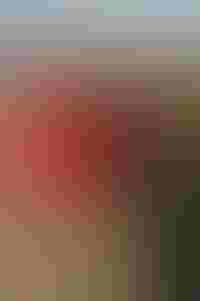 One of those yards was Hitch Feeders at Guymon, OK. The Hitch veterinarian was Dee Griffin, who is now the University of Nebraska Feedlot Production Management Veterinarian at the Great Plains Veterinary Educational Center at Clay Center, NE.
The letters made no sense to Dr. Griffin. He and the Hitch folks were sticklers about following label withdrawal requirements. Hitch was also a stickler about maintaining records, so they had documentation to verify their adherence to label withdrawal.
It took a while to find what turned out to be a simple cause to the problem. "In order for the withdrawal time to work, we figured out you had to follow the label," Dr. Griffin remembers.
The drug in question was penicillin. The label dose rate was 1 cc/cwt. But, throughout veterinary school and the real world of veterinary medicine, Dr. Griffin says it was common knowledge that in order to achieve results, you didn't give 1 cc, you gave 3-4 cc/cwt.
Residue problems hadn't occurred sooner because cattle were on feed so many more days back then. As producers shaved off feeding days, the window shut on what had been an unknown buffer for the extra withdrawal time required by the higher doses that were being administered.
Keep in mind, FDA was looking at more than the beef industry. At the time, Dr. Griffin remembers FDA was working with the pork industry on sulfur residues and fruit and vegetable producers regarding pesticide residue.
In the name of finding the problem and preventing any in the future, the late Ladd Hitch volunteered to open his feedlot medical use records to FDA and the Food Safety and Inspection Service (FSIS). That ultimately led to the two agencies working with Hitch and a couple of other feedyards to develop what was called the Pre-Harvest Beef Safety Production Program. This process from 1982 to 1985 enabled certification by FDA-FSIS for Verified Production Control (VPC). The Hitch yards received VPC #1.
As this was unfolding, Jo Ann Smith, president of what was then the National Cattlemen's Association (NCA) had appointed a Blue Ribbon Task Force to figure out how the industry could address the growing concern over antibiotic residues.
Dr. Bohlender was one of those appointed by Smith. Along with folks like Don Williams, DVM, of Oklahoma and Wes Bonner, DVM, in Texas, Dr. Bohlender helped craft the organization policy that would result in the eventual BQA program.
Back to Hitch, he was a member of the Texas Cattle Feeders Association (TCFA). He shared his 40-page VPC document with the late Richard McDonald, then TCFA president and CEO. Griffin recalls that McDonald studied the document for a short time and allowed that it really boiled down to six key elements:
Use medicines in feed according to label

Use all vaccines and medicines according to label

Use pesticides according to label

Review records before marketing
Remember, attention was originally aimed at feedlots, exclusively. "FDA painted the bull's-eye on feedlots," Dr. Griffin says because they knew about 80% of the fed cattle flowed through about 20% of the feedlots. As such, the problem could be corrected by working with relatively few operations.
All of these efforts resulted in the industry's Beef Safety Assurance (BSA) program for feedlots. The program was renamed Beef Quality Assurance in 1987.
For one thing, issues like fat and injection site blemishes had to do with product quality rather than safety, Dr. Bohlender says. 
Benchmarking Quality Problems And Progress
Dr. Griffin remembers when and where the fuse was lit on injection site blemishes. He and some others were at a meeting of the Florida Cattlemen's Association to talk about the BQA program.
"A guy stands up in the back of the room," Dr. Griffin recalls. "He says in a very nice way, 'You folks have a problem with beef. Probably 20-25% of the top butts we get have big ol' knots in them.'"
That guy happened to be the CEO of Publix grocery stores. He explained to the crowd that his chain had 4,000 stores. Beef flowed through the company's central beef cutting facility. Meat cutters were paid $27 per hour. Every time they were cutting top butts and hit one of those abscesses filled with fluid, they had to shut down their saw and clean up the mess … at $27 per hour. Because so many top butts had these abscesses, filled with fluid or not, he had to buy more saws and hire more help to keep production flowing.
That revelation was one of the driving forces behind the industry conducting the nation's first NBQA in 1991. Sure enough, that audit found that 21% of all top butts had those big ol' knots—injection site lesions—in them.
Another impetus behind the first audit was the industry's growing mountain of excess fat. A 1990 report from NCA's Value Based Marketing Task Force estimated excess fat from fed cattle totaled around 2.08 billion pounds and cost the industry $1.99 billion.
Between known carcass defects and the fact consumer beef demand continued to decline about 1% every year, the industry knew there was urgent need to benchmark carcass quality defects and their degree. Subsequent audits conducted every five years enabled the industry to gauge progress relative to those benchmarks, uncover new defects and chart a course for continual quality progress.
The results are stunning
Those previously mentioned injection site blemishes ranked second on the list of industry priorities in the 1991 audit with an incidence rate of 21.3%. When the 2000 NBQA rolled around, 2.5% of top butts were found to have injection site lesions. The secret was switching what had been intramuscular injections administered in the area of the top butt to subcutaneous injections in the neck.
As for those illegal residue levels that USDA began hunting in 1980, they're virtually non-existent today and have been for more than two decades.
Though the battle against fat continues, closely trimmed fat became industry standard by 2000. According to the latest NBQA, 9.4% of fed cattle were Yield Grade 4 or fatter in 2011; 11.7% in 2000; and 17% in 1991.
Not coincidentally, this progress coincides with the evolution of value based marketing. Back when BQA began, basically every head standing in any fed cattle pen was worth within about 50¢ of one another from week to week.
One of the recommendations in the 1990 report from the industry's Value Based Marketing Task Force was that cattle should be valued on an individual carcass basis rather than paid for on an average live basis. Though the evolution seems slower than a snail in the Antarctic, the concern most often cited these days is that so few fed cattle are marketed in the spot cash market on a live basis.
So, from about 1980 to 1990 a confluence of disparate motivations pushed the industry in similar directions: abide by pharmaceutical labels and record their use to maintain the industry's arsenal of animal health products; eliminate injection site lesions and excess fat to maintain consumer demand and get paid according to compliance with these objectives and other consumer needs.
Unfortunately, focus on the end product in those early years came at the expense of prioritizing calves entering the market channel as the means to achieve the outcome.
Putting First Things First
"For the first 15 years, BQA was like an inverted triangle," Dr. Griffin explains. "It focused on carcass defects and those producers closest to them."
In this case, feedlots served as the foundation—the bottom of the triangle—trying to correct the defects caused in cattle feeding but also all those that flowed to them from cow-calf operators, stockers, backgrounders and seedstock producers; things feedlots producers couldn't do much about.
"In the last decade the industry recognized the foundation to everything else is animal care. If you get that right, you don't have residue problems, injection site blemishes and the other problems," Dr. Griffin says.
For instance, genetics are key to removing the horns that were causing bruising. Genetics helped jack hammer the mountain of excess fat by reducing fat and increasing muscle. BQA protocols for where and how to administer vaccines and antibiotics got at drug residues and injection site blemishes.
Keener focus on preventive health management and whole herd health management meant there should be less need to treat cattle once they arrived at the feedlot. Low stress handling techniques in all sectors mean there are less carcass bruising, but also less cattle injury and more opportunity for animal health products to work. 
"The best way to eliminate injection site blemishes is by never having to use a needle on cattle to start with," Dr. Bohlender says. BQA is a complete management system. It's a tool to get where we need to go as an industry, which includes minimizing necessary cattle treatments."
"The most important part of the foundation is having every calf born to a healthy mom. With that goes great care in the birthing process, vaccinating cows, reducing cow stress and getting colostrum into the calves," Dr. Griffin says. "We need to get calves in the marketing channel that have had their immune systems prepared for life beyond the ranch, and that's not preconditioning in the normal sense."
Like much of BQA, Dr. Griffin explains, it all boils down to common sense.
For instance, Dr. Griffin says when calves receive a 4-way or 5-way viral along with a modified live for Pasteurella multocida or Mannheimia haemolytica at 60 to 120 days of age and then again seven to eight weeks before weaning, few of those calves will require treatment in the stocker pasture or feedlot. PI test and add another round of vaccinations to their heifer replacement peers and Dr. Griffin says, "We have calves entering the herd as young, healthy mothers."
Dr. Griffin is quick to add, "We can't build the immune response if the nutrition isn't right and if the parasite burden isn't addressed. It's everyone holding hands and working together."
Everyone is responsible
"BQA is not some high-minded veterinarian doing this, it's everyone doing this," Dr. Griffin says.
More to the point, Dr. Griffin says the real success of BQA at the outset stemmed from feedlot cowboys and feed crews. Though the decision makers recognized the need (the owners and managers choosing to implement BQA) Dr. Griffin says the cowboys and crews made it a reality.
In feedlots, for instance, it wasn't the owner or manager standing there, able to stop a grain truck unloading when blue corn appeared, or when white fertilizer pellets streamed out because the truck had never been cleaned before being filled with feed.
"It was the pride of cowboys and feedlot crews that made the program explode," Dr. Griffin says. "They were proud they were no longer 'just working at a feedlot.' BQA enabled them them to make a difference in total beef quality and allowed them to recognize their contribution."
Though everyone is responsible for understanding and following BQA practices, it would be hard to argue that veterinarians and the producers they serve aren't at the fulcrum.
"As soon as the program came out there was phenomenal support from producers," Dr. Bohlender says. "Every time we've come up with another issue, the enthusiasm has been phenomenal for a self-policing, self-enforcing, industry-led, industry-controlled program."
Because of how BQA was spawned, veterinarians had a seat at the BQA table since its inception. For the record, Dr. Bohlender remembers plenty of veterinarians were originally fearful that folks outside the professions were going to try to tell them what to do. When they realized that wasn't the case, they became some of the program's staunchest advocates.
"Beef Quality Assurance was what we should do as an industry and it continues to be the right thing to do," Dr. Bohlender says.
BQA Offers Its Own Education
"I've been blessed to have cowboys teach me all this stuff," Dr. Bohlender says. He's talking about the give and take between veterinarians and their clients, the synergy that produces the proverbial sum greater than its parts.
Especially for young veterinarians, Dr. Bohlender says such an education is priceless. He frets it's an education future veterinarians may not be as blessed to enjoy. There are fewer producers, for one thing. Those that are left are chasing so many cows per person that there's little time left to share knowledge.
That's one of the added benefits of BQA.
"This is one of those things that allows someone who is green coming into the veterinary profession to get started," Dr. Bohlender says. "It provides a nucleus for everything you want to do in practice. It's an excellent base for a practice to educate clients. It grows your practice by helping you share as much information with clients as you think they can assimilate."
Finally, as long as cattle require medical treatment, the job of BQA will never be finished.
"We'll never be done with it. It's always moving. There will always be something else to work on," Dr. Bohlender says.
For all of the success spawned by BQA, the industry's latest audit reveals there is plenty of work left to do. For instance, although nearly 90% of producer respondents to the latest NBQA said they had a working relationship with their veterinarian, more than 25% said they would use medications off-label without being directed by their veterinarian.
"We have to recognize there is a continual turnover in the people we're dealing with," Dr. Bohlender says. "It's critical that veterinarians are well-versed in BQA. The more veterinarians can show their clients that this kind of management increases returns to them, the more they want to do."
A statement made by noted meat scientist Gary Smith in the inaugural 1991 NBQA and mentioned in the latest NBQA summary merits repetition, pondering and action by veterinarians and their clients:
"…for years the beef business and remaining producers have survived by shrinking total per capita beef supplies enough to command prices that cover average costs. Survival and profitability in the future will depend on supplying the kinds of products which today's consumers demand and doing it still more efficiently than in the past. The individuals who effectively initiate needed changes will be those who profit the most."
Barriers to Progress Identified in the 2011 NBQA Executive Summary
Low level of written protocols

Balancing needs of all industry segments

Lack of trust between industry segments

Potential food safety issues
Subscribe to Our Newsletters
BEEF Magazine is the source for beef production, management and market news.
You May Also Like
---