Beef Veterinarians Work To Improve Trich Regulations, Testing
Beef Veterinarians Work To Improve Trich Regulations, Testing
Veterinarians are working to harmonize trichomoniasis regulations between states, but rules can only do so much.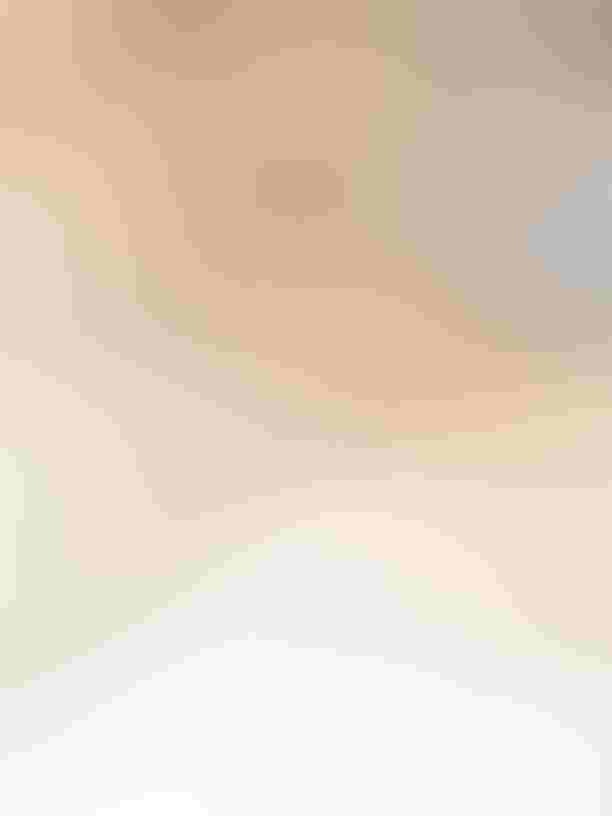 "Just because you go fishing in the river and don't catch anything, it doesn't mean there are no fish in the river," says Carl Heckendorf, Livestock Disease Veterinarian for the Colorado Department of Agriculture. He was talking about the vagaries of trichomoniasis (trich) testing and all of those best laid plans that can be so easily undermined by contaminated samples, poor shipping protocol and the like.
"Producers get extremely frustrated that we don't have a definitive test," says Jeremy VanBoening, DVM, of Republican Valley Animal Center (RVAC) at Alma, NE.
Both of these comments illustrate some current challenges surrounding trich control.
On one hand, the risk of infection appears to be growing, especially in states where it hasn't been found, typically.
In Kansas, for example, Bill Brown, DVM, Animal Health Commissioner with the Kansas Department of Agriculture, says 26 infected herds were discovered last year, the most ever. The number of infected herds has increased in Kansas for the past three years. According to Dr. Brown, at least part of the increase is due to more testing spawned by an 18-month-long producer and veterinarian outreach program that led to revised trich regulations in the state (more later).
"I believe trich is getting more attention today because we have seen an increased incidence of the disease in the past five years in states that have a large number of beef cows, such as South Dakota, Nebraska, Kansas, Missouri and Texas," Dr. VanBoening says. "Outbreaks that started in South Dakota have moved south to Nebraska and now to Kansas."
Trich is becoming more common further east, too.
"In addition, we've seen large numbers of cows and bulls moving from the extended droughts in the Southern Plains and Great Plains," Dr. VanBoening says. "States have been shoring up their borders with regulations to keep the disease out, and that has certainly brought an increased awareness of the disease."
"Many states have adopted regulations for trich testing for the interstate movement of cattle and that has brought it to the attention of more producers," agrees Kathy Simmons, DVM, chief veterinarian for the National Cattlemen's Beef Association (NCBA).
State regulations are the challenge on that other hand. The diversity of new and revised trich regulations can get confusing in a hurry for producers and veterinarians moving bulls—and breeding age females in some cases—between states.
For instance, Dr. Heckendorf, points out that over time, the minimum age states required for testing virgin bulls for interstate movement has varied as widely as 9 to 24 months.
"States range from having no trich requirements whatsoever to having programs that require testing of any bull greater than 12 months of age regardless of virgin status," Dr. VanBoening explains. "Moreover, many states have recently added requirements for cows moving interstate. This can be a real challenge for veterinarians close to state borders with clients moving cattle between states for grazing, as well as auction market veterinarians that must comply with regulations of neighboring states."
Some states allow PCR testing and some don't. Some states with PCR testing allow pooling samples and some don't. Some states require three negative culture tests conducted a week apart. One state even requires both PCR and culture testing. Depending on the state, a negative test result is valid for 30 days or 60 days.
Subscribe now to Cow-Calf Weekly to get the latest industry research and information in your inbox every Friday!
That's before considering the inherent variation associated with collecting, preparing and shipping samples.
"When you're underneath a five-year-old bull, and it's snowing and blowing, you can try to do the best job in the world, but there will be variation," Dr. Heckendorf notes.
"There are many challenges regarding trich testing including variation in sampling (preputial scraping), variation in incubation times, contaminated samples, shipping challenges to diagnostic labs, and variation amongst labs in their testing protocols/workflows," Dr. VanBoening explains. "In addition some diagnostic labs are only running PCR testing on certain days of the week, which can present a challenge when results are needed to complete CVIs (certificate of veterinary inspection)for cattle movement." 
Last fall, Dr. VanBoening asked one of RVAC's technicians to call and ask ten different diagnostic labs these same four questions:
Can your lab do PCR testing and how many can be pooled?

Do the samples need to be incubated and for how long?

How should the samples be sent to your lab?

What is the labs preferred collection medium?
Not even two labs' answers were in complete agreement.
Moving Toward Increased Harmonization
Unique resources and management in each state prohibits one-size-fits-all trich regulations between them, but there is a growing sentiment among producers and veterinarians that there needs to be more harmonization of interstate regulations where possible, at least regionally.
Last summer, Dr. Brown says health officials in the western states, including Kansas, Nebraska, Texas and Oklahoma identified regulatory components for which they believe consensus can be achieved: the official test (PCR or culture) prior to entry, whether or not PCR samples can be pooled, the duration of negative test validity and the minimum age for testing virgin bulls.
For the record, those interviewed for this story favor PCR testing because of the reduced cost and needing to put cattle though the chute once rather than the three times required of culture tests.
"States need to come to agreement on adopting only the best diagnostic testing technology available, which I believe is quantitative PCR using chemical lysis and internal controls," Dr. VanBoening says. "We need our diagnostic labs to use these work flow procedures to ensure we're getting back the very best tests results possible. Most importantly, we need to keep increasing veterinarian and producer awareness about the economic impact of trich with the goal of keeping everyone vigilant in managing this disease."
Last fall, the U.S. Animal Health Association (USAHA) established a trich subcommittee. That committee is co-chaired by Dr. Heckendorf and Bud Dinges, DVM, clinical assistant professor with the Texas A&M University College of Veterinary Medicine.
"We hope to provide guidance for the industry and cause some harmonization from the testing standpoint and regulatory rules to help in epidemiology and tracking down where it came from," Dr. Heckendorf says. He also mentions the possibility of developing recommended protocols for sample collection, preparation and shipping.
Incidentally, that epidemiological approach helped Kansas develop its regulations.
When the initial Kansas trich regulation was enacted, Dr. Brown explains, "We began accumulating data as to the incidence and prevalence of the disease in the state. We obtained this data through a comprehensive survey of an identified positive trich herd. The herd owner and herd veterinarian were interviewed in three areas: bull, cow and management program of the positive herd. The accumulated data demonstrated the number of positive herds across the state (counties) and the epidemiological factors that were common to these herds. Results from the data obtained demonstrated the scope and prevalence of the disease across the state. The livestock community, as a result, wanted to address the trich issue with additional requirements."
What followed was an 18-month process that included 30 industry meetings and input from more than 2,200 producers, veterinarians and industry professionals.
Where the initial regulation considered only bulls imported to the state, the final regulation addresses the change of ownership of bulls within Kansas and import requirements for both bulls and females.
Revised trich regulations implemented in Kansas last October include requiring veterinarians to be certified to test for trich; 14 days of sexual rest for bulls, prior to testing; and recognition of real-time PCR as the only official diagnostic test accepted in the state. Any bull identified to be trich positive must be slaughtered.
"Having the USAHA subcommittee will keep the conversation going in a venue in which state animal health officials participate," Dr. Simmons explains.
In fact, a Joint Forum on Trichomoniasis Standards will be held April 3 in Omaha, NE, hosted by USAHA and the National Institute for Animal Agriculture.
In the summer of 2012, the Nebraska Cattlemen's Association (NC) proposed a trich directive to NCBA, which was subsequently approved. Dr. VanBoening is the current NC animal health committee chairman.
According to Dr. Simmons, the directive instructs NCBA staff to work with USDA's Animal and Plant Health Inspection Service to create a pathway of harmonization for trich programs between states for the interstate movement of cattle.
At a meeting hosted by Life Technologies Corporation (a maker of PCR tests for trich) last fall, Dr. Simmons explained, "Harmonized state trich regulations for the interstate movement of cattle would facilitate cattle movement at the speed of commerce. Well-defined, thoughtful and mutually accepted testing procedures for trich between adjoining states could eliminate redundant testing procedures and reduce the danger to animals and handlers from repeated or unnecessary testing."
Dr. Simmons is quick to point out none of these efforts are aimed at creating a federal trich program. She also stresses veterinarians can play an integral role both in trich control and in the harmonization of regulations between states.
"States can review their current regulations, looking to see if their state's risk assessment is the same as when regulations were developed and whether they can be made more harmonious with the regulations of states around them without jeopardizing their own in-state control," Dr. Simmons explains. "Increased communication will also allow states contemplating development of trich regulations to be led more by science than by the precautionary principle."
"There has been more progress in the last six months because of the number of organizations involved," Dr. VanBoening says.
The same can be said of the number of producers and veterinarians.
Dr. Dinges stresses that Texas' trich regulations were driven by producers. Texas began allowing up to five samples for PCR testing two years ago. "It cuts down the cost for producers significantly," he explains.
Likewise, Dr. Brown emphasizes that revising the Kansas trich regulations came at the behest of producers and veterinarians who provided feedback throughout the rulemaking process.
Adding some detail to the opportunity available to all veterinarians on all regulatory issues, Dr. VanBoening says, "An easy way to get involved is to talk with the state veterinarian or state VMAs (veterinary medical association) about how the rules and regulations affect you. Several state cattlemen groups, as well as NCBA, are active in finding common ground amongst states regarding trich. It's really up to the individual veterinarian how involved they want to be."       
"There won't be an immediate change, but a progressive one," Dr. Simmons says.
That's the same thing Dr. Brown tells folks asking when the trich program in Kansas will make a difference, when fewer rather than more herds will be infected year-to-year.
Regulations Can't Control Trich
Though most welcome the notion of increased harmonization, it can only help so much.
For one thing, Dr. Dinges explains, "We're not going to get any further than we are now until we do something about the cows."    
Dr. Dinges is ouchier than some when it comes to trich. His own cowherd has been infected twice costing hundreds of thousands of dollars, even though he was doing everything right.
For another, of course, no regulation can prevent or control trich.
"Speaking as a practicing veterinarian rather than a regulator, I think trich is a management disease, not a regulatory one," Dr. Heckendorf says.
While increased harmonization between state regulations can make it easier for producers and veterinarians to comply with specific regulations, Dr. Heckendorf stresses that producers and their veterinarians are responsible for controlling disease issues.
Though Dr. Heckendorf emphasizes that every situation is different, he suggests veterinarians work closely with their clients to establish a prescribed calving interval that fits that unique operation.
"Remove the bulls after breeding if possible and preg check the cows," Dr. Heckendorf says. "When the veterinarian and producer are working closely together, with a prescribed calving interval and good herd history, you have a pretty good idea of whether or not there is a trich problem by the time you're done preg checking."
Culling cows that calve beyond the prescribed interval, along with the opens, gets at potential trich problems in the herd. Along with testing herd bulls for trich before turnout each year, Dr. Heckendorf explains, "If you manage cows that way, whether you're a large producer or a small one, there's a good chance of not getting trich, and if you do, you'll be on top of it immediately."
Dr. Heckendorf tells producers, "If you buy open cows or bulls at the stockyard, understand that they come with a higher risk of trich infection. If you lease bulls, make sure you have them tested."
"Without a doubt the way we view and handle trich has changed," Dr. VanBoening explains. "Our practice is just seven miles from the Kansas border and we work with cattle movements all the time. Increased import requirements by both Nebraska and Kansas require more client education and communication on our part.
"Ten years ago trich discussions were with only our seedstock clients sending bulls to states that required testing. We continue to have those discussions with seedstock clients today, but also with commercial cow-calf clients moving cattle interstate, clients with poor reproductive rates, clients who lease bulls, and clients marketing cows through the auction market. Our testing methods have certainly changed over the years, too. We moved away from the old model of three preputial scrapings and cultures at week intervals to one preputial scraping and PCR testing."
Dr. Heckendorf points out that veterinarians discussing trich prevention with clients also opens up the door to visit with clients about other management opportunities where the veterinarian may be able to help. 
"We make our recommendations based on the herd's reproductive history, biosecurity concerns, virgin bull status, etc.," Dr. VanBoening explains. "Because of the recent drought and subsequent cattle movements, we have been much more vigilant in recommending testing in recent years. We do not make this as a blanket recommendation but we've erred on the side of caution in the last three years as positive diagnoses have been made in and around our trade area."
"A good history, a good veterinarian and a producer willing to work with the veterinarian and you can stay on top of it without needing all these regulations," Dr. Heckendorf says.
More resources for you:
BEEF Vet: How To Choose The Best Lender For Your Practice
Experience Winter Wonderland On The Ranch
How Beef Veterinarians Can Utilize Genomics To Help Producers
7 U.S. Ranching Operations Lauded For Top-Level Stewardship
New FDA Guidance Will Alter Cattle Feed Additive Usage In Your Feedyard
Subscribe to Our Newsletters
BEEF Magazine is the source for beef production, management and market news.
You May Also Like
---