Bibersteinia trehalosi on the rise in beef cattle
Bibersteinia trehalosi on the rise in beef cattle
Extremely virulent disease often misdiagnosed as Mannheimia hemolitica.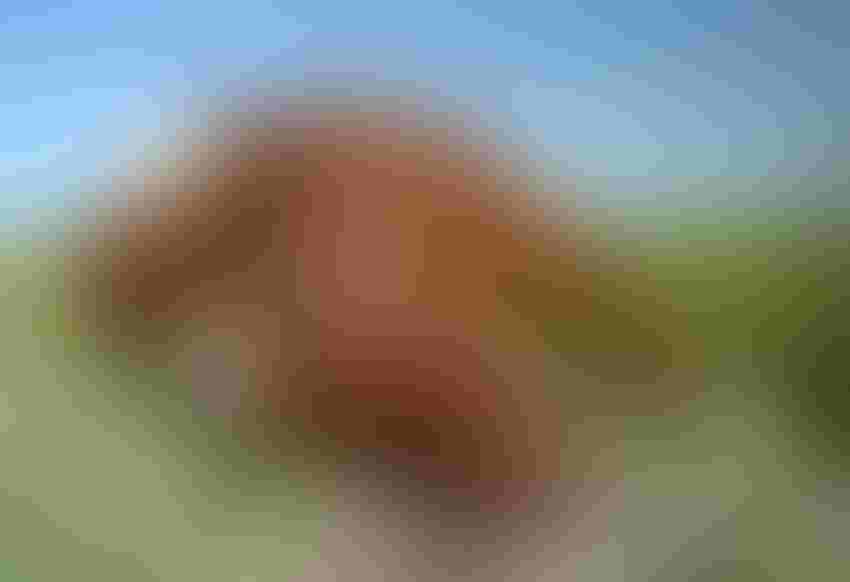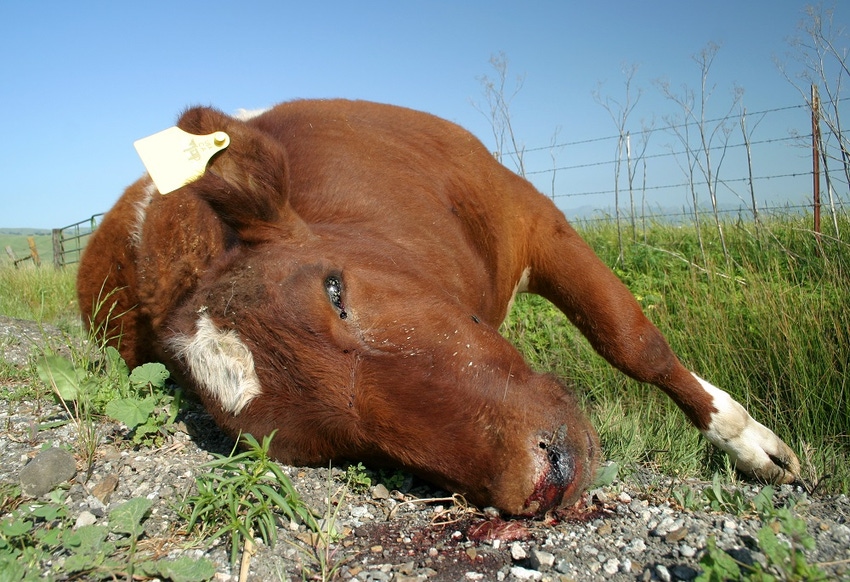 One of the symptoms of Bibersteinia trehalosi is a death so quick the rumen is full and the animal shows little or no sign of illness before death.
timtyler-iStock-Thinkstock
An especially virulent and fast-acting relative of Mannheimia hemolitica is showing up occasionally in beef cattle across the nation.
Known as Bibersteinia trehalosi, this organism requires extremely fast action to stop and creates fairly high death losses, says Dr. Victor Cortese, Director of Cattle and Equine Immunology for Zoetis.
In fact, the first identifying symptom is dead calves with lungs shot and rumens full because they die so quickly, Cortese says. Lungs can have hemolytic or massive consolidative damage, he adds.
Often the outbreak happens like this: One dead, then another, then three or four, then 10 or more, Cortese says. These wrecks may hit 10% or more of a "herd."
Cephalosporins are the only consistently viable antibiotic for treatment.
Once considered a disease of young sheep and goats, Bibersteinia made its way into cattle, and in 2014 a study by Iowa State University addressed the bovine disease in its infancy. It can be found online as Pathogenicity of Bibersteinia trehalosi in bovine calves, by Christy Jo Hanthorn.
As the pathogen is actually quite similar to Mannheimia hemolitica, Cortese warns, many labs will misidentify and report it as such.
Cortese adds that Bibersteinia was first seen in dairy calves, then in adult dairy cattle. Although dairies are seeing more of it, Cortese warns it is being found in some beef operations and could be found in more.
These are the disease's traits in beef cattle:
* Heavier cattle hit harder.
* Tends to hit unstressed cattle, rather than stressed cattle.
* Fever is 106-108 degrees, but the cattle don't look bad.
* Typically jumps from small ruminants such as domestic sheep, wild sheep, whitetail deer.
* Cephalosporins are the only antibiotics that work.
Cortese says vaccinations with One-Shot can also help fend off this organism, should you consider a herd or facility at risk.
To read more about Bibersteinia go to The Bovine Practitioner, Vol. 46, No. 2, page 138.
Subscribe to Our Newsletters
BEEF Magazine is the source for beef production, management and market news.
You May Also Like
---