BRD vaccination: Is H. somni breaking through?
BRD vaccination: Is H. somni breaking through?
One cause of BRD, H. somni, constantly mutates, which prevents the animal's immune system from "seeing" it. Producers need new, modern vaccines to treat BRD.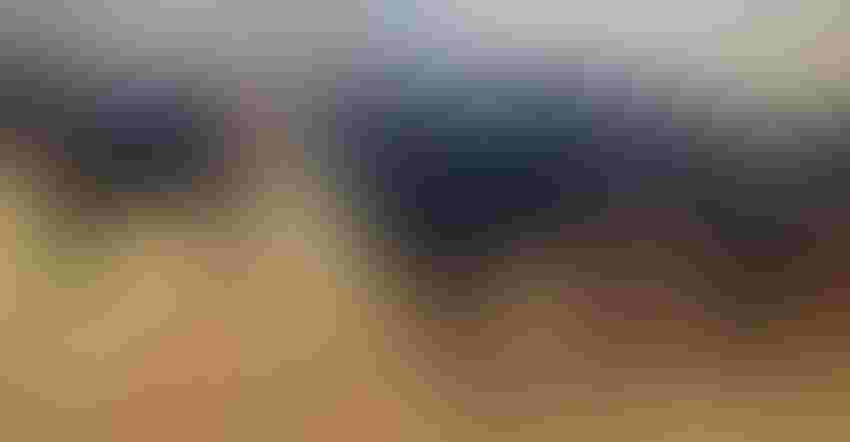 Bovine Respiratory Disease (BRD) affects every sector or the beef industry. Disease factors include, stress, co-mingling, age, environment, and poor animal immunity. BRD, a multi-faceted disease, occurs when bacterial and viral pathogens interact to cause infection.  Commercial viral vaccines usually work well; however, commercial bacterins are not always efficacious.  The Cambridge Technologies Diagnostics Lab analyzed diagnostic results from PCR (polymerase chain reaction) tests of nationwide samples, finding H. somni in 73% of the samples. 
Robin Faulkner, D.V.M., who practices near Nashville, Tennessee, says producers have a moral obligation to maintain cattle health.  From a business perspective, animals with active immune systems perform better.  As producers improve herd health, they often change their management systems by increasing operation size, working with less labor, or buying cattle with more health risks.
"There's multiple reasons current H. somni vaccines are ineffective," Faulkner warns.  "The current vaccines utilize old isolates and outdated technology to produce them.  We need newer products that contain recent isolates and use modern technology to manufacture them."
Ben Hause, Ph.D., Vice-president of Research, Development, and Diagnostics at Cambridge Technologies, says a stress event or a virus infection often causes inflammation and tissue damage. This allows bacteria, naturally present in the animal to spread throughout the body, causing disease.
"There are two options for disease control: prevention and treatment," Hause explains.  "With BRD, we do both.   It's critical to have a vaccine that matches the challenge organism."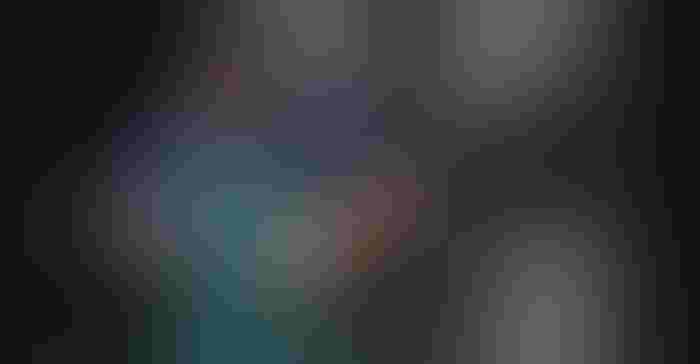 Because H. somni mutates to avoid immune pressure, the calf's immune system may recognize one strain, but fail to "see" new strains.  Genetically testing isolates is essential to determine all H. somni genotypes present in a herd.  Then veterinarians can match the vaccine to the challenge organisms.
"When we run a sample from a farm, we isolate H. somni, conduct the genetic analysis, then add the DNA sequence to our database," Hause reports.  "Often, we have H. somni sequences from nearby farms. We take those sequences and compare isolates to formulate a vaccine with multiple strains that represent various H somni genotypes."
Doug Stine, D.V.M., Ph.D, works in Cambridge Technologies' Veterinary Technical Services.  He says that when bacteria invade a host, they express antigens to acquire growth factors, especially iron.
"Our IROMP (iron-regulated outer membrane proteins) technology mimics conditions the organism "sees" when it invades a host," Stine observes.  "By restricting iron, pathogens express iron-regulated proteins that are meant to obtain iron from the host.  This prevents pathogens from growing in the animal."
Timing vaccination is critical.  Ranchers often vaccinate with gram-negative bacterins concurrently with modified live viruses (MLV).  Generally, MLVs have a short-term immunosuppressive effect.  Sometimes IBRs (infectious bovine rhinotracheitis) or BDVs (bovine diarrhea virus) mute the animal's ability to respond to gram-negative vaccinations.  "When timing vaccines, make sure to separate certain vaccines from other vaccines," Stine advises. 
SoliDose® is a unique vaccine delivery system using a pellet format that provides two doses in a single treatment.  One pellet is an early-release form, presenting an antigen to the immune system, providing a stimulus for the primary response.  The second pellet is encapsulated with a protective coat to prevent degradation for several weeks.  The outer coating dissolves to provide a second antigen for a timely secondary immune response.
Increasingly, BRD is a major issue for producers who need to demonstrate progress in antibiotic stewardship while reducing morbidity. Shifting from mass medication to procuring healthier animals is a smarter business model.  Utilizing a targeted vaccine for evolving pathogens like H. somni is critical because standard commercial vaccines may not be effective on new strains.
Subscribe to Our Newsletters
BEEF Magazine is the source for beef production, management and market news.
You May Also Like
---