Caution light flashes for vet degree value
Caution light flashes for vet degree value
Lower salaries and increased education costs affect all veterinarians.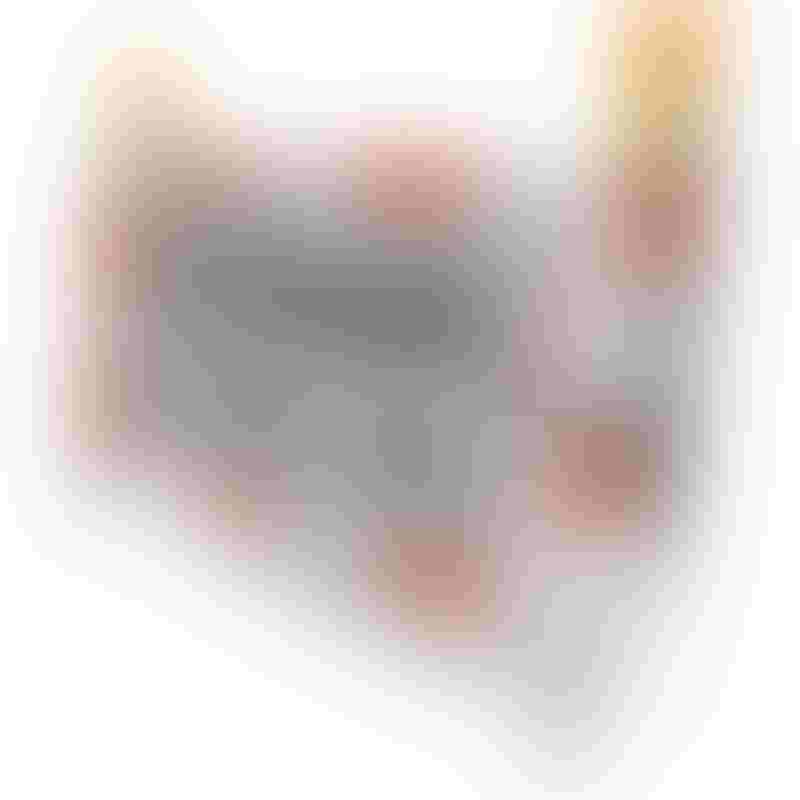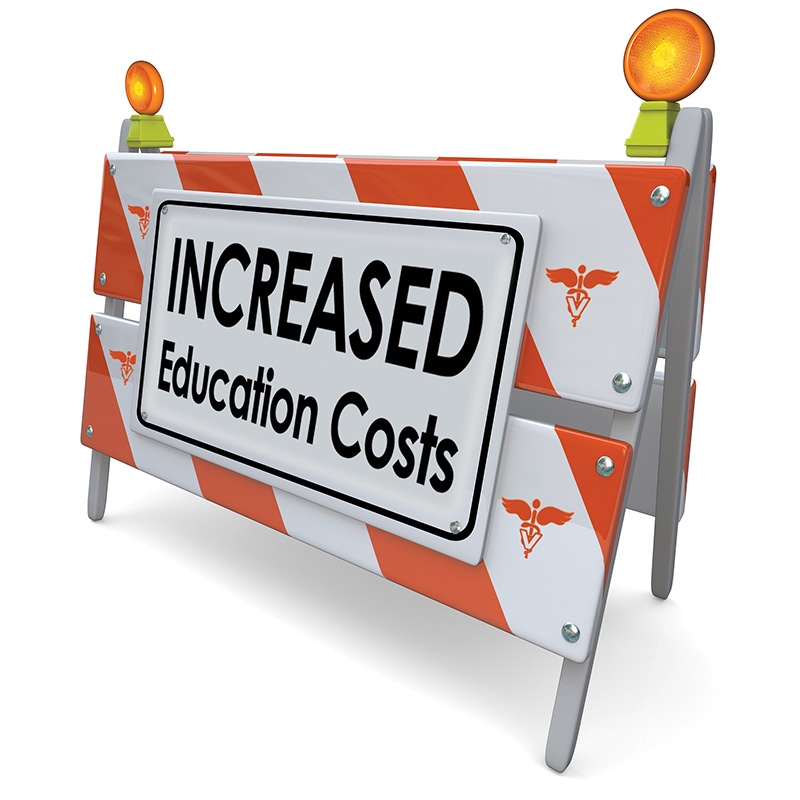 "As public funding for education continues to decline, the cost of professional degrees will continue to increase, and these professionals will need to make more money in order to pay for their education. That will drive the cost of everything," says Michael Dicks, Ph.D., economics director for the American Veterinary Medical Association (AVMA).
Increased erosion of the value of a veterinary education, driven by increased education cost and stagnant starting salaries affects all veterinarians, one way or the other.
"Owners should be concerned about the debt," says David Welch, VMD, MBA, project leader of the Veterinary Practice Sustainability Committee of the American Association of Bovine Practitioners. "The debt will drive some graduates to take the highest paying position, even though it may not be in synchrony with their lifelong dreams."
Spun differently, qualified candidates you want to employ may pass because they simply can't afford to accept.
Increasing education cost ultimately drives the cost of veterinary care higher, too, out of the reach of some consumers.
Recession was the tipping point
As recently as 25 years ago, Dicks explains graduates of land grant universities paid about 25 percent of the cost of their education. Public funding and grants paid for 75 percent. That was the compact the U.S. public made upon the foundation of the Morrill Acts of 1862 and 1890, which recognized the need for specialized training in the U.S. workforce and the fact that so few of its citizens could afford such training. Today, students foot the bill for about 60 percent of the cost of their education.
According to Dicks, the average debt of graduating veterinary students is about $135,000. It's more than $150,000 for about 35 percent of graduates and more than $200,000 for about 20 percent of them. About 12 percent graduate with no educational debt, a figure that Dicks says remains fairly static over time.
"In-state tuition and fees for 28 U. S. veterinary schools has increased from just over $10,000 per year to over $25,000 per year between 1999 and 2014 according to the  'AVMA 2015 Report on Veterinary Markets,' " Dr. Welch explains. "In most cases, out-of-state tuition is twice that of in-state tuition." He adds that some schools increase class size with mostly higher-paying, out-of-state students.
"In defense of the veterinary schools, much of the funding they received from state legislatures and other sources dried up as the general economy took a downturn in the last ten years; they have increased tuition to compensate for those lost income sources."
On the other end of the scale, salaries are lagging the increased cost of education.
"Until 2005, salaries were increasing almost as fast the increasing cost of education, so it was less of a concern," Dicks says.
The Great Recession proved to be the tipping point. As public funding for education declined—increasing the student cost of education—starting salaries declined.
So, the debt to income ratio for graduating veterinarians is now about 2:1. That's up significantly since before the recession when it was around 1.3:1.0.
"Some predict the ratio will increase to 2.6 in 10 years," Dr. Welch says.
Figure $65,000 for the starting salary of an associate veterinarian. Take off the taxes, Social Security and whatnot and you're talking about an annual salary of $45,000, Dicks explains. Subtract $1,000-$1,500 per month to repay student loans and there's not much left. In fact, he points out some new veterinarians continue to borrow money during the first few years of practice to make ends meet.
Net present zero
Obviously, some veterinarians are doing quite well financially, especially those who own a practice. The net present value (NPV) of a veterinary education is off the charts into positive territory for some graduates who go to work in areas like industry and public health. Currently, you'd be hard-pressed to find food animal veterinarians with time on their hands.
Across the board, though, in real dollars, the NPV for a veterinary degree currently stands at near zero, according to Dicks. NPV is the expected lifetime income stream of a DVM, minus the expected lifetime income of someone with a bachelors degree, minus the cost of veterinary school.
More specifically, referring to the NPV calculation by Dicks and AVMA, Dr. Welch explains, "They calculate the NPV of having a DVM degree, as opposed to graduating from college with a four year degree. In this model, the costs of education and lost income during education are inserted as negatives. The increased income after graduation is a positive. An interest rate is utilized to account for the time value of money, and a value is arrived at after a typical working lifespan. Using this model, the breakeven time was quite long; in some scenarios and practice types, the breakeven time was well past normal retirement age, and NPV at normal retirement was near zero or less than zero. Varying the education debt created a sensitivity analysis. Breakeven at retirement seems to occur at around $90,000 in education debt for the current levels of starting income."
"The NPV has every potential to decline. Where do we draw the line?" Dicks wonders. "We're at the yellow light and the caution flag is flying. At this level, it's telling us we need to think very carefully about what we're doing."
Along the way, the number of veterinary school graduates continued to increase, especially between 2009 and 2014. By 2018, AVMA estimates about 3,000 veterinary students graduating per year from U.S. veterinary colleges. For perspective, according to Dicks, there are 48 U.S. accredited veterinary colleges—30 of them in the U.S.
Vet business irony
Paradoxically, Dicks describes the current veterinary employment climate as robust. In fact, underemployment is negative.
That's based on the "AVMA 2015 Report on Veterinary Employment," which explores the rate of unemployment and underemployment in the veterinary profession, and the factors contributing to both. It represents the second installment of the AVMA's six-part "2015 Veterinary Economic Report" series, all scheduled to be published this year.               
"The unemployment rate is very low at 3.2 percent which is well below the natural unemployment rate of 4.5 percent," Dicks says. Natural unemployment rate is the hypothetical aggregate level of unemployment that provides cushion for current employees to change jobs while the number of new employees and jobs balances with job loss and employees leaving the workforce.
Among specific practice categories, equine practices had the highest rate of unemployment for clinical practitioners at 6.3 percent. Companion animal exclusive practices had the lowest at 3.2 percent.

70+ photos showcasing all types of cattle nutrition
Readers share their favorite photos of cattle grazing or steers bellied up to the feedbunk. See reader favorite nutrition photos here.
Moreover, Dicks explains there is currently negative underemployment in the veterinary profession.
"There are more veterinarians who want to work fewer hours and accept less compensation than there are veterinarians who want to work more hours for more compensation," Dicks explains. "So, physically, we may not have enough veterinarians."
According to the AVMA report, 951 more full-time veterinarians in the workforce would balance the negative underemployment.
AVMA's 2013 workforce study revealed excess capacity in the veterinary profession of 12.5 percent, meaning that 12.5 percent of veterinarians' capacity to provide services was going unused. This year, the AVMA reports that total excess capacity has dropped overall since 2012 and should remain less than 10 percent for the foreseeable future. The percentage of veterinary practices working at full capacity is up considerably from 35 percent in 2012 to 50 percent in 2014.
Dicks says that job growth in the veterinary sector is projected to continue upward through 2025, with an accompanying drop in excess capacity.
Progress in the meantime
Finding solutions to the declining value of a veterinary degree is as complex as the challenges.
Figuring out how to slow the acceleration of education costs will depend on stakeholders engaging in the debate at all levels.
Growing average veterinary incomes will take creativity and perhaps a commitment to do less.
Strictly from an economics viewpoint, Dicks points out one reason many veterinarians feel overworked and underpaid is because they are working too much. "If everyone was only working 40 hours per week, there wouldn't be enough veterinarians," he says. No, it's not as simple as that, and he knows it. You get the idea, though.
Increasing the ability of veterinary school graduates to repay debt includes enhancing current programs and perhaps a more deliberate approach by the graduates themselves.
For some graduates shackled by student debt, part of the challenge has to do with their unwillingness to enter the profession via a practice area they don't like and/or in a different part of the world than where they want.
"New graduates need to be strategic about paying their debt," Dicks says. "They might have to live or work in an area that's not their choice until they can transition to the practice area and geographic location they want. There is great need in some areas and little need in others. Have a strategy not just for the next year, but for three to five years out."
Some of the 30,000 or so veterinary practices in the U.S. also play a pivotal role in helping veterinary students secure a living and repay their student loans.
"Some pay high salaries, mentor new graduates in competencies they didn't acquire in school and also help new graduates develop a strategy to pay off their debt," Dicks explains.
"Philosophically, there is a growing attitude by some owners that new graduates who want to be owners should be sold a portion of the practice earlier in their pattern of employment than has been the case in the past," Dr. Welch says. "With this fast-track model, the qualified new graduate could be sold a portion of the practice (which may not always include the real estate) after two to four years of employment. Ideally, the distributions received as owners would address the cost of purchase, and allow the graduate to apply more to education debt.  The 'qualified' new graduate would bring an additional set of hands to the table; the synergy should create growth in the practice and increasing productivity and profitability."
As for specific loan repayment programs, Dr. Welch says, "At one time, many states had programs to reimburse students who practiced in rural areas in food animal practices. These programs have pretty well dried up as state legislatures have tightened the purse strings on such programs."
The Veterinary Medicine Loan Repayment Program (VMLRP) is perhaps the most visible federal program. Dr. Welch explains it offers up to $25,000 each year towards qualified educational loans of eligible veterinarians who agree to serve for three years in areas of veterinarian shortage situations, designated by the National Institute of Food and Agriculture.
"Since 2010, 286 veterinarians have been involved in this program," Dr. Welch says. 
 "There are lots of veterinarian-deficient areas because the area simply cannot support a full-time veterinarian," Dicks explains. But producers in the area need access to veterinary care, of course.
There's obviously public value in ensuring veterinary surveillance exists throughout the nation,
with veterinarians serving as the first line of defense to detect and contain the outbreak of virulent foreign animal diseases, for example.
"We're currently looking at what the value of that subsidy should be," Dicks says. "What should the public pay to have veterinary health surveillance?"
However, the VMLRP and other programs tied to repayment based on income for a period of time, with ultimate debt forgiveness, pose a vexing problem. Forgiven debt is taxable income—39 cents of every dollar.
The VMLRP Enhancement Act (S. 440) would exempt VMLRP awards from this steep federal income withholding tax.
"The AVMA has lobbied hard for the Veterinary Medicine Loan Repayment Program Enhancement Act over the last six years because we understand the far-reaching impacts that it can have on improving the health and welfare of our nation's livestock and sustaining U.S. agriculture production," says AVMA president Dr. Ted Cohn. "As the veterinary profession has evolved, we have seen more veterinarians begin practicing in the cities, leaving many farmers and ranchers in rural areas in need of essential services for their livestock. The VMLRP provides the necessary incentive to support veterinarians who are willing to devote their lives to public service by practicing in the nation's shortage areas, and we thank our leaders in Congress for continuing to support this important initiative that is a win for both public and animal health."
Cost makes consumers more reluctant
"It's not just the debt," Dicks emphasizes. "It's pushback from consumers having to pay more than they were for veterinary care."
Consumer personal disposable income is down about $4,500 since the start of the Great Recession, further pressuring veterinary income.
 "We've learned that the veterinary profession and the demand for veterinary services are heavily influenced by the economy, as we took a large hit during the recent recession," Dicks says.
According to AVMA's "2013 U.S. Veterinary Workforce Study," Dicks says, "We learned that for every $1,000 drop in personal disposable income, veterinarians see a nearly $1,700 drop in their practice income. Veterinary care spending, particularly for pets, is discretionary spending, and the recent recession provided added evidence of that."
For instance, even as the U.S. pet population grows, along with the number of pets per veterinarian, Dicks explains increased costs are contributing to the fact that, by AVMA calculations, 20 percent of the dogs and 40 percent of the cats receive no veterinary care.
Subscribe now to Cow-Calf Weekly to get the latest industry research and information in your inbox every Friday!
That's an animal welfare issue and also a matter of public health. For instance, Dicks wonders how many of those aren't vaccinated for rabies.
Using companion animals as the example, Dicks says, "We have to find a way to get pet owners engaged with veterinarians again at prices they can afford." He notes part of the increased cost of veterinary care has to do with the increasing standards of care.
Incidentally, companion animal practices are developing wellness plans to help pet owners manage their financial risk. In simple terms, Dicks says to think of paying a monthly fee that covers necessary preventative care, as well as non-preventative care based on the age and breed of a dog, for instance, and the likelihood it will need a specific non-preventative procedure during its lifetime. In other words, spread out the cost over time to make it more affordable for consumers, which makes it more likely the animal will receive the necessary level of care. It also helps veterinarians smooth out some of the peaks and valleys of revenue.
"I think that's something that's coming, and I think it could work in beef practices, too," Dicks says.
You might also like:
How to prevent & treat pinkeye in cattle
60 stunning photos that showcase ranch work ethics
7 tools to win the war against cattle flies
7 U.S. cattle operations that top the charts for their stewardship efforts
How to prevent foot rot in cattle
Why baleage has an advantage over dry hay
Can ranching be sustainable without profits? Burke Teichert says no
Subscribe to Our Newsletters
BEEF Magazine is the source for beef production, management and market news.
You May Also Like
---